The Sports Performance, Recovery, Injury and New Technologies (SPRINT) Research Centre in the School of Behavioural and Health Sciences will advance knowledge in sports performance, recovery, and injury by developing new, and using established, research techniques.
Our research
The research to be conducted by SPRINT members aims to address real-world problems in high-performance sport.
SPRINT consists of three research programs: Performance, led by Associate Professor Stuart Cormack; Recovery, led by Associate Professor Shona Halson; and Injury, led by Dr David Opar.
These research programs will focus on:
interactions between physical capacity, athlete performance and fatigue, including the use of microtechnology (Performance)
sleep and recovery interventions to enhance performance (Recovery)
prevention, risk identification and rehabilitation of hamstring and knee injuries (Injury).
The Performance Program
The Performance Program will focus on two areas: fatigue, and training and testing.
A key aspect of performance is balancing the components of fitness and fatigue. In order to do this effectively, practitioners require an understanding of the underlying mechanisms responsible for the fatigue response, and effective methods for its measurement. The performance, training and testing focus will continue work in the area of athlete testing, program design and the quantification of athlete load.
The Recovery Program
The Recovery Program will focus on two areas: sleep and performance recovery.
The sleep area will aim to understand interventions to enhance sleep, the influence of competition and performance variables on sleep and to increase knowledge in the area of sleep in female athletes. The recovery area aims to enhance understanding of the influence of recovery on performance and associated mechanisms.
The Injury Program
The Injury Program will focus on two areas: hamstring and anterior cruciate ligament (ACL) injury.
Hamstring injuries occur and reoccur frequently in sport. Research will focus on investigating risk factors, predicting hamstring injury and conducting rehabilitation trials. ACL injuries present a burdensome surgical reconstruction and rehabilitation period, typically 12 months or more, and is known to accelerate osteoarthritis. Projects will explore the interaction between biomechanics, risk factors for ACL injury and knee joint cartilage loading.
Join us
SPRINT welcomes enquiries from high-quality honour's, master's or PhD research candidates to undertake projects in our research areas.
Our People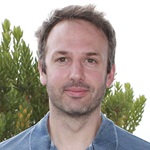 Dr David Opar - Centre Director
Dr David Opar is a Senior Lecturer in ACU's School of Behavioural and Health Sciences and the Director of the SPRINT Research Centre. A widely published academic, he has been involved in exercise, sport and human movement sciences for the past decade. Dr Opar's research focuses on hamstring strain injuries, specifically how best to identify individuals at risk of this injury and how rehabilitation practices can be improved. From his research, he also co-invented the NordBord, which is a field measure of eccentric hamstring strength. More recently Dr Opar has joined and contributes to the NFL Lower Extremity Soft Tissue Injury Task Force.
---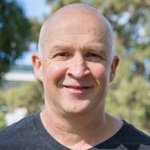 Associate Professor Stuart Cormack - Deputy Director
Associate Professor Stuart Cormack from ACU's School of Behavioural and Health Sciences has spent 15 years working in the Australian Football League, including eight years as the fitness coach at the West Coast Eagles, highlighted by two grand final appearances and winning the 2006 AFL Premiership. He also spent four years as a strength and conditioning coach at the Australian Institute of Sport, where he worked with elite athletes in a variety of team and individual sports in preparation for the Sydney 2000 Olympic Games. Associate Professor Cormack has published numerous papers in scientific journals and co-authored several book chapters. He regularly presents at conferences and provides consultancy support to various organisations.
---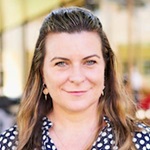 Associate Professor Shona Halson - Deputy Director
Associate Professor Shona Halson from ACU's School of Behavioural and Health Sciences has been a mainstay of Australia's high performance sport network. She was the Head Recovery Physiologist at the Australian Institute of Sport from 2002 to 2018 and has been a part of three Olympic campaigns with the national team. Associate Professor Halson was named as one of Exercise and Sport Science Australia's three Female Leaders in Exercise and Sports Science on International Women's Day 2019. Her research focuses on recovery, fatigue and sleep and she has been a trusted advisor to countless elite coaches and athletes.
Contact Us
Email: sprint@acu.edu.au
Address
Exercise Science Offices
The Daniel Mannix Building
Level 1, 17 Young St
Fitzroy, 306
Postal address
Locked Bag 4115
Fitzroy, MDC, VIC, 3165