Our studies span early childhood through to higher education and we lead the way in cutting edge interventions. Our research builds evidence-based knowledge and identifies solutions that improve learning and quality of life for all people, especially those experiencing inequity, disadvantage, on the margins and at risk.
Our people
We host a team of eminent researchers and international scholars, research students, and professional staff working in a range of capacities to support our research.
Now accepting applications for PhD and MPhil candidates to start 2021
Applications to the PhD and MPhil programs are now open for domestic and international Higher Degree Research candidates commencing in 2021.
Up to two PhD Stipend Scholarships are being offered to support high-quality candidates to undertake priority teacher preparation and workforce studies as part of the Standards and Moderation Research and Development Project.
Our research
From a child's earliest learning experiences through a lifetime of learning, the Institute for Learning Sciences and Teacher Education works to improve education outcomes for all young people.
Join us
Our higher degree research students are able to work directly in one of our nationally funded research projects at one of four campuses around Australia.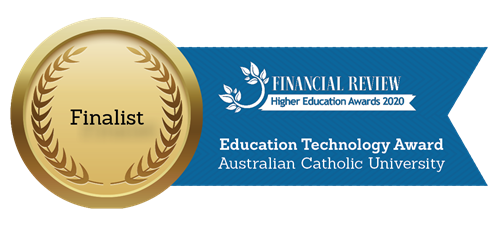 The AFR Higher Education Awards are the premier awards presented to Universities annually. ACU's ILSTE is a Finalist in the 2020 Awards in the Education Technology Category.