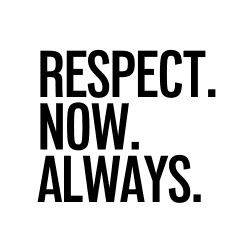 Keeping safe
All ACU campuses have 24-hour security services. If you are studying or working after hours, you can contact an ACU Security Officer to escort you around campus, call 8888 or 1300 729 452.
SafeZone app
ACU staff and students are pre-registered to the free SafeZone mobile app. Download the app and use it on campus to call ACU Security, request first-aid, or raise the alarm for emergency help. If the app is used off-campus such as student accommodation, it will direct you to dial Emergency Services (triple zero). SafeZone is monitored 24/7.
What is sexual assault, harassment and consent?
Understand the definitions of sexual assault and sexual harassment. Ensure you understand the meanings of consent and rape, and help keep our campuses safe for everyone.
The ACU Consent and Bystander Behaviour video is a resource for students and staff on the meaning of consent and why it is necessary to seek consent:
Understand appropriate workplace behaviour
See ACU's Code of Conduct for all staff and explore our processes and procedures for dealing with misconduct.
Safety in relationships and in the community
Are your relationships respectful? Have you witnessed disrespectful behaviour? Discover indicators of disrespectful or controlling relationships and see the role bystanders play in preventing, or enabling abuse.
Reporting options
All incidents of sexual misconduct can be reported, whether the student does so to seek support, or they want the university to act.
At ACU any student, staff member or member of the public can make a disclosure or submit a formal report by clicking the "Submit a Report" link below. Reports can be made anonymously, however, an anonymous report may limit the university's capacity to effectively support the student or respond to the incident.
When a report is made to ACU it will not be shown on a student's academic document and will not be shared amongst staff or students. Reporting an incident will not affect an international student's visa.
For all emergencies call 000 to contact Police.
Learn more about your reporting options
Reports can be made by clicking the link above or:
in person to an ACU counsellor or trusted ACU staff member
by calling National Security Centre on 1300 729 452 or 8888 (from an internal ACU phone).
For any student seeking assistance in navigating universities policies and procedures, including assistance to submit a formal report to the university please contact ACU's Student Advocacy Service at studentportal.acu.edu.au/advocacy.
If you have experienced, observed or heard about behaviour that may be illegal, inappropriate, threatening or concerning you can report this using the below form.
If you need immediate help:
call police or ambulance on 000 in any emergency
call ACU National Security Centre on 1300 729 452 or 8888 (from any internal ACU phone).
Report submissions will be monitored Monday to Friday from 9am – 5pm. We will aim to contact you or provide a response as soon as possible.
About Respect. Now. Always.
This groundbreaking initiative was launched by Australian universities in 2016, to prevent, and address, sexual harassment on campus and in the university sector. It aims to:
raise awareness of sexual assault and sexual harassment and lift the visibility of support services for students;
obtain data to guide further improvement in university policies and services; and
assist universities in sharing global best practice resources across the sector
Read the report
In late 2016, all 39 universities in Australia participated in a national survey on university student experiences of sexual assault and sexual harassment.
Conducted by the Australian Human Rights Commission, the report surveyed more than 30,000 students from all 39 universities in Australia, including ACU students.
View results from ACU students (PDF, 183 KB)
Understand how to read our students' results (PDF, 300 KB)
Read ACU's response to the national survey report (PDF, 103KB)
Reports of Student sexual assault and sexual harassment to the ACU National Security (2019-2021)
On campus

Off campus

Incident Type

2019

2020

2021


2019

2020

2021


Sexual Assault

-

6

1

2

1

7

Sexual Harassment

2

3

7

1

-

2
Resources
ACU staff and students can access the University's policies and resources which have been developed to prevent and address discrimination and harassment, including sexual harassment and assault.
Read more (Login to Student Portal)