Professor Kathy Ann Mills
Professorial Future Fellow, Australian Research Council
Literacies and Digital Cultures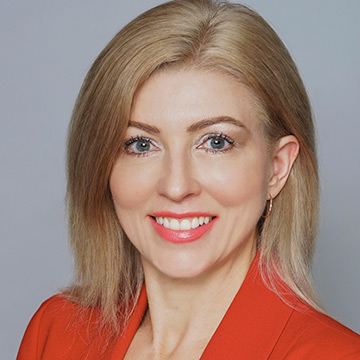 Areas of expertise: multimodality and multiliteracies; sensory literacies; digital and media practices; writing and literacies pedagogies; socio-cultural, socio-spatial, and socio-material literacy research; critical theory; and big data, digital data, and online data
ORCID ID: 0000-0003-1140-3545
Phone: +617 3861 6234
Email: kathy.mills@acu.edu.au
Location: ACU Brisbane Campus
Kathy A. Mills is Professor of Literacies and Digital Cultures at ILSTE, ACU Brisbane. Professor Mills recently become a Future Fellow of the Australian Research Council researching sensory orchestration for multimodal literacy learning in primary education (FT18010009). She was recently awarded a group Discovery grant on Coding Animated Narratives as Contemporary Multimodal Authorship in Schools, led by Len Unsworth (ACU), and supported by co-investigators Garry Falloon (Macquarie) and Andrew Burn (UCL). Mills has published over 100 academic works, including 6 sole-authored books, an award-winning edited Routledge volume with USA co-editors, and significant journal articles and chapters. She has published first-authored or sole-authored research in journals that include Review of Educational Research, Written Communication, and Qualitative Research. Her sole-authored 2016 monograph, Literacy Theories for the Digital Age, won the Literacy Research Association's 2016 Edward Fry Book Award, USA. Her lead edited Handbook of Writing, Literacies, and Education in Digital Cultures won the 2017 Divergent Award for Excellence in 21st Century Literacies, USA. Professor Mills has won five Australian Research Council grants (category 1), as a Fellow (x3), or lead investigator, or both (x2), recently developing a culturally-responsive approach to support Indigenous students' multimodal literacy learning (DE140100047), and developing a teaching and learning approach to strengthen the multimodal expression of emotions of economically disadvantaged primary students (LP150100030). She serves on the Editorial Review Board of the Journal of Literacy Research (Arizona), and on the Review Board of the Reading Teacher (New Jersey), English Teaching Practice and Critique (New Zealand), and the Australian Journal of Language and Literacy.
---
Select publications
Books

Mills, K.A. (2019). Big data for qualitative research. London, England: Routledge.
Mills, K. A., Stornaiuolo, A., Smith, A., & Pandya, J. (2018). Handbook of writing, literacies, and education in digital cultures. London, England: Routledge.
Mills, K. A. (2016). Literacy theories for the digital age: Social, critical, multimodal, spatial, socio-material & sensory lenses. Bristol, England: Multilingual Matters.

Journal Articles

McKenzie, J. E., Patulny, R. A., Bellocchi, A., & Mills, K. A. (2019). Emotion management and solidarity in the workplace: A call for a new research agenda. The Sociological Review. 67(3), 672–688.
Mills, K. A. & Doyle, K. (2019). Visual arts: A multimodal language for Indigenous education. Language and Education. https://doi.org/10.1080/09500782.2019.1635618
Olson, R. E., McKenzie, J., Mills, K. A., Patulny, R., Bellocchi, A. & Caristo, F. (2019). Gendered emotion management and teacher outcomes in secondary school teaching: A review. Teaching and Teacher Education, 80, 128–144.
Pandya, J. P., & Mills, K. A. (2019). Bahktin and the carnival: Humor in school children's filmmaking. Language and Education. https://doi.org/10.1080/09500782.2019.1629954
Mills, K. A. (2018). What are the threats and potentials of big data for qualitative research? Qualitative Research. 18(6), 591–603.
Mills, K. A., & Unsworth, L. (2018). iPad Animations: Powerful practices for adolescents' multimodal literacy and emotional language. Journal of Adolescent and Adult Literacy, 61(6), 609-620.

Journal Article

Mills, K. A. (2010). A review of the digital turn in the New Literacy Studies. Review of Educational Research, 80(2), 246–271.
Projects
Accolades and awards
International Awards

2018 Divergent Award for Excellence in 21st Century Literacies, Oklahoma State University
Edward Fry Book Award 2016, "Literacy Theories for the Digital Age", Literacy Research Association, USA
Springer Journal (CSSE) 2016 Best Paper Award, AERA

National Awards

ARC Future Fellowship: Mills holds the only Australian Research Council (ARC) Future Fellowship 2018 won in education and is developing interdisciplinary methods of sensory orchestration for multimodal literacy learning in primary education nationally and internationally (FT180100009). 2019-2022.
ARC DECRA Fellowships: Awarded 1 of only 5 Discovery Early Career Research Awards nationally in education. The DECRA research project made a unique contribution to enhancing Indigenous students' multimodal literacy learning in ways that are consistent with Indigenous ways of knowing and being (DE140100047). 2014-2017.
ARC Post-Doctoral Fellowship: Awarded 1 of 2 ARC Australian Post-Doctoral (Industry) fellowships nationally in education in 2009. Her ARC APDI Fellowship and later chief investigator role on Linkage (LP150100030) involved leading a design-based research intervention that successfully developed students' digital literacy practices in the context of school reform for socially disadvantaged students. 2009-2011.

University level awards

Vice Chancellor's Award for Excellence 2016, QUT
Research Excellence Award (x3), 2011, 2013, 2018, QUT
Publication Achievement Award (x5), 2003, 2011,2012, 2014, 2014, QUT and CHC
Teaching and Learning Award, 2012
Outstanding PhD Supervision Award, 2012
Outstanding Book Award– "The Multiliteracies Classroom", 2011, QUT
Grant agency review panel
Assessor, Australian Research Council, 2013-current
Assessor, Czech Science Foundation, Czech Republic, 2012-current
Public engagement
Professor Mills regularly engages in knowledge transfer beyond academic audiences via social media, radio broadcasts, online news, and television news.

Professor Mills' research findings (AJLL, G7#28) about high-stakes testing/NAPLAN lead to invited national radio broadcasts on ABC (21/04/14), 5AA (14/08/14), 2SER radio (19/04/14), 4BC 116 News Talk (12/05/15) Melbourne's 3AW 693 (11/02/16), and on ABC TV (12/15/15).
Mills' DECRA initial findings of Indigenous multimodal literacy practices was the focus of a QUT media release (10/14), which led to a radio interview with ABC's Speaking Out Indigenous program (14/01/15).
A sample of items include: invitations to discuss research on large schools to the Canberra Times (06/13), and Channel 9 TV News (25/10/2013).
Professor Mills published one of the first studies on microblogging with Dr Vinesh Chandra, demonstrating the learning benefits of microblogging with 166 pre-service teachers (JAAL, readership 77 000, G7#20), which led to a QUT media news release (17/03/2011).
Kathy's knowledge transfer work includes developing the first international literacy curriculum resource based on classroom research that combines linguistic, multimodal and digital literacy learning strategies. This work is translated into two languages (Swedish and Norwegian) and used in schools internationally.

Mills' media outreach also includes coverage in:
Appointments and affiliations
Professorial Future Fellow, Australian Research Council and Australian Catholic University, 2019-
Professor of Literacies and Digital Cultures, Institute for Learning Sciences and Teacher Education, Australian Catholic University, 2016-
Associate Professor & Principal Fellow Research, Faculty of Education, Queensland University of Technology (QUT), Australia, 2015-2016
Senior Research Fellow, Australian Research Council and QUT, 2014-2015
Senior Lecturer, Faculty of Education, QUT, Australia, 2012-2014
Lecturer B.3, Faculty of Education, QUT, Australia, 2011-2012
Editorial roles
Journal Editorship

Australian Educational Researcher, 2014-2016

International Editorial Review Boards

English Teaching: Practice and Critique, New Zealand, 2016-current
Journal of Literacy Research, USA, 2014-current
Australian Journal of Language and Literacy, Australia, 2014-current
The Reading Teacher, USA, 2011-2013