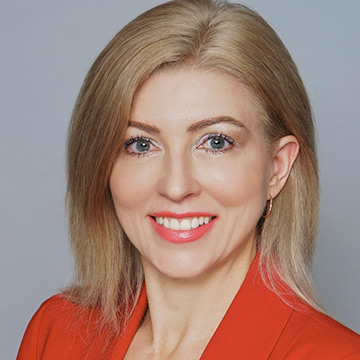 Professor Kathy Mills
Literacies and Digital Cultures
Kathy A. Mills is Professor of Literacies and Digital Cultures at ILSTE, ACU Brisbane. Professor Mills recently become a Future Fellow of the Australian Research Council researching sensory orchestration for multimodal literacy learning in primary education (FT18010009). She was recently awarded a group Discovery grant on Coding Animated Narratives as Contemporary Multimodal Authorship in Schools, led by Unsworth (ACU), and supported by co-investigators Garry Falloon (Macquarie) and Andrew Burn (UCL). Mills has published over 100 academic works, including 6 sole-authored books, an award-winning edited Routledge volume with USA co-editors, and significant journal articles and chapters. She has published first-authored or sole-authored research in journals that include Review of Educational Research, Written Communication, and Qualitative Research. Her sole-authored 2016 monograph, Literacy Theories for the Digital Age, won the Literacy Research Association's 2016 Edward Fry Book Award, USA. Her lead edited Handbook of Writing, Literacies, and Education in Digital Cultures won the 2017 Divergent Award for Excellence in 21st Century Literacies, USA. Professor Mills has won five Australian Research Council grants (category 1), as a Fellow (x3), or lead investigator, or both (x2), recently developing a culturally-responsive approach to support Indigenous students' multimodal literacy learning (DE140100047), and developing a teaching and learning approach to strengthen the multimodal expression of emotions of economically disadvantaged primary students (LP150100030). She serves on the Editorial Review Board of the Journal of Literacy Research (Arizona), and on the Review Board of the Reading Teacher (New Jersey), English Teaching Practice and Critique (New Zealand), and the Australian Journal of Language and Literacy.
P +617 3861 6234
L Level 4, 229 Elizabeth St, Brisbane QLD 4000 Australia
---
Research interests
Language and literacy education
Multimodal literacies
Sensory studies
Digital and media literacies
Writing and literacies pedagogy
---
Competitive grants and projects
2019-2022 Australian Research Council, Discovery Scheme, FT180100009 Mills, KA (Professorial Research Fellow). Sensory Orchestration for Multimodal Literacy Learning in Primary Education
2019-2021 Australian Research Council, Discovery Scheme Grant ID: DP190100228 Coding Animated Narratives as Contemporary Multimodal Authorship in Schools, Unsworth, L, Mills, K.A. Falloon, G. & Burn A. $442, 609
2015-2018 Australian Research Council, Linkage Scheme, LP150100030: CI Mills, KA & Unsworth, L, with PI Ferguson, A., Williamson, Quinn, M., Clay, R., and Trembath, M. Developing the Multimodal Language of Emotions of Low SES Primary Students.
2014-2017 Australian Research Council, Discovery Scheme, DE140100047 Mills, KA (Principal Research Fellow). Developing the Multimodal Literacy Learning of Indigenous Australian Primary Students through Indigenous Ways of Knowing and Being.
2009-2012 Australian Research Council, Linkage Scheme, LP 0990289: Woods, AF, Luke, A., Dooley, K., Chandra, V., Mills, KA (Australian Post Doctoral Research Fellow), Exley, B.E. and Dezuanni, M. Digital learning and print literacy: A Design experiment for the reform of low socio-economic, culturally diverse schools.
---
Research projects on social media
2017 Indigenous Ways to Multimodal Literacy Research Project: DE140100047 Website Facebook
2017 Strengthening Effective Language of Feelings in Education LP150100030 Website Facebook