Master of Rehabilitation
Course information for - 2021 entry
Offered at 3 locations
Study mode

Multi-mode

Duration

1.5 years full-time or equivalent part-time

Fees (first year)*

$24024 Fee-Paying

Start dates

Semester 1 - Applications closed , Semester 2 - July
Available specialisations are:
Neurological Physiotherapy
Gerontological Physiotherapy
Occupational Therapy
Speech Pathology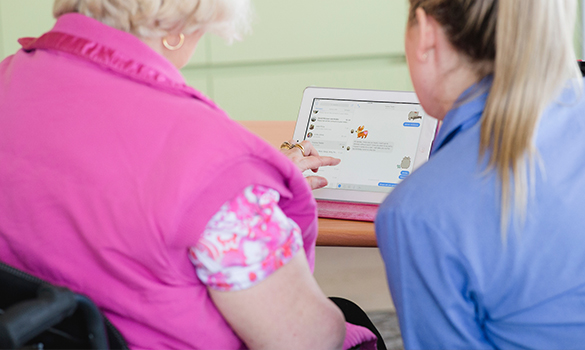 The Master of Rehabilitation suite of programs aims to provide evidence based advanced studies for health professionals including registered physiotherapists, occupational therapists speech pathologists, nurses and other allied health professionals who seek to extend knowledge and skills in the fields of aged and neurological rehabilitation for promotion and professional recognition, or to return to the workforce.
This course includes purposely designed inter-professional coursework units in conjunction with discipline specific streams. Workshop intensives, and application of advanced skills and knowledge within the work-place and other practice settings will enable each discipline to apply highly integrative and evidence based-content to allow the development of advanced skills and practice. Clinicians will use critical appraisal to evaluate strategies and interventions as well as implement optimal programs in their work-place and during an advanced practicum for holistic management and enhanced participation of people with complex aged and neurological disorders. The program culminates with these advanced practicum opportunities and a clinical research project within the discipline and fields of either aged or neurological rehabilitation.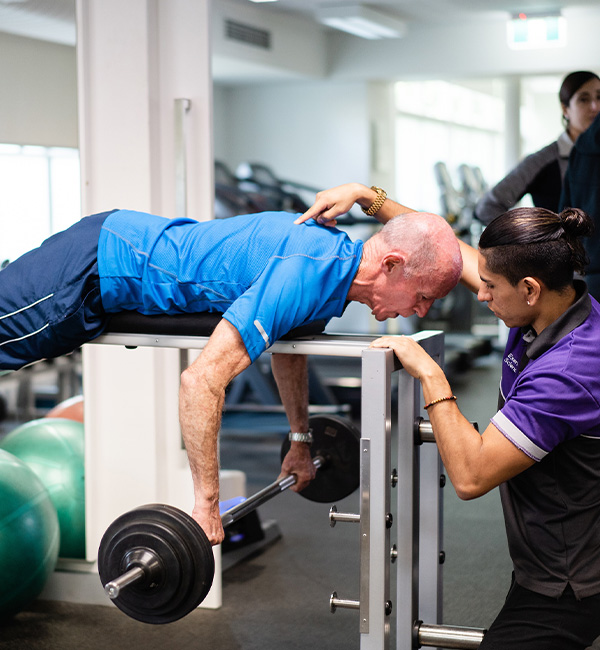 Careers
Graduates will be able to apply theory and practice learned in a range of health provider settings including but not limited to:
Public Health Care provider in acute wards and rehabilitation settings;
Private Health Care provider in acute wards and rehabilitation settings;
Private Practice in the fields of aged and neurological rehabilitation;
Aged care Health services;
Transition care community rehabilitation and long term care settings;
State, Federal and local government in policy development or implementation;
Health Carer groups;
Health Care based research.
Roles may include:
Clinician;
Case worker;
Team Leader;
Consultant;
Researcher.
Course details
Course structure
To complete the Master of Rehabilitation, a student must complete 120 credit points (cp).
Available Specialisation(s)
AQF framework
Masters (Coursework) - AQF Level 9
Exit Points
A student who has completed the requirements for the Graduate Certificate in Rehabilitation or the Graduate Diploma in Rehabilitation may exit with the relevant award.
Additional course information
The relevant School within the Faculty of Health Sciences will provide an appropriate supervisor for each individualised clinical research project. As the health professionals are registered practitioners they are able to undertake clinical practice activities related to this coursework without direct supervision by a clinical educator.
Entry requirements
An applicant must also comply with the Admission to Coursework Programs Policy.
International students need to meet the English Language Proficiency requirements as defined in the Admission to Coursework Programs Policy.
To be eligible for admission to the course, an applicant must have completed the following prerequisites:
Have completed either:
A Bachelor Degree from an accredited 3-year program in a Health Discipline or equivalent to enter the non-discipline pathway with a minimum grade point average (GPA) of 4.6 on the ACU 7 point scale; or
A Bachelor Degree from an accredited 4-year program in Physiotherapy, Occupational Therapy or Speech Pathology or equivalent to enter (Discipline) pathway, with a minimum grade point average (GPA) of 4.6 on the ACU 7 point scale; or
ACU Faculty of Health Sciences Graduate Certificate or equivalent to enter the Non-discipline) pathway
Have a minimum of two years clinical experience in the appropriate discipline.
Be employed in the field unless otherwise approved by the Course Coordinator.
Demonstrate suitability to undertake the course:
For the Physiotherapy and Occupational Therapy disciplines, applicants must hold current registration with the discipline specific National Allied Health Registration Board or required Authority in Australia, or Registration Authority in country of current practice,
For the Speech Pathology discipline, applicants must have obtained and maintain eligibility to practice and membership with Speech Pathology Australia, or Registration Authority in country of current practice.
NOTE: Applicants having completed an ACU Graduate Certificate will be eligible for recognition of prior learning of 40 credit points.
Disclaimer :The Course entry requirements above are for 2021 Admission.
English language requirements
Pathways
Further study
Graduates may be eligible to undertake a higher degree research course such as the Master of Health Science Research or Doctor of Philosophy.
Fees
Course costs
Average first year fee*
$24024 Fee-Paying
All costs are calculated using current rates and are based on a full-time study load of 40 credit points (normally 4 units) per semester.
A student's annual fee may vary in accordance with:
the number of units studied per semester;
the choice of major or specialisation; and
elective units.
The University reviews fees annually.
A 10% rebate on fees will be offered to domestic ACU graduates (from any faculty) enrolling in full fee-paying postgraduate studies in the Faculty of Health Sciences. Conditions apply.
Payment options
You should be able to concentrate on getting good marks instead of worrying about how you'll pay your fees. We have a number of options that can help you ease the financial burden, including government assistance, scholarships and income support.
Scholarships
You could be eligible for one of the hundreds of scholarships we award each year to help students from across the university with the cost of studying, accommodation or overseas study opportunities. Some of our scholarships are awarded on the basis of merit, but these aren't just for the academically gifted; ACU also recognises excellence in community engagement and leadership. We also offer a range of scholarships for those who may be struggling financially or who have faced other barriers to accessing education.