Course information for - 2021 entry
Offered at 1 locations
Study mode

Online

Duration

Other

Start dates

Semester 1 - Research , Semester 2 - Research
The Doctor of Education is designed for education professionals who want to further their knowledge and understanding in specific areas of education.
The course integrates theory, research and practice to nurture individuals capable of exploring and enhancing educational systems and practices in local and broader communities.
Participants are encouraged to explore research topics relevant to their career interests and are required to carry out original, independent and supervised research in their chosen field of education.
In the first 18 months of candidature students study part-time and complete three research coursework units that guide and support the development of the thesis (not more than 70,000 words).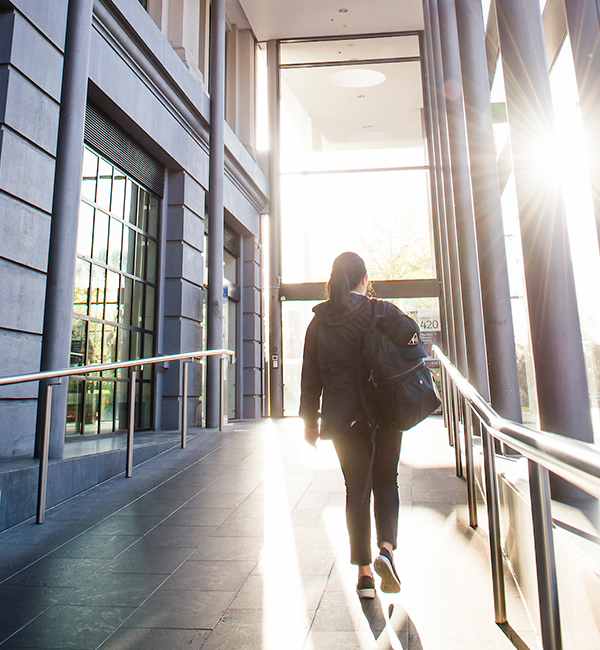 Careers
Graduates may work in management positions in public and private educational agencies and associations or in leadership roles in a range of educational settings.
Course details
Course structure
To complete the Doctor of Education, a student must complete 240 credit points (cp), consisting of:
180 cp from thesis Units; and
60 cp from three course work units.
To qualify for the degree, a student must complete 240 cp from the Schedule of Unit Offerings. An option is available to undertake the EdD by Publication.
AQF framework
Doctorate by research - AQF Level 10
Exit Points
The exit point after successful completion of the coursework units in the Doctor of Education for students who do not continue to the thesis units is at AQF level 8, Graduate Certificate in Educational Research.
Graduates at this level will apply knowledge and skills to demonstrate an understanding of how to:
read and act on educational research;
conceptualise a researchable study and propose appropriate research aims; and
write a research proposal.
Entry requirements
A candidate for the degree of Doctor of Education must comply with the Research and Professional Doctorate Degree Regulations.
To be eligible for admission to the course, an applicant must have completed:
A master degree in education (or equivalent), with a credit average or higher; and
At least five years' relevant work experience.
Disclaimer :The Course entry requirements above are for 2021 Admission.
Pathways
Further study
Pathway to Doctor of Philosophy (PhD)
Fees
Course costs
Average first year fee*
$ Fee-Paying
The cost of the course for local students is borne by the University as part of its Higher Degree Research student program. Students may be eligible for a commonwealth funded Research Training Program (RTP) place.
All costs are calculated using current rates and are based on a full-time study load of 40 credit points (normally 4 units) per semester.
A student's annual fee may vary in accordance with:
the number of units studied per semester;
the choice of major or specialisation; and
elective units.
The University reviews fees annually.
Payment options
You should be able to concentrate on getting good marks instead of worrying about how you'll pay your fees. We have a number of options that can help you ease the financial burden, including government assistance, scholarships and income support.
Scholarships
ACU offers a number of scholarships to local and international research candidates. Information about these scholarships, including the application process is available at Research Scholarships.