Bachelor of Business Administration
Course information for - 2021 entry
Offered at 4 locations
Study mode

Attendance

Duration

3 years full-time or equivalent part-time

QTAC code

116481

ATAR

N/A

Fees (first year)*

$13677 CSP

Start dates

Semester 1 - Applications closed , Semester 2 - July
If you are looking for flexibility in your business degree, choose our Bachelor of Business Administration and you'll learn what it takes to lead, innovate and problem-solve in fast-changing business environments. Gain a good understanding of the fundamentals of business by starting off with four key foundation units – Managing People and Organisations; Introduction to Accounting or Money Matters; Working with Technology; and Managing Markets whilst honing the communication skills so vital in today's global environment. As a 'generalist' degree, you will be free to choose any business subject we offer rather than specialise or add business administration as a double degree to compliment your career path in areas such as law, nutrition, commerce or global studies. You'll have the decision-making and communication skills needed to excel in a wide range of areas including marketing, strategy, management, technology, finance, human resources, sustainability, and business operations.
We know that practical experience is important for you, so it's important for us. Our work integrated learning programs prepare you for the future world of work and build your employability skills, foster an entrepreneurial mindset and hone your communication and project management skills. We do this through on-the-job work placements and projects, and participation in simulations, international study tours or attending industry guest lectures and networking events.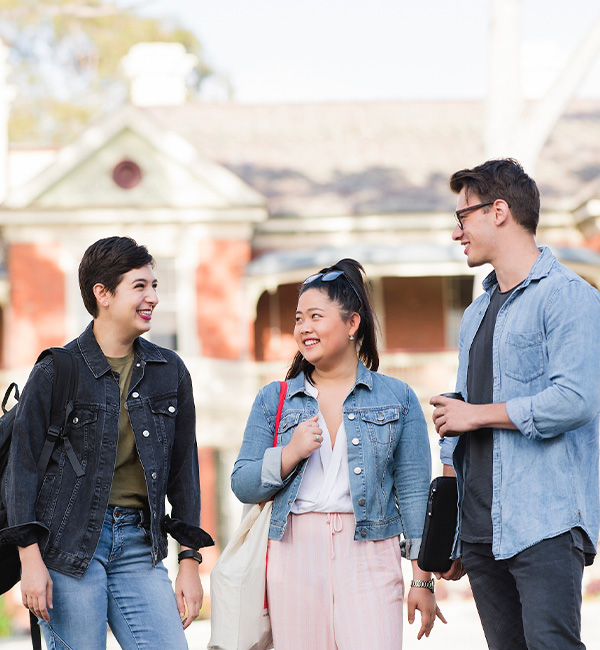 Professional experience
Our Work Integrated Learning (WIL) programs give you essential job-ready skills and experiences throughout your degree. During a community engagement placement you'll spend 35 hours volunteering with a not-for-profit organisation to gain a deeper understanding of the contributions of social enterprises. Then, with your professional experience placement you'll bridge the gap between academic studies and the real world of work by completing 105 hours of work experience in organisations from accounting, finance, marketing, management, event management, human resources to IT. Our industry partnerships and connections ensure you will be ready for any career path you choose.
Professional recognition
As the Bachelor of Business Administration is interdisciplinary, it is not intended to fulfil the requirements for membership in a professional organisation and does not meet the requirements for entry into CPA programs. These requirements are met by other ACU business degrees, such as the Bachelor of Commerce or the Bachelor of Finance.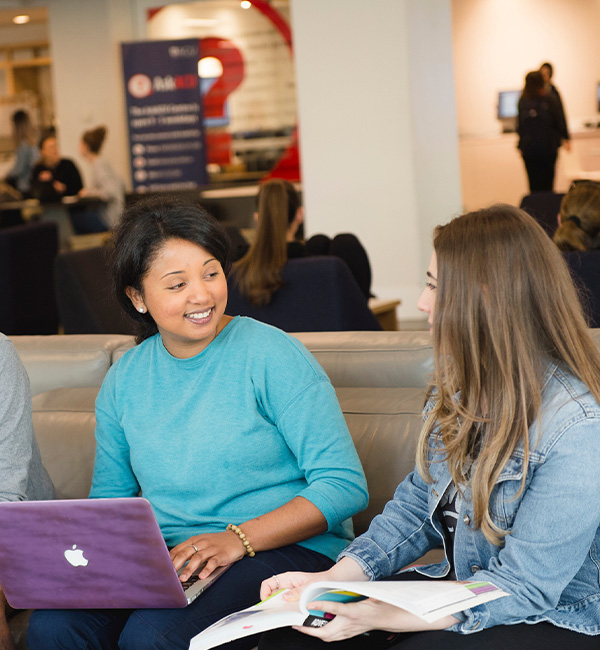 Careers
Our graduates have pursued careers in:
general management
marketing
human resource management
business analysis
policy administration
market research
international trade and investment
purchasing, and trading management
financial management
advertising
Industry partnerships
We enjoy deep industry connections with many well-known organisations across Australia. Our relationships with these organisations includes internships, guest lectures, international study tours and collaborations with industry, community and government departments to undertake consulting and research projects with industry partners.
Course details
Course structure
To complete the Bachelor of Business Administration, a student must complete 240 credit points (cp).
Sample program map
Year - Study period
Unit 1
Unit 2
Unit 3
Unit 4
Unit 5
Year 1 - Semester 1

BUSN113 Managing People and Organisations

BUSN111 Working with Technology

BUSN104 Money Matters

BUSN112 Managing Markets

Year 1 - Semester 2
Business elective 1
Business elective 2

UNCC100 Self and Community: Exploring the Anatomy of Modern Society

or

PHCC102 Being Human

or

PHCC104 Ethics and the Good Life

Elective 1

Year 2 - Semester 1

HRMG204 Organisational Behaviour

ECON200 Economics: Policy Frameworks and Markets

BAFN200 Principles of Finance

ITEC200 Data and Information Management

Year 2 - Semester 2

ITEC201 Fundamentals of Information Technology

BIPX202 Community Engagement: Building Strengths and Capabilities

Business elective 3*
Elective 2
Year 3 - Semester 1

ENTR301 Managing Entrepreneurship and Innovation

MKTG207 Marketing Toolkit

UNCC300 Justice and Change in a Global World

or

PHCC320 The Just Society

Elective 3
Year 3 - Semester 2

MGMT304 Strategic Management

BUSN304 Working with Diversity and Conflict

or

BIPX301 Professional Experience

Business elective 4
Elective 4
A blank cell indicates that there are no additional units required for that study period.
This is a sample program only and units will vary between states. Please refer to the handbook for the prerequisite units and the current listing.
AQF framework
Bachelor - AQF Level 7
Overseas study available
We offer two business units at our Rome Campus: BUSN304 and BIPX202. The dates for these units are to be confirmed.
Entry requirements
An applicant must also comply with the Admission to Coursework Programs Policy.
To be eligible for admission to the course, an applicant must have completed the following prerequisites at year 12, or equivalent:
| State | Prerequisites |
| --- | --- |
| New South Wales | English (Standard) (Band 2) or EAL (Band 3). |
| Queensland | English (Units 3 & 4, C) |
| Victoria | Units 3 and 4 - a study score of at least 30 in English (EAL) or 25 in any other English. |
International applicants need to meet the English Language Proficiency requirements as defined in the Admission to Coursework Programs Policy.
Disclaimer :The Course entry requirements above are for 2021 Admission. Refer to your relevant Tertiary Admission Centre website for future years' entry requirements.
View transparency admission information
Applicants with recent secondary education
You'll need to meet the minimum entry requirements and subject prerequisites for your chosen course. 
If your school result was affected by circumstances outside of your control, such as financial hardship, illness, disability or a challenging home environment, you may qualify for an access scheme. You can apply through your TAC as part of your application process. 
Applicants with vocational education and training (VET) study
You'll need to meet the minimum entry requirements and subject prerequisites for your chosen course. 
For current year 12 students 
If you're a current Year 12 applicant you can be given a selection rank separate from, and in addition to, your ATAR if you've completed a competency-based and graded AQF Certificate III or above. 
For non-school leavers
If you've completed, or are completing a competency-based AQF Certificate IV or AQF diploma you will be assigned a selection rank by your local Tertiary Admission Centre (TAC). This is an entry score based on your individual qualifications and achievements.
ACU has partnerships with ACU College, TAFE, and many private education providers. If you have completed a qualification with one of these partners, you may be eligible for guaranteed entry and/or credit into a related ACU degree. Please apply through your local TAC and then submit a credit application for your previous study. 
Applicants with higher education study
You'll need to meet the minimum entry requirements and subject prerequisites for your chosen course.
If you have completed at least two units of AQF-recognised study at bachelor level or above, you'll be assigned a selection rank based on your study level, duration and grade point average that will be applied during the admission process.
If your previous study has equipped you with knowledge, skills or experiences that align with the learning outcomes of units in your new course you may be able to apply for recognition of prior learning and you may be able to complete your course sooner.
Applicants with work and life experience
You'll need to meet the minimum entry requirements and subject prerequisites for your chosen course.
If you have no formal education qualifications you may be eligible for a selection rank based on your work, life or service experience.
If you've been in paid employment, relevant to the course you're applying for, for a minimum of six months full-time (or equivalent), this work may be assessed for your selection rank.
If you're 21 years or older you can sit the Special Tertiary Admissions Test (STAT) through your local TAC.
You can apply for an ACU bridging course. Our bridging courses allow you to transition back into studying and can give you a head start on the relevant undergraduate degree.
If you have served in the defence force, your rank and time in service may contribute to your selection rank.
Adjustment factors
If you're currently completing Year 12 you may be eligible for adjustment factors that can boost your rank and help you get into your desired course.
Adjustment factors may be applied to your TAC application if you study particular subjects, attend schools geographically close to our campuses or in certain regional areas, apply as an elite athlete or performer or meet certain other criteria.
Pathways
Pathways into course for current or recent Year 12 students
If you can't meet the ATAR requirement for your choice of course and you're currently completing Year 12 or finished Year 12 in the two years previously, we have entry programs to get you where you want to be.
Alternatively, you may be able to complete a diploma or bridging course relevant to your desired course:
Articulation from another course
Pathways into course for applicants with previous study and/or life experience
Are you applying to ACU as a non-school leaver?
By that we mean, you're not currently completing Year 12 and haven't completed it in the two years previously. If the answer is yes and your selection rank isn't enough to meet the requirements for your desired course you still have a number of options to help you achieve your study goals.
If you're over 21, you can sit the Special Tertiary Admissions Test (STAT) , or you can complete a diploma or bridging course relevant to your desired course.
Articulation from another course
Fees
Course costs
Average first year fee*
$13677 CSP
All costs are calculated using current rates and are based on a full-time study load of 40 credit points (normally 4 units) per semester.
A student's annual fee may vary in accordance with:
the number of units studied per semester;
the choice of major or specialisation; and
elective units.
The University reviews fees annually.
Payment options
You should be able to concentrate on getting good marks instead of worrying about how you'll pay your fees. We have a number of options that can help you ease the financial burden, including government assistance, scholarships and income support.
Scholarships
You could be eligible for one of the hundreds of scholarships we award each year to help students from across the university with the cost of studying, accommodation or overseas study opportunities. Some of our scholarships are awarded on the basis of merit, but these aren't just for the academically gifted; ACU also recognises excellence in community engagement and leadership. We also offer a range of scholarships for those who may be struggling financially or who have faced other barriers to accessing education.
How to apply
Domestic applicants
Direct application
Apply now
You can apply Direct to ACU if you are not a recent school leaver and have not already applied through VTAC, UAC or QTAC.
Staff Profile
Dr Sugumar Mariappanadar
Senior Lecturer
Dr Sugumar Mariappanadar is a senior lecturer in management and human resource management at the Peter Faber School of Business in Melbourne. His teaching and publications cover sustainable human resource management, human resource measurement, organisational behaviour, and culturally indigenous management practices.
Associate Professor Dr Nasir Butrous
Discipline Leader in Management and HR
Associate Professor Nasir Butrous specialises in and is Discipline Leader of, Management and HR at the Peter Faber Business School. He has been a member of the faculty board for over 10 years, a campus community engagement coordinator
for five years, and a member of the university senate for two years. Associate Professor Butrous's research and special interest areas include management and leadership, organisational behaviour, strategic decision-making, women in management and leadership positions, and ethical business leadership.
Testimonial
"ACU was always going to be the university I ended up at, all my friends had studied there and loved it. It is a smaller university, so you can talk to the lecturers and have conversations and not just be another blur in the crowd.
In my three years I made countless amounts of friends, learnt lifelong lessons not just from lecturers but fellow students and was involved in the student association.
ACU gave me the opportunity to study in Paris and it was an experience I will never forget. Nothing matches the opportunity to learn with international students and lecturers from all over the world. We had professors, businessman and my personal favourite, a UK delegate to the United Nations teaching and preparing us for things that you don't learn from a textbook."
Anthony
Business administration student