Our professionally accredited courses will take your career further.
EPAS accreditation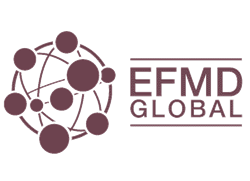 EPAS is an international program accreditation system operated by the European Foundation for Management Development. It aims to evaluate the quality of any business and/or management program that has an international perspective and, where of an appropriately high quality, to accredit it. The highly demanding EPAS standards ensure that the accredited programs are designed and delivered so that they are both academically rigorous and have practical relevance for students in today's global environment.
Course accreditation
---
Accounting accreditation

A CPA is a finance, accounting and business professional with a specific qualification. Being a CPA is a mark of high professional competence. It indicates a soundness in depth, breadth and quality of accountancy knowledge.
Course accreditations
---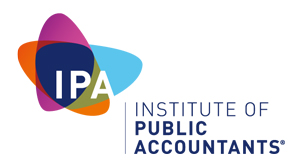 The Institute of Public Accountants is one of three professional accounting bodies recognised in Australian legislation, alongside the Chartered Accountants Australia and New Zealand (CA ANZ) and CPA Australia.
Course accreditations
---

The Chartered Accountant designation is internationally recognised and indicates a high standard of ethical, professional and technical expertise.
Course accreditations
---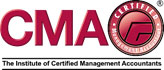 All ACU postgraduate graduates in accounting and MBAs are automatically eligible for Certified Management Accountant (CMA) professional designation if they have completed Strategic Resource Management and Strategic Managerial Accounting and have 5 years of business experience.
---
Finance Accreditation
Master of Finance accredited for students commencing between1 February 2018 and 31 January 2021
Graduate Diploma in Finance Planning accredited for students commencingon or after 1 July 2019

The FPA Code of Professional Practice is a world-leading framework for professional financial planning and has been adopted by several countries around the world. Each and every FPA practitioner member commits to upholding this code, in their every day practice.
Course accreditation
FPA Accreditation:
Master of Finance accredited until February2021
Graduate Diploma in Finance Planning until February2021
---
Human Resources Accreditation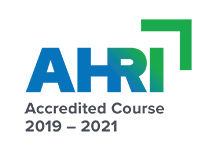 As the professional association for human resources, AHRI is tasked with ensuring HR professionals and people managers have the essential prerequisite skills and knowledge required to work in the HR profession.
Course accreditations
---
Occupational Health and Safety Accreditation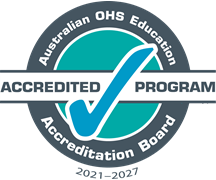 The Board accredits OHS professional education programs. It's vision is that OHS professional education in Australia is based on strong scientific and technical concepts, is evidence informed, and delivered by competent professionals who are recognised by the industry, government, and the community.
Course accreditations
The Safety Institute of Australia (SIA) has signed the first Memorandum of Understanding (MOU) with overseas Board of Canadian Registered Safety Professionals (BCRSP). The MOU is a mutual recognition of each others certification programs.
Students who become a certified OHS Professional after completing one of ACU's accredited courses will have their certification recognised in Canada.
---
International Recognition

The Principles for Responsible Management Education (PRME) is a United Nations-supported initiative founded in 2007 as a platform to raise the profile of sustainability in schools around the world, and to equip today's business students with the understanding and ability to deliver change tomorrow.
As an Advanced PRME signatory of PRME - Principles for Responsible Management Education, ACU's Faculty of Law and Business has a strong emphasis on governance, ethical leadership, social responsibility, and sustainability embedded in their programs.
The International Association of Jesuit Business Schools (IAJBS) is a global network supporting educators and institutions involved in management and business education. The Association is building connections amongst global alumni and amassing a pool of resources to assist educators whose commitment to justice, leadership and Ignatian principles are central in the development of their curriculum.