Our Advisory Group meets to select research projects to be funded by the SESU and identify researchers from ACU's Faculties and Research Institutes with relevant expertise.
The Advisory Group is made up of six internal and external members and guides the direction of the SESU. It sets new directions for research and makes recommendations to bring together related projects to form broad-ranging projects.
Professor Sandra Jones
Pro Vice-Chancellor, Engagement
Professor Sandra Jones is the Pro Vice-Chancellor, Engagement at ACU. Her role provides leadership, advice and support for our community engagement strategy – including strategic frameworks that implement the measurement of research engagement and impact. Prior to her current appointment Sandra was the Director of ACU's Centre for Health and Social Research (CHaSR), a research centre focused on social marketing and community-based research.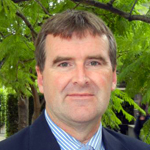 Professor James McLaren
Pro Vice-Chancellor, Research
Professor James McLaren commenced at ACU in 1991 and currently is the Pro Vice-Chancellor, Research. His previous roles have included being Head of School, Associate Dean (Research) and Director of the Institute for Religion and Critical Inquiry. His main research interests relate to the interaction between the Jewish and Roman worlds and the emergence of Christianity in the first century CE. In 2012 he was awarded the Krister Stendahl Medal in Biblical Studies for his contributions to the field.
Associate Professor Anthony Whitty
Acting Director of the Learning and Teaching Centre
Associate Professor Anthony Whitty is currently Acting Director of the Learning and Teaching Centre. His previous role was Associate Dean of Learning and Teaching and Professional Experiences in the Faculty of Health Sciences. As an experienced academic, Anthony was also involved in the development of the ACU Learning 4 life Teaching Criteria and Standards Framework. Anthony is a recipient of the Australian Awards for University Teaching (AAUT) Citations for Outstanding Contributions to Student Learning and is also a Senior Fellow of the Higher Education Academy. Anthony has also actively managed the Faculty of Health Science Future in Youth Project in Timor Leste, which has been successful in giving students authentic learning experience and supporting the transfer of their learnings into a real-life situation in a developing nation.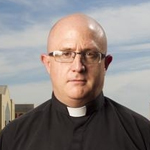 Fr David Braithwaite SJ
Priest, Society of Jesus
Fr David Braithwaite SJ is a Jesuit priest. Until last year he was CEO of The Cardoner Project, the Jesuit young adult ministry, which, among others things, included being the licensee of a bar and restaurant. He has also been Vocations Director. He has focused strongly on developing social enterprises in his work with young adults and maintains an interest in this area. Following a sabbatical, David is currently in the process of commencing research studies in theology while residing at Our Lady of the Way Parish, North Sydney. He is also the National Director and Asia Coordinator of the Pope's Worldwide Prayer Network.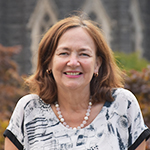 Ms Netty Horton
Chief Executive Officer, CatholicCare Melbourne
Ms Netty Horton is the Chief Executive Officer of CatholicCare Melbourne. Netty has spent most of her career working with and advocating for people who are disadvantaged across the community. Netty has an MA in Public Policy, is a Churchill Fellowship recipient, a Graduate of the Australian Institute of Company Directors, and has had vast community and not-for-profit experience. Her previous positions include: Territorial Social Programmes Director for the Salvation Army, Southern Territory General Manager of Community Services at St Vincent de Paul's Aged Care and Community Services, and CEO of Council to Homeless Persons. Netty has served on many Government and Community Boards and Committees including Chair of the Ministerial Advisory Committee on Homelessness, member of the Prime Minister's Council on Homelessness and a member of the Federal Aged Care Sector Committee.
Mr Roby Curtis
Director, Emmanuel City Mission
Mr Roby Curtis is the founder and Director of Emmanuel City Mission in Brisbane (formerly Blind Eye Ministries), a daytime sanctuary for people experiencing homelessness, providing a safe space, free lunch and access to facilities for the city's most vulnerable every day. Roby is also the Director of Emmanuel Worship creating original Catholic contemporary worship music and experiences.