Clemente Australia is collaborative, community- based university education designed to meet the needs of students who, because of their life circumstances, may otherwise be excluded from education.
Who and where
Clemente Australia delivers university-level education in community locations. It is open to people over 18 who are experiencing challenges or setbacks in their lives.
How and when
Students study humanities subjects such as history, literature, philosophy and art. Two subjects are offered each year. Each subject is taught over a 12-14 week period with a two-hour lecture each week and a further two hours for tutorials and learning partner sessions.
Classes usually have 15 – 20 students with a focus on open discussion and hearing student voices and opinions.
Certificate in Liberal Studies
Students who successfully complete four subjects are awarded a Certificate in Liberal Studies by ACU. These units can be credited towards an undergraduate degree should students pursue further studies.
Clemente support
ACU delivers the academic approved course with community partners providing local co-ordination, social support and services. Learning partners support students with encouragement, study and writing skills.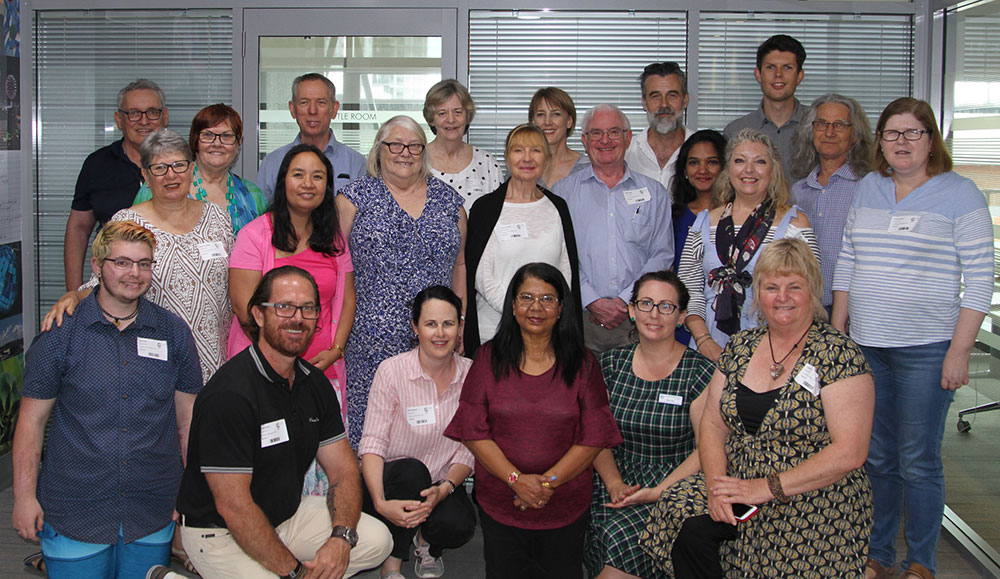 Brisbane students, learning partners and Clemente staff, 2018