Based in the School of Theology, the Research Centre for Studies of the Second Vatican Council is an international partnership between ACU, KU Leuven, and the University of Tilburg.
Our research
The Centre aims to investigate lines of inquiry that draw their inspiration from the Second Vatican Council, among them, biblical theology, comparative theology and ecological theology.
Taking an integral approach, methodologically and thematically, research will focus on:
historical analysis of the Council's antecedents;
studies of the Council itself; and
constructive treatments of the Council's reception as well as developing trajectories that have the Council and its documents as their inspiration.
Our people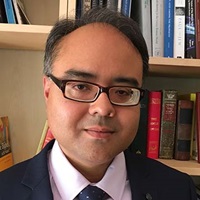 Emmanuel Nathan - Centre Director
Dr Emmanuel Nathan is a Senior Lecturer in Biblical Studies and Comparative Theology and the Director of the newly established Research Centre for Studies of the Second Vatican Council. Originally specialising in New Testament studies and early Christian origins, his current research interests are in the hermeneutics and comparative study of sacred texts and traditions in the Abrahamic faiths.
His publications include: Provoked to Speech: Biblical Hermeneutics as Conversation (Peeters, 2014), Is there a Judeo-Christian Tradition: A European Perspective (De Gruyter, 2016) and Re-membering the New Covenant at Corinth (Mohr Siebeck, 2020).
In 2020 he was named the inaugural Monsignor Professor Denis Edwards Visiting Scholar to the Laudato Si' Research Institute at Campion Hall, University of Oxford.
---
Affiliated with:
Mathijs Lamberigts (KU Leuven), Chief Investigator
Peter De Mey (KU Leuven), Chief Investigator
Karim Schelkens (Tilburg University), Chief Investigator
Join us
The Research Centre for Studies of the Second Vatican Council invites applications from potential doctoral students in relevant areas.