Dr Michael R. McClung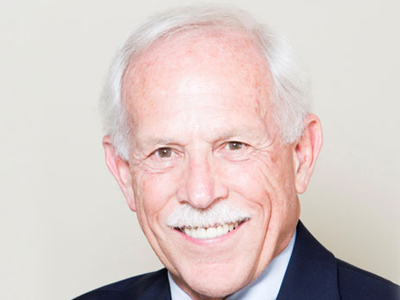 Professorial Fellow
Musculoskeletal Health and Ageing Research Program
Dr Michael R. McClung is an internationally renowned clinician, researcher and educator in the field of osteoporosis and metabolic bone diseases. He is founding director of the Oregon Osteoporosis Center, which has been involved in many of the important clinical studies that led to the availability of medications now used to treat osteoporosis and Paget's disease of bone. He has published more than 250 papers and book chapters, is co-editor of a book for clinicians on disorders of bone and mineral metabolism, and is an editorial board member for several journals in his field. Dr McClung is active in several national and international organisations and serves on the boards of the International Osteoporosis Foundation and the North American Menopause Society. He has participated in the development of evidence–based guidelines for the treatment of osteoporosis for several national and international societies.
Dr McClung is one of three Professorial Fellows in the Musculoskeletal Health and Ageing Research Program, forming an integral part of our collaborative research program entitled 'Closing the Gap in Fracture Risk Assessment and Management'. The Professorial Fellows' expertise in the clinical research of osteoporosis underpins the individual projects that together form MMIHR's program of musculoskeletal research.
Dr McClung is well recognised globally for his critical assessment of clinical trials assessing new pharmaceutical agents to reduce the impact of fractures associated with osteoporosis. His clinical trial expertise in addition to his breadth of knowledge on bone density measurement contributes to ensuring our work on assessments of modifiable risk factors to prevent fractures, is comparable to other large international clinical trials.
Dr McClung is committed to mentoring the Institute's early career researcher and PhD candidates, generously devoting time and energy in mentoring our early career researchers; sharing his insights, as well as the highs and lows of his career path.