Professor John A. Kanis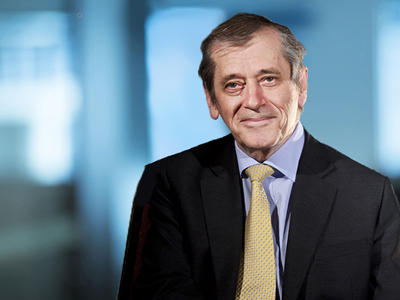 Professorial Fellow
Musculoskeletal Health and Ageing Research Program
Professor John A. Kanis is Emeritus Professor in Human Metabolism, and Director of the Centre for Metabolic Bone Diseases (Formerly WHO Collaborating Centre), University of Sheffield, UK and Professorial Fellow at ACU. He is the current President of the International Osteoporosis Foundation, member of its Committee of Scientific Advisors and Chairman of the Working Group on Epidemiology and Quality of Life.
Professors Kanis's research interests are largely related to disorders of skeletal metabolism including osteoporosis, sarcopenia, Paget's disease of bone, hyperparathyroidism, renal osteodystrophy and neoplasia affecting the skeleton. Contributions to research include cell biology, histomorphometry of bone, assessment and treatment of bone disorders, guideline development, health technology assessment, epidemiology, regulatory affairs and health economics. He is the Editor in Chief of Osteoporosis International and Archives of Osteoporosis, and serves on the editorial board of several journals. He is the author of more than 1000 papers, chapters and books on bone disease and metabolism. His current major interest is in the development of risk assessment algorithms and the formulation of practice guidelines in many regions of the world
Professor Kanis is one of three Professorial Fellows in the Musculoskeletal Health and Ageing Research Program, forming an integral part of our collaborative research program entitled 'Closing the Gap in Fracture Risk Assessment and Management'. The Professorial Fellows' expertise in the clinical research of osteoporosis underpins the individual projects that together form MMIHR's program of musculoskeletal research. Professor Kanis's expertise in fracture risk assessment guides our work utilising different cohort studies from around the world to ultimately produce an updated fracture risk tool that incorporates risk of falls, other relevant chronic conditions associated with ageing such as loss of muscle mass.
Prof Kanis has demonstrated a keen interest in fostering excellence in the early career researcher and PhD candidates in the Musculoskeletal Health and Ageing research team.