Bachelor of Arts/Bachelor of Commerce
Course information for - 2024 entry
Offered at 3 locations
Duration

4 years full-time or equivalent part-time

QTAC code

112611

ATAR

58.50 for Brisbane

Fees (first year)*

$13554 CSP

Start dates

Semester 1 intake: Beginning February 2024

Applications open August 2023

Midyear (Semester 2) intake: to be advised
Launch a bright future with a Bachelor of Arts/Bachelor of Commerce that blends professional business skills with studies in the humanities.
As you follow your passions, you will receive a world-class education and develop highly valued skills that are at the heart of the new economy: creative thinking, problem-solving, communication, and critical analysis. And upon graduating you'll be ready to launch straight into your career thanks to our Future Ready employability program, designed to systematically build each of the elements of your personal brand: your professional identity; experience; job-ready skills; and networks.
Learn to think outside the box and thrive in the modern workplace, and benefit from a huge array of specialisations across both arts and business – so you can truly tailor a degree that matches your interests.
To begin your degree, you'll benefit from our unique Business Foundation Program, co-created with industry and integrated across all our business courses, which assists you as you transition to university study and provides a solid foundation of business skills. All our business units are embedded with the United Nations sustainable goals. Artificial intelligence (AI), machine learning, data analytics, cloud skills and cloud data services are also wired into your studies so you can tick Microsoft certification off your to-do list and get an edge in the job market.
In today's world, you need professional, technical and cross-cultural skills. Our intercultural communication module is designed to build cultural awareness and communication skills which are vital in the global workplace. You can further extend your intercultural experience by taking part in a Global Virtual Classroom, studying at our Rome Campus or participating in an international study tour.
Top 2% universities worldwide

Top 10 Catholic universities globally

Top 40 young universities worldwide
ACU strongly encourages students to be fully vaccinated. With our industry and community placement partners requiring vaccination, and with public health orders regularly changing - students can avoid interruption to their studies, placement and graduation requirements by becoming fully vaccinated.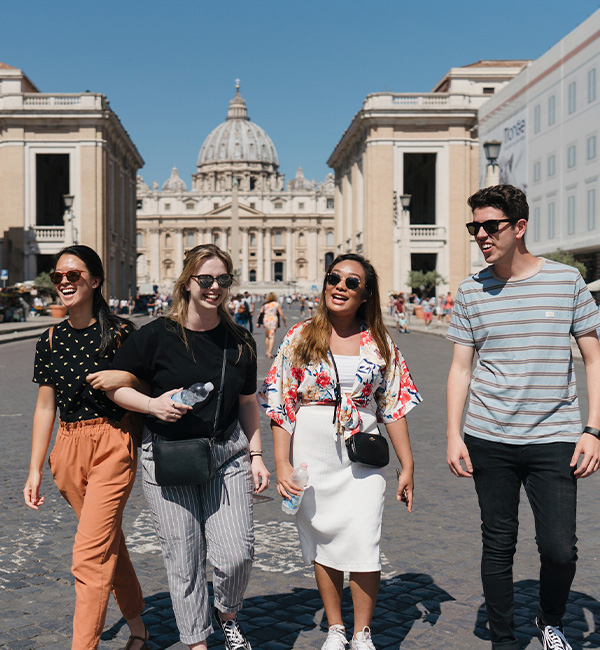 Professional experience
During the degree you'll gain up to 175 hours of workplace and community experience before you even graduate.
Work placement
As part of our Work Integrated Learning program you'll gain 105 hours of industry placement in your area of specialisation. We have embedded employability into your degree with our Future Ready program where we build on your professional skills each year, supporting you every step of the way. These placements will give you the confidence, knowledge and skills to prepare for your future profession. You'll learn to apply what you learn in the classroom to real life scenarios.
Community engagement
As part of your degree you'll have the opportunity to work with not-for-profit organisations with 35 to 70 hours of community engagement experience. You'll foster knowledge and understanding and its application within communities experiencing marginalisation and disadvantage while applying ethical personal and professional skills developed during your studies at ACU.
Accreditation
Our commerce specialisations come with a range of relevant credentials, such as the prestigious EFMD international accreditation from the European Foundation for Management Development. If you graduate with a major or a minor in accounting you may be eligible for membership with CPA Australia, Chartered Accountants Australia and New Zealand, and the Institute of Public Accountants. Choose human resource management and you can become a member of the Australian Human Resources Institute. Marketing graduates, meanwhile, can become graduate members with the Australian Marketing Institute and this accreditation is also recognised by the UK's Chartered Institute of Marketing (CIM).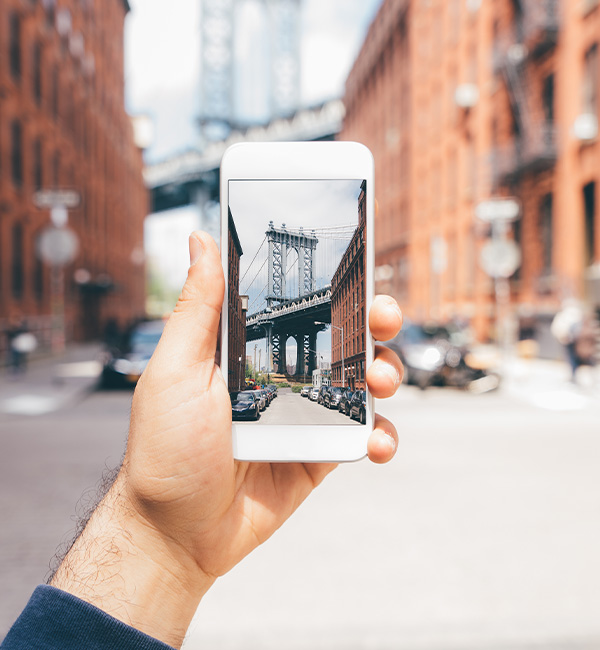 Careers
Our graduates have pursued careers in:
accounting firms
advertising
digital marketing
employment relations
brand management
human resource management
international trade and investment
marketing research
personal investment
policy administration
retailing and wholesaling
Course details
AQF framework
Double Bachelor - Bachelor/Bachelor - AQF Level 7
Additional course information
In keeping with the Mission of the University, several units within the Bachelor of Commerce degree focus on business ethics and personal values. One compulsory unit of Community Engagement is also incorporated in the degree and is designed to assist with personal development. Students will have the opportunity to engage with the community in a tangible way through voluntary work in a not-for-profit organisation.
An additional elective Professional Experience unit involves placement in a related business organisation and is designed to assist students to apply their studies to the real working environment, and to gain employment in their chosen career after graduating.
Entry requirements
An applicant must also comply with the Admission to Coursework Programs Policy.
To be eligible for admission to the course, an applicant must have completed the following prerequisites at year 12, or equivalent:
State
Prerequisites

New South Wales

Prerequisites: English (Standard) (Band 2), EAL (Band 3)

Assumed knowledge: For Mathematics major or minor: Mathematics (not Mathematics General 2).

Recommended studies: For Visual Arts minor: Visual Arts.

Queensland

Prerequisites: English (Units 3 & 4, C)

Victoria

Prerequisites: Units 3 and 4 - a study score of at least 30 in English (EAL) or 25 in any other English.

Assumed knowledge: For Mathematics major or minor: Satisfactory completion of Math Methods Unit 3 & 4.
International applicants need to meet the English Language Proficiency requirements as defined in the Admission to Coursework Programs Policy.
Disclaimer: The course entry requirements above are for 2024 Admission. The Course entry requirements above are for 2021 Admission. Refer to your relevant Tertiary Admission Centre website for future years' entry requirements.
View transparency admission information
Applicants with recent secondary education
You'll need to meet the minimum entry requirements and subject prerequisites for your chosen course. 
If your school result was affected by circumstances outside of your control, such as financial hardship, illness, disability or a challenging home environment, you may qualify for an access scheme. You can apply through your TAC as part of your application process. 
Applicants with vocational education and training (VET) study
You'll need to meet the minimum entry requirements and subject prerequisites for your chosen course.
For current year 12 students
If you're a current Year 12 applicant you can be given a selection rank separate from, and in addition to, your ATAR if you've completed a competency-based and graded AQF Certificate III or above.
For non-school leavers
If you've completed, or are completing a competency-based AQF Certificate IV or AQF diploma you will be assigned a selection rank by your local Tertiary Admission Centre (TAC). This is an entry score based on your individual qualifications and achievements.
ACU has partnerships with TAFE and many private education providers. If you have completed a qualification with one of these partners or with ACU College, you may be eligible for guaranteed entry and/or credit into a related ACU degree. Please apply through your local TAC and then submit a credit application for your previous study.
Applicants with higher education study
You'll need to meet the minimum entry requirements and subject prerequisites for your chosen course.
If you have completed at least two units of AQF-recognised study at bachelor level or above, you'll be assigned a selection rank based on your study level, duration and grade point average that will be applied during the admission process.
If your previous study has equipped you with knowledge, skills or experiences that align with the learning outcomes of units in your new course you may be able to apply for recognition of prior learning and you may be able to complete your course sooner.
Applicants with work and life experience
You'll need to meet the minimum entry requirements and subject prerequisites for your chosen course.
If you have no formal education qualifications you may be eligible for a selection rank based on your work, life or service experience.
If you've been in paid employment, relevant to the course you're applying for, for a minimum of six months full-time (or equivalent), this work may be assessed for your selection rank.
If you're 21 years or older you can sit the Special Tertiary Admissions Test (STAT) through your local TAC.
You can apply for an ACU bridging course. Our bridging courses allow you to transition back into studying and can give you a head start on the relevant undergraduate degree.
If you have served in the defence force, your rank and time in service may contribute to your selection rank.
Adjustment factors
If you're currently completing Year 12 you may be eligible for adjustment factors that can boost your rank and help you get into your desired course.
Adjustment factors may be applied to your TAC application if you study particular subjects, attend schools geographically close to our campuses or in certain regional areas, apply as an elite athlete or performer or meet certain other criteria.
Pathways
Pathways into course for current or recent Year 12 students
If you can't meet the ATAR requirement for your choice of course and you're currently completing Year 12 or finished Year 12 in the two years previously, we have entry programs to get you where you want to be.
Alternatively, you may be able to complete a diploma or bridging course relevant to your desired course.
Pathways into course for applicants with previous study and/or life experience
Are you applying to ACU as a non-school leaver? 
By that we mean, you're not currently completing Year 12 and haven't completed it in the two years previously. If the answer is yes and your selection rank isn't enough to meet the requirements for your desired course you still have a number of options to help you achieve your study goals.
If you're over 21, you can sit the Special Tertiary Admissions Test (STAT), or you can complete a diploma or bridging course relevant to your desired course. 
Work experience - A Selection Rank can be calculated based on your work experience - you need to document all of your experience and provide supporting documentation
Further study
An honours degree in arts is available for high-achieving students.
Fees
Course costs
Average first year fee*
$13554 CSP
All costs are calculated using current rates and are based on a full-time study load of 40 credit points (normally 4 units) per semester.
A student's annual fee may vary in accordance with:
the number of units studied per semester;
the choice of major or specialisation; and
elective units.
The University reviews fees annually.
Payment options
You should be able to concentrate on getting good marks instead of worrying about how you'll pay your fees. We have a number of options that can help you ease the financial burden, including government assistance, scholarships and income support.
Scholarships
You could be eligible for one of the hundreds of scholarships we award each year to help students from across the university with the cost of studying, accommodation or overseas study opportunities. Some of our scholarships are awarded on the basis of merit, but these aren't just for the academically gifted; ACU also recognises excellence in community engagement and leadership. We also offer a range of scholarships for those who may be struggling financially or who have faced other barriers to accessing education.
How to apply
Domestic applicants
Direct application
Apply now
You can apply Direct to ACU if you are not a recent school leaver and have not already applied through VTAC, UAC or QTAC.
Staff Profile
Dr Sugumar Mariappanadar
Senior Lecturer, Peter Faber Business School
Dr Sugumar Mariappanadar is a senior lecturer in management and human resource management at the Peter Faber School of Business in Melbourne. His teaching and publications cover sustainable human resource management, human resource measurement, organisational behaviour, and culturally indigenous management practices.
Dr Marzena Baker
Lecturer, Peter Faber Business School
Dr. Marzena Baker is an accomplished Senior Lecturer at the Peter Faber Business School. With a keen interest in promoting workplace equity, diversity, inclusion, and wellbeing she focuses her research and publications on effective workplace diversity policies, and practices. Her expertise lies in supporting women to occupy leadership roles in project-based organisations.
Dr. Baker is an alumna of Queensland University of Technology, where she obtained a PhD and Master of Business degrees. She also holds a Bachelor of Commerce degree from Auckland University. Before joining ACU, she was a Lecturer in Project Management at the University of Sydney. Dr. Baker's professional experience spans over 25 years in senior corporate positions, where she has managed consumer research, marketing, and communication projects in fast-moving consumer goods, construction, and property development industry sectors. Her research has resulted in multiple conference papers and industry presentations, further demonstrating her expertise and dedication to the field.