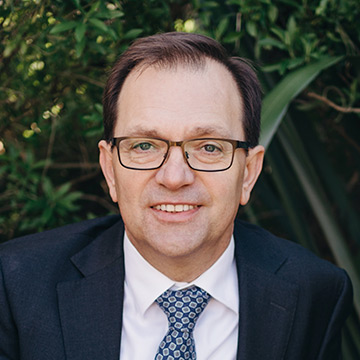 Professor Zlatko Skrbis became the fourth Vice-Chancellor and President of Australian Catholic University in January 2021. He previously held senior leadership positions at Australian Catholic University, Monash University, and The University of Queensland.
He holds a PhD in sociology from Flinders University and undergraduate degrees in sociology and philosophy from the University of Ljubljana, Slovenia.
As Vice-Chancellor and President of ACU, Professor Skrbis is leading an ambitious program of transformational change across the university, while displaying an unwavering commitment to ACU's traditions, values, and Catholic mission.
It is his ambition to ensure that ACU is globally recognised as an institution that adheres to its strong Catholic principles and makes a tangible improvement to the lives of others through excellence in education, research and engagement.
Speeches
The Future of an Australian Catholic University
Vice-Chancellor and President: Inaugural Lecture
April 22, 2021
Read the full Inaugural Lecture (PDF, 305KB)
International Education: A New Era, A New Focus
Keynote Address
LH Martin Institute Wednesday,
October 27, 2021
Read the full Keynote Address (PDF, 167KB)
External leadership
President, Strategic Alliance of Catholic Research Universities (SACRU)
Vice President, Australian Higher Education Industrial Association (AHEIA)
Chair, Strategic External Engagement Standing Committee, Universities Australia
Pay Equity Ambassador, Workplace Gender Equity Agency (WGEA)