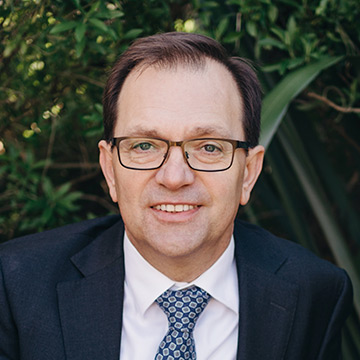 Professor Zlatko Skrbis became the fourth Vice-Chancellor and President of Australian Catholic University in 2021. He joined ACU in 2018 and has also served as Deputy Vice-Chancellor (Education and Innovation) and Interim Provost. He previously held senior leadership positions at Monash University and The University of Queensland.
Professor Skrbis holds a PhD in sociology from Flinders University and undergraduate degrees in sociology and philosophy from the University of Ljubljana, Slovenia. As an accomplished sociologist and an active researcher, he maintains an internationally recognised research profile and has made significant contributions in the areas of migration, cosmopolitanism, and life-course studies.
He is the lead investigator on the multi-wave 'Social Futures and Life Pathways of Young People in Queensland' research project. Also known as 'Our Lives', this large-scale, longitudinal study follows the life pathways of a single age cohort of young people from Queensland as they transition from adolescence into adulthood. The aim of this study is to assess how economic and social changes shape an individual's educational, employment, family, and housing transitions during young adulthood.
Since arriving at ACU, Professor Skrbis has led an ambitious program of transformational change across the university, while displaying an unwavering commitment to ACU's traditions, values, and Catholic mission.
As Vice-Chancellor and President of ACU, it is Professor Skrbis's ambition to ensure that ACU is globally recognised as an institution that adheres to its strong Catholic principles and makes a tangible improvement to the lives of others through excellence in education, research and engagement.