The Provost is responsible for the Academic Portfolio: ensuring academic quality is maintained, overseeing the faculties, and providing the operational delivery of ACU's academic program.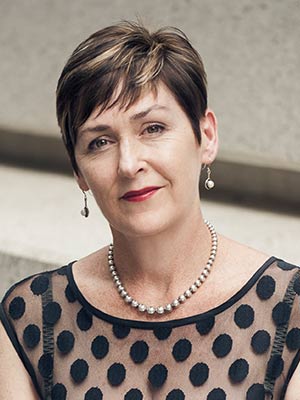 Professor Belinda Tynan
Provost
Professor Belinda Tynan became ACU's new Provost in February 2021. She joined ACU from RMIT, where she was Deputy Vice-Chancellor (Education) and Vice President. She was also a director of RMIT Online and supervised the Academic Portfolio at RMIT Vietnam.
Before joining RMIT in 2016, Professor Tynan served as Pro Vice-Chancellor of Learning and Teaching Innovation at The Open University in the UK, Pro Vice-Chancellor Learning, Teaching and Quality at the University of Southern Queensland (USQ).
Professor Tynan is an ACU alumna and holds numerous qualifications, including a doctorate in distance education from the University of Western Australia and a Masters in online learning from USQ. A graduate of the Company Directors Course (GAICD) from the Australian Institute of Company Directors, she is well versed in matters of governance.
An accomplished educator, Professor Tynan has considerable experience in digital innovation, online education, industry-enabled curriculum and technology-enhanced practices. Her professional and research interests are concentrated in the field of education. She has numerous refereed publications and is a frequently invited guest, keynote-speaker and facilitator.
Professor Tynan's leadership background reaches across school, vocational and higher education sectors in Australia and abroad. Among other leadership roles, she is the Commonwealth Government's nominee, Deputy Chair and non-executive director of the Commonwealth of Learning, and immediate past President of the International Council of Open and Distance Education. Her passion for inclusive education for all has been a hallmark of her career to date.