The Provost is responsible for the Academic Portfolio: ensuring academic quality is maintained, overseeing the faculties, and providing the operational delivery of ACU's academic program.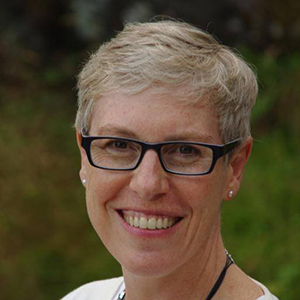 Professor Meg Stuart is the Interim Provost at Australian Catholic University (ACU). She is responsible for the provision of high level academic leadership promoting quality learning, teaching and scholarship across the University. She has oversight of our four Faculties, Global and Education Pathways, Centre for Education and Innovation and the Office of Digital Education. The Provost supports the University to continually improve the student experience, ensuring academic quality is of the highest standard.
Meg's academic career commenced in 1986, teaching pre-clinical sciences to a broad range of undergraduate and postgraduate health science students. Most of her teaching load was in functional musculoskeletal anatomy and neuroscience.
In a four year period working in industry, Meg oversaw the development and implementation of resources designed to facilitate skills in quality use of medicines and good prescribing. She managed a team of educational designers and training professionals and was a member of the organisation's Senior Management Group.
In 2009 Professor Stuart joined ACU in the newly established School of Physiotherapy, moving to National Head of School roles in the School of Science as it was established in January 2014 and then the School of Nursing, Midwifery and Paramedicine in 2018. Meg has held leadership roles in the ACU Learning and Teaching Centre as Director and more recently as Deputy Provost.
Meg holds qualifications in physiotherapy, neurophysiology and in higher education.