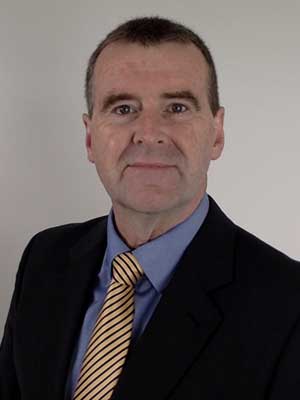 Professor James McLaren
Interim Deputy Vice-Chancellor (Research and Enterprise)
Professor James McLaren became Interim Deputy Vice-Chancellor (Research and Enterprise) in August 2021. Having joined ACU as a Lecturer in Biblical Studies in 1991 he has extensive experience in research-related leadership. He has served as the inaugural Director of the Institute for Religion and Critical Inquiry and most recently as Pro Vice-Chancellor Research. He has also held numerous leadership roles within major national and international professional associations.
Professor McLaren holds a DPhil (Oxon) and a BA (Hons) and a MA from the University of Melbourne. An expert in the study of the life and times of Flavius Josephus Professor McLaren's current project is a new critical biography of Josephus. He has an extensive track record of publications on the pivotal period of Jewish and Roman relations, the first century CE, especially in relation to the war of 66-70 and its aftermath. For his contributions to the profession, he has been awarded the Krister Stendahl Medal.
Under Professor McLaren's leadership the Research and Enterprise portfolio will be framed through mission-based themes that focus on delivering real world impact. It will foster opportunities to develop strategic partnerships with industry, the community, the public sector, and other key stakeholders to provide enduring social, cultural, and economic benefit. It will provide ACU staff opportunities to develop research capability while also growing our graduate research cohort – thus creating the next generation of community, industry, and research leaders. The priority is to ensure ACU's research and enterprise activity is public-facing, innovative, and impact-focused.