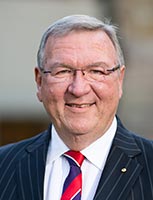 The Honourable Martin Daubney AM KC
DTS (YTU), BA LLB (UQ)
Chancellor appointed under Clause 20.1 of the ACU Constitution
Member and Chair of Honorary Awards Committee and Senate Standing Committee
The Honourable Martin Daubney AM KC served as a judge of the Supreme Court of Queensland from 13 July 2007 to 31 December 2021. He was also President of the Queensland Civil and Administrative Tribunal from October 2017 until November 2021.
His appointment as Chancellor of Australian Catholic University took effect on 1 January 2022.
Daubney was educated at Downlands College, Toowoomba. He initially undertook studies at the Yarra Theological Union (Diploma of Theological Studies) before attending the University of Queensland from which he graduated with a Bachelor of Arts and a Bachelor of Laws. After 18 months practising as a solicitor, he was admitted to the Bar in 1988. In 2000 he was appointed Senior Counsel. In addition to an extensive practice as a commercial barrister, Daubney became prominent as a mediator, particularly in commercial disputes. From 1994, he was also admitted to practise in Fiji, and appeared in numerous trials and appeals in that jurisdiction. In 2005, he chaired a Commission of Inquiry into the Queensland thoroughbred racing industry. Before his appointment to the bench, Daubney served on the Council of the Bar Association of Queensland for more than 10 years in various roles, including as President from July 2006 until his appointment to the Supreme Court.
He has served on a wide range of community and philanthropic boards, including two terms on the Senate of the University of Queensland and his current appointment as a member of the Queensland Art Gallery Board of Trustees.
Among his awards and honours are the prestigious Australian Insurance Law Association Prize awarded in 2017 and the 2019 Colleges' UQ Alumni Award. He is a Fellow of King's College UQ. In 2018 Daubney was appointed as a Member of the Order of Australia for significant service to the law, and to the judiciary, to education, and to the community.
Daubney has served the Catholic Archdiocese of Brisbane on the Archdiocesan Finance Council (since 2011; Chair since 2018). He was National Vice-President and Queensland Chair of the Australian Association of the Sovereign Military Order of Malta (2009-2014; 2016-2017).
As Chancellor of ACU Daubney is committed to ensuring effective corporate governance practices and strategic management in leading the ACU Senate and supporting the Vice-Chancellor and President and senior university management. He looks forward to representing ACU across industry and the broader community to strengthen ties and create awareness of opportunities, and working closely with the Catholic Church to ensure that ACU stays true to its mission, strong sense of identity, and distinctive Catholic vision.
---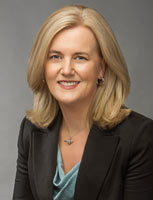 Virginia Bourke
BA LLB(Hons) MA FAICD
Pro-Chancellor appointed under Clause 20.2 of the ACU Constitution Member of Senate Standing Committee and Finance and Resources Commitee (Chair)
As Pro-Chancellor of ACU, Virginia Bourke brings experience as a lawyer and Non-Executive Director across a range of sectors including health, aged care, community services, education, training and publishing. She has particular expertise in the governance of charitable not-for-profit organisations. Among her Board roles, Virginia is the Chair of Mercy Health, a national health and aged care provider employing more than 10,000 people. She is also a Director of the Mater Group, Catholic Health Australia and Caritas Australia. Virginia was formerly Chair of St John Ambulance Victoria and a director of its national body, St John Ambulance Australia. She holds an advisory role with the Institute of Sisters of Mercy of Australia and Papua New Guinea (ISMAPNG).
Virginia's Non-Executive Director career has been complemented by her work as a lawyer and consultant in private practice and senior in-house counsel positions for over 30 years. She is currently a consultant with the national health and aged care industry team at MinterEllison Lawyers. Through that work she has developed a breadth of commercial experience, business development skill and a deep knowledge of corporate governance law.
---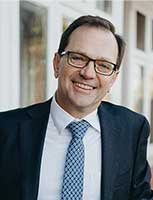 Professor Zlatko Skrbis
BPhil (Hons) (Ljubljana), BSocCult (Hons) (Ljubljana), PhD(Flinders), PFHEA
Vice-Chancellor and President appointed under Clause 21 of the ACU Constitution
Member of Senate Standing Committee, Finance and Resources Committee, Honorary Awards Committee and Audit and Risk Committee
Professor Zlatko Skrbis is the fourth Vice-Chancellor and President of Australian Catholic University, a position he has held since January 2021. He joined ACU in 2018 and has also served as Deputy Vice-Chancellor (Education and Innovation) and Interim Provost. He previously held senior leadership positions at Monash University and The University of Queensland.
Professor Skrbis holds a PhD in sociology from Flinders University and undergraduate degrees in sociology and philosophy from the University of Ljubljana, Slovenia. As an accomplished sociologist and an active researcher, he maintains an internationally recognised research profile and has made significant contributions in the areas of migration, cosmopolitanism, and life-course studies.
He is the lead investigator on the multi-wave 'Social Futures and Life Pathways of Young People in Queensland' research project. Also known as 'Our Lives', this large-scale, longitudinal study follows the life pathways of a single age cohort of young people from Queensland as they transition from adolescence into adulthood. The aim of this study is to assess how economic and social changes shape an individual's educational, employment, family, and housing transitions during young adulthood.
Since arriving at ACU, Professor Skrbis has led an ambitious program of transformational change across the university, while displaying an unwavering commitment to ACU's traditions, values, and Catholic mission.
As Vice-Chancellor and President of ACU, it is Professor Skrbis's ambition to ensure that ACU is globally recognised as an institution that adheres to its strong Catholic principles and makes a tangible improvement to the lives of others through excellence in education, research and engagement.
---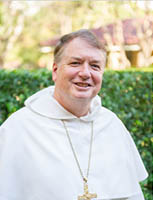 Most Reverend Anthony Fisher OP
BA/LLB (USyd)
Archbishop of Sydney
Cleric nominated by the Australian Catholic Bishops Conference under Clause 13.2 (e) of the ACU Constitution
Archbishop Fisher received degrees in history and law from the University of Sydney, before joining the Dominican Order in 1985, and becoming a priest in 1991. Later, Archbishop Fisher achieved a doctorate from Oxford and lectured at several universities including ACU, the University of Notre Dame, Australia, and the John-Paul II Institute in Melbourne, Australia, where he was founding Director.
Archbishop Fisher was appointed Auxiliary Bishop of Sydney in 2003, Bishop of Parramatta in 2010 and in 2014, became the Archbishop of Sydney.
In 2018, Archbishop Fisher participated in the worldwide Synod of Bishops on Youth, Faith and Vocational Discernment and was elected Vice-President of the Australian Bishops and Chair of the Bishops Commission for Catholic Education. Until late 2018, Archbishop Fisher was Chair of the Bishops Commission for Family, Youth and Life and as Bishops' Delegate for Youth.
Currently, Archbishop Fisher is Chancellor of the Catholic Institute of Sydney, a Corporation Member of ACU Ltd, a Member of the Congregation of the Doctrine of the Faith and an ordinary Member of the Pontifical Academy for Life.
Archbishop Fisher has published extensively on ethical, bioethical, legal and theological subjects. He has also published nine books on topics ranging from A History of Solicitors in NSW (1984) to My Dear Young Friend (2018), which is a collection of letters to young people. Archbishop Fisher's interests include cooking, reading, watching movies, and tennis.
---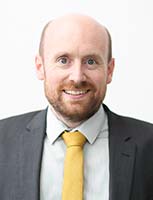 Professor Timothy McKenry
PhD (Melb), MMus, BMus(Hons), AMusA
Chair of Academic Board appointed under Clause 13.2 (d) of the ACU Constitution
Member of Senate Standing Committee, Finance and Resources Committee and Audit and Risk Committee
On staff at ACU since 2009, Timothy McKenry is professor of music with expertise in music composition, music theory and musicology. Prior to joining ACU he lectured in music at the University of Melbourne for 10 years. At ACU he has undertaken a range of leadership roles including Deputy Head of the National School of Arts and Humanities and acting Associate Dean (Learning, Teaching and Governance) in the Faculty of Education and Arts. He has served on multiple Faculty- and University-level committees, led the development and review of courses, supervised and mentored staff and helped implement a range of new initiatives in ACU's academic programs. In 2014 he was awarded an Office of Learning and Teaching Citation for Excellence in Teaching and in 2015 he won the ACU Vice Chancellor's Teaching Award for Teaching Excellence. In addition to his scholarly and teaching work, he is a composer and organist whose work has been performed internationally.