Meet the experts who will be speaking at the 2019 International Conference on Comparative Theology.
Professor Francis X Clooney SJ
Harvard University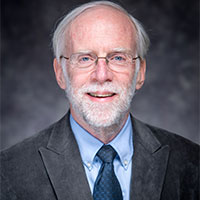 Working paper title: It's Wholly Personal: Encountering Ramanuja (1017-1137), a Complete Hindu Theologian
Francis X Clooney SJ joined the Harvard Divinity School faculty in 2005. He is Parkman Professor of Divinity and Professor of Comparative Theology. After earning his doctorate in South Asian languages and civilizations (University of Chicago, 1984), he taught at Boston College for 21 years before joining Harvard University.

His primary areas of Indological scholarship are theological commentarial writings in the Sanskrit and Tamil traditions of Hindu India. He is also a leading figure globally in the developing field of comparative theology, a discipline distinguished by attentiveness to the dynamics of theological learning deepened through the study of traditions other than one's own. He has also written on the Jesuit missionary tradition, particularly in India, on the early Jesuit pan-Asian discourse on reincarnation, and on the dynamics of dialogue and interreligious learning in the contemporary world.

Clooney is the author of numerous articles and books, including Thinking Ritually: Retrieving the Purva Mimamsa of Jaimini (Vienna, 1990), Theology after Vedanta: An Experiment in Comparative Theology (State University of New York Press, 1993), Beyond Compare: St. Francis de Sales and Sri Vedanta Deshika on Loving Surrender to God (Georgetown University Press, 2008), The Truth, the Way, the Life: Christian Commentary on the Three Holy Mantras of the Shrivaisnava Hindus (Peeters Publishing, 2008), Comparative Theology: Deep Learning across Religious Borders (Wiley-Blackwell, 2010), and His Hiding Place Is Darkness: A Hindu-Catholic Theopoetics of Divine Absence (Stanford University Press, 2013). Recent books include the co-edited How to Do Comparative Theology (Fordham University Press, 2017), The Future of Hindu-Christian Studies: A Theological Inquiry (Routledge, 2017), and Learning Interreligiously: In the Text, in the World (Fortress, 2018).

He is currently completing Slow Learning in Fast Times: On Reading Six Hindu and Christian Classics and How It Matters, based on the 2017 James W. Richard Lectures at the University of Virginia, and writing shorter essays on the Manual of Daily Worship (Nityam) by the Hindu theologian Ramanuja, and on Constantine Beschi, S.J., a Jesuit missionary in South India in the eighteenth century.

He is a Roman Catholic priest and has been a member of the Society of Jesus for 50 years. He serves regularly in a Catholic parish on weekends. From 2007 to 2016, Clooney blogged regularly in the "In All Things" section of America magazine online, and you can also read his writing on his current blogsite, The Inner Edge.

In July 2010, he was elected a Fellow of the British Academy and has served as a Professorial Research Fellow at the Australian Catholic University. From 2010 to 2017, he was the Director of the Center for the Study of World Religions here at Harvard.
---
Professor Catherine Cornille
Boston College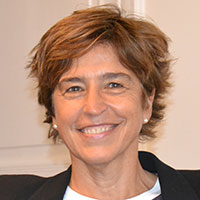 Working paper title: Comparative Theology: More than Comparing Theologies.
Catherine Cornille is the Newton College Alumnae Chair of Western Culture and Professor of Comparative Theology at Boston College. She obtained her PhD from the Catholic University of Leuven, Belgium, where she taught from 1990 until 2000. Her teaching and research focus on theoretical questions in Theology of Religions, Comparative Theology and Interreligious Dialogue.

She has authored or edited 16 books in the area of Interreligious Dialogue, most recently The Im-Possibility of Interreligious Dialogue (2008), Criteria of Discernment in Interreligious Dialogue (2009), Interreligious Hermeneutics (2010), The World Market and Interreligious Dialogue (2011), Interreligious Dialogue and Cultural Change (2012), Women and Interreligious Dialogue (2013), The Wiley-Blackwell Companion to Inter-Religious Dialogue (2013) and, with J. Bloechl, Christianity Between Secularity and Plurality (2015). Her book Meaning and Method in Comparative Theology will be published by Wiley in 2018-2019. She is founding editor-in-chief of the book series "Christian Commentaries on non-Christian Sacred Texts."
---
Professor Marianne Moyaert
VU Amsterdam
Working paper title: Reflections on the Uniqueness of Christian-Jewish Comparative Theology.
Marianne Moyaert is Chair of Comparative Theology and Hermeneutics of Interreligious Dialogue at Vrije Universiteit Amsterdam. She is the coordinator of a Master's program Building Interreligious Relations. Her research focuses on the hermeneutical, ethical, and theological presuppositions of interreligious dialogue.
She recently published In Response to the Religious Other: Ricoeur and the Fragility of Interreligious Encounters (2014), and is also interested in the ritual expressions of interreligious encounters and has published several articles on that subject in Culture and Religion, Harvard Theological Review, and the International Journal of Philosophy and Theology. Together with Joris Geldhof, she edited a book entitled Ritual Participation and Interreligious Dialogue: Boundaries, Transgressions and Innovations (Bloomsbury, 2015).
---
Dr Diego Sarrió Cucarella MAfr
Pontifical Institute for Arabic and Islamic Studies (PISAI)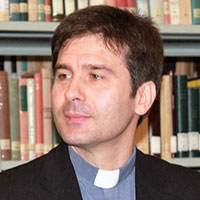 Working paper title: The Specter Still Haunting a Christian Theology of Islam: Can Comparative Theology Save Us from Polemics?
Diego Sarrió Cucarella is a member of the Society of Missionaries of Africa (also known as the White Fathers). He has worked in Sudan, Algeria, Egypt and Tunisia, where he directed the Bibliothèque des Sciences des Religions, at Tunis, and was part of the Groupe de recherches islamo-chrétien (GRIC). He holds a licentiate in Arabic and Islamic Studies from the Pontifical Institute for Arabic and Islamic Studies (PISAI, Rome) and a PhD in Theological and Religious Studies from Georgetown University (Washington DC). His research and publications focus on the intellectual history of Muslim-Christian relations and the continuing reciprocal theological constructions that this history has bequeathed to Christians and Muslims today.
He is the author of Muslim-Christian Polemics across the Mediterranean: The Splendid Replies of Shihāb al-Dīn al-Qarāfī (d. 684/1285) (Brill 2015). He currently lectures at the PISAI, where he is also the Rector. He also teaches at the Pontifical Biblical Institute and the Pontifical Lateran University in Rome.
---
Dr Emmanuel Nathan
Australian Catholic University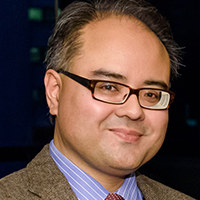 Working paper title: Betwixt and Between Bible and Scripture: Motivations for Irrigating a Liminal Field.
Emmanuel Nathan is a senior lecturer in biblical studies and comparative theology. Originally specialising in New Testament studies and early Christian origins, his current research interests are in the hermeneutics and comparative study of sacred texts in the Abrahamic traditions. He has co-edited Provoked to Speech: Biblical Hermeneutics as Conversation (Peeters, 2014) and Is there a Judeo-Christian Tradition: A European Perspective (De Gruyter, 2016). He is currently finishing up his next manuscript, Paving it Forward: The Bible from Text to Social Action (forthcoming with Peeters, 2019). Active in interreligious dialogue, Dr Nathan was appointed by the Pontifical Council for Promoting Christian Unity to the Anglican-Roman Catholic International Commission (ARCIC) in October 2018.
---
Dr Makoto Sawai
Kyoto University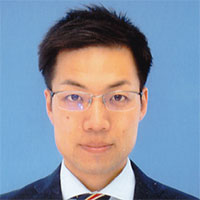 Working paper title: Following the Foundress of Tenrikyo: the Role of Religions for Deeper Learning
After receiving MA from American University in Cairo, Makoto Sawai was granted a PhD from Tohoku University in 2015. His major is Religious studies and Islamic studies. He received a teaching licence of Tenrikyo in 2006. In 2016, he executed his comparative theology project of Tenrikyo as visiting scholar of the Center for the Study of World Religions, Harvard University, which was hosted by Professor Francis Clooney. He has been interested in the idea of Adam in Islamic mystical thought. His latest publication is Re-experiencing the Myth of Adam: the Primordial Covenant on Junayd's Idea of Fanāʾ and Baqāʾ (2018).
---
Fr Yesudasan Remias
KU Leuven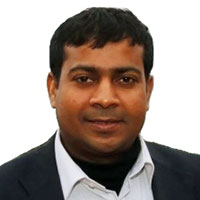 Working paper title: The Metaphor, God is warrior, in Bhagavad-Gītā and Deutero-Isaiah: Cognitive Metaphor Theory in Comparative Theology
Yesudasan Remias is a Catholic priest belonging to the Latin Archdiocese of Trivandrum, Kerala, India. He is currently a doctoral researcher at the Faculty of Theology and Religious Studies, KU Leuven, Belgium. His research is focused on the study of divine metaphors in Deutero-Isaiah of the Bible and in Bhagavad Gītā of the epic Mahābhārata. His most recent essay published in Studies in Interreligious Dialogue (2018) elucidates his ability in bridging diverse academic disciplines. His research interests include: Prophetic Literature of Old Testament, Hinduism, Comparative Theology and Cognitive Metaphor Theory.