---
Introducing the successful projects from our 2020 round of Expressions of Interest (EOIs)
Following a competitive EOI process, five research projects from across Australia have been selected for funding in the 2020 round of applications.
We wish to extend our congratulations to the successful organisations and look forward to working with you to bring your projects to life. We were heartened by the quality and sheer volume of EOIs received and look forward to opening up our next round of applications soon (more on that to follow).
Understanding the impact of COVID-19
Bringing together five organisations – Catholic Social Services Victoria, Jesuit Refugee Service Australia, Lord Somers Camp and Power House, St Mary's House of Welcome, and St Vincent de Paul Society NSW – the SESU is developing a broad, multifaceted project that will address the social and economic impacts of COVID-19 on community services and their clients.
Transitioning to further education and employment
CatholicCare Melbourne's project will evaluate their Geelong-based Settle Well program – a holistic school-based program that seeks to facilitate the transition to further education, training or sustainable employment for young refugees and asylum seekers at risk of disengagement from school and community life.
Planning for older age and end of life
CatholicCare Sydney's project seeks to investigate models that will deliver more effective education about ageing and dying. Working within the community, the project intends to produce more person-centred strategies to encourage deeper conversations about and better planning for older age and end of life – topics often broached with much discomfort.
Building an integrated health and housing model
Earlier this year, with funding from the Victorian Department of Health and Human Services, several facilities were established where people experiencing homelessness who became infected with COVID-19 could safely isolate and recover. Launch Housing, Brotherhood of St Laurence and St Vincent's Hospital Melbourne partnered to establish the Sumner House site. Due to low numbers of COVID-19 in the first wave of the pandemic, these facilities then transitioned into Respite and Recovery Facilities. People experiencing homelessness could stay and receive health and housing support. With the second wave of the pandemic these facilities have moved back to offering COVID-19 isolation accommodation. Based on learnings from Sumner House, the project will investigate what a sustainable integrated health and housing model could look like post-COVID-19.
Impact of an alternative service for suicide prevention
Suicide Prevention Pathways' project was initiated in response to the 50 per cent increase in requests for support the organisation experienced following the outbreak of COVID-19. The project seeks to evaluate the impact of its Talk Suicide Support Service which offers a non-clinical alternative to suicide prevention in South-East Queensland for those at risk of suicide aged 15 years and over and for their support networks.
A small number of other research projects were also shortlisted and may be under way later this year.
---
Supporting the development of the first NSW Government Veterans Strategy
We are also partnering with the NSW Department of Communities and Justice (Veterans Affairs), to analyse and interpret the data they collected through the NSW Government Veterans Survey. The online survey, with just over 2,000 participants, was conducted to help understand the issues facing veterans, current serving ADF members and their families and support staff, to help shape the first NSW Veterans Strategy. We will be taking an in-depth look at the survey responses to understand the participants' perspectives on, and experiences with, issues surrounding health and wellbeing, employment, education and recognition. ACU will deliver a report on the findings to the NSW Department of Communities and Justice (Veterans Affairs) later this year.
---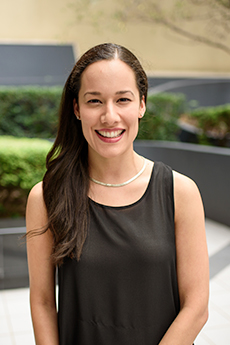 Meet ACU researcher Dr Chloe Gordon
Chloe is a research associate at ACU. We asked Chloe to tell us about her community-engaged research activities and what excites her most about research that responds directly to community issues and needs.
What do you research?
A lot of my research has focused on the design, implementation and evaluation of programs in the areas of social work, psychology, education and public health, for example, school-based health promotion programs and an autism inclusion program for university students. I have a particular interest in working with vulnerable populations and projects that improve the health and wellbeing of young people. My research generally involves a mix of qualitative research, such as interviews and focus groups, and quantitative research, such as surveys.
What excites you about the SESU?
For me, the best research is that which can have a significant and lasting positive impact on individuals and communities. I believe this is best achieved by researchers working in close partnership with the community, in order to understand and respond to community issues and needs. I'm excited that the SESU is taking a similar, community-informed approach to research!
Tell us about the study you worked on with community members to explore pastoral care initiatives. What was most rewarding about that project?
Our study explored the benefits of pastoral care in hospital and aged care settings. The most rewarding aspect was the opportunity to build strong relationships with the pastoral care managers and have them co-develop the study with us. This meant that the study findings didn't sit on a shelf collecting dust. Rather, they were used to inform existing and future practice, and to advocate for the profession. The SESU's work is going to be just as meaningful for the communities it partners with, and I'm excited to be contributing to one of the SESU's current projects with NSW Veterans Affairs.
---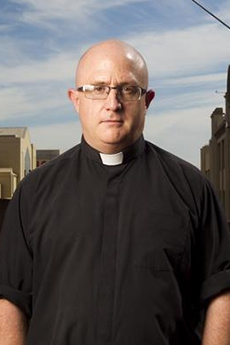 Advisory Group member Fr David Braithwaite SJ speaks about the big issues community organisations face and how the SESU is helping
Last edition, we introduced you to the Chair of our Advisory Group. This time, we bring you insights from Fr David Braithwaite SJ, one of six members of the Advisory Group to the SESU.
Fr David is a Jesuit priest and the former CEO of The Cardoner Project, the Jesuit young adult ministry. He maintains a strong interest in developing social enterprises in his work with young adults. Read Fr Braithwaite's insights on how the SESU will help tackle the larger issues affecting community organisations.
"We know organisations grapple with big and systemic issues all the time and we know that COVID-19 has brought a whole host of its own issues. So, one of the opportunities the SESU offered to organisations in this year's funding round was a sector project – a project to address a broad issue larger than any one organisation. By partnering with several organisations on a sector project, the SESU investigates an issue that will have impact for multiple organisations and, it is hoped, benefit the community sector more broadly.
Through this initiative, we're pleased to be able to support five organisations as they explore the timely issue of the impact of COVID-19 on community service organisations and their clients: Jesuit Refugee Service, St Vincent de Paul Society NSW, St Mary's House of Welcome, Lord Somers Camp and Powerhouse, and Catholic Social Services Victoria. Directions for the project are being set around the organisations' shared and individual needs. We are so pleased to be assisting the organisations with this important project, which will inform their planning and service delivery during a time in which this has been significantly disrupted.
We're also delighted to be supporting a second sector project led by CatholicCare Sydney. The project seeks to investigate models that will deliver more effective education about ageing and dying. Loneliness and isolation felt by people as they age is commensurate with an increase in our reliance on aged care institutions – a shift from years past when most people died surrounded by family and friends at home. The project intends to produce more person-centred strategies to encourage deeper conversations about and planning for ageing and end of life.
I would like to finish up by expressing my sincerest thanks to all the organisations that applied in our first round. It was such a pleasure to read your EOIs – there were so many fantastic projects and we would have loved to go ahead with many others if we could. Don't be disheartened if your proposal wasn't successful in this round – we will offer future rounds, so get your thinking caps on!"
---
Meet our other Advisory Group members
The SESU is guided by an Advisory Group made up of members both internal and external to ACU.
Our ACU members include: Professor Sandra Jones, Pro Vice-Chancellor, Engagement (Chair); Professor James McLaren, Pro Vice-Chancellor, Research; and Associate Professor Anthony Whitty, Director, Learning and Teaching Centre.
Our external members include: Fr David Braithwaite, Society of Jesus; Mr Roby Curtis, Director for the Emmanuel City Mission; and Ms Netty Horton, Chief Executive Officer of CatholicCare Melbourne.
Read more about the work and interests of each member on our website
---
How else can ACU support you?
Do you need support in areas other than research? ACU's community engagement placement program or staff community engagement time release might just be for you.
Community engagement placements: students participate in community development
Unique to an undergraduate education at ACU is the opportunity to make a direct impact in the wider community, particularly in ways that support groups and individuals experiencing disadvantage or marginalisation. Students in courses such as allied health, social work, arts and humanities, and business complete a community engagement unit of study that sees them undertake a placement with a community organisation for between 20 and 120 hours in a semester.
The importance of maintaining community engagement during a global pandemic has led to creative volunteering solutions in a bid to connect students to communities in need. With ACU's community engagement partners needing to manage risk to vulnerable clients and staff, student community engagement placements were redesigned in collaboration with partners to adapt and provide ongoing options for students.
In preparing for 'better times', the Brisbane Paralympic Football Program (BPFP) initiated a number of projects in the first half of the year alongside student volunteers to utilise their broad ranging skills across different discipline areas. This included the development of training and game plans, multimedia resources and illustrative procedures to be used with participants, and onboarding of future student volunteers. BPFP also trialled individualised coaching and development programs delivered by Zoom, which has provided a template for continuing digital engagement in the second half of the year to complement face-to-face training with the young football enthusiasts.
While this period presented challenges for in-person placements in the community, it also provided a unique opportunity to adapt and partner in new ways. In the second half of the year, BPFP have hosted 40 ACU students as part of their Community Engagement placements. With the preparation undertaken, students are involved across a broad set of activities testing and further developing COVID-19 projects within the program. Director of the BPFP Jay Larkins sees these projects as supporting his sustainability goals by enhancing volunteer transition and training, and positioning volunteers to lead its delivery.
Organisations looking to engage students in their work can contact ACU Engagement via acuengagement@acu.edu.au.
ACU staff are volunteering their time to support communities
Since the launch of the Community Engagement Time Release (CETR) Policy in April 2019, ACU staff members nationally have accessed 945 hours of time release to support community initiatives. This equates to roughly 135 days of ACU staff working to address community needs such as food security, domestic violence, homelessness and many more.
Assisting those who are experiencing disadvantage or marginalisation can be an extremely rewarding experience, and staff are afforded up to five days per year to contribute through the policy. Organisations that are interested in promoting their volunteering opportunities to the ACU staff community can contact ACU Engagement via acuengagement@acu.edu.au.