---
Partner with us on research to meet your needs: Applications are closing soon!
We help organisations enhance their research capacity by undertaking research projects requested by organisations. We are particularly interested to hear proposals that will support people experiencing disadvantage or marginalisation. This is because the ACU mission calls us to engage with our communities for the common good, especially in ways that affirm human dignity.
All organisations that have a majority of their trade dedicated to the social good, whether faith-based or secular, are welcome to apply to the SESU to work with us on the research they want to do.
Applications close on Tuesday 14 March at 6pm AEDT.
Successful organisations will work closely with the ACU academic researcher/s who will undertake the projects. Our researchers work collaboratively with our partners throughout the project and produce outcomes and outputs that are practical to our partners.
Hear from one of our partners, Ms Shana Challenor, CEO of Suicide Prevention Pathways, about her experience of working with the SESU to evaluate the Talk Suicide Support program:
Engage with our two application streams:
Organisation-specific projects
Submit a proposal for research specific to your organisation to inform, shape, evaluate or grow your organisation's programs or services.
Sector projects
Submit a proposal for a multi-partner research project to address a systemic or 'big' issue which affects several organisations in the community sector.
---
Our 2 top tips for preparing your application
Unpack the 'why' of your project
Why does your organisation want to undertake the research project—and what energises you as an organisation to undertake this work?
We ask about the context of the project in our application form. So, tell us how the project fits in with your organisation's mission, strategic goals and priorities.
When telling us about the outcomes you're looking for, include clear and specific examples of how you think your project will benefit or make an impact for specific groups of people, your organisation's work and/or the sector.
Be clear about the focus of the research
When considering the intended objectives, think about exactly what you want to know from the research. Are there one or two questions you specifically want the answer to?
Tell us also about what the research looks like to you. Do you have specific expectations for the research? Are you wanting us to speak to a particular group of people to collect their impressions or experiences of something?
Even though our researchers will work closely with you to design the project in more detail, if you're successful, knowing upfront your intentions for the research is really helpful to us in assessing the applications.
If you would like some specific advice about your project idea, don't hesitate to contact us at: sesu@acu.edu.au.
We also have some great resources on our website to help you get started, so we recommend reading our FAQs on preparing your EOI.
You can find more helpful pointers in this video:
---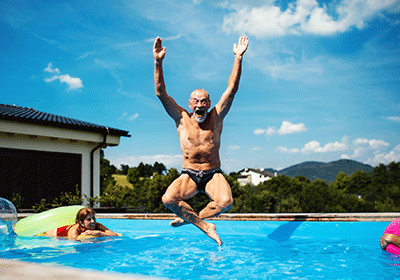 What are the keys to ageing well? And how can we better support seniors in our local communities?
Associate Professor Jenneke Foottit, from ACU's School of Nursing, Midwifery and Paramedicine, worked with the SESU recently to complete a study in partnership with CatholicCare Sydney.
We specifically explored whether masterclasses for seniors can support their wellbeing during their ageing journey. To which we learnt, the answer is 'yes'. Masterclasses, run by CatholicCare Sydney in partnership with Catholic Healthcare and Grief Care, helped expand seniors' views on healthy ageing.
The seniors we spoke to generally described themselves as ageing well. So, what was leading them to feel that way?
The biggest factor in ageing well was being connected to family and friends and having enough physical and mental health to maintain social connections.
What else is important to seniors as they age well?
They said:
Resources and support in their local area, including information on what is available, particularly for in-home support and transport services to get to social activities
Respect from society and dignity of not needing to struggle for food or medicine
Groups for socialising, friends and conversation
Encouragement for adopting a healthy lifestyle.
Seniors explained that they would also benefit from advice on:
Feeling safe on the internet and tips to avoid being scammed
Identifying and managing abuse
Grief and loss, which is a topic they had thought about.
If you would like to receive a copy of our Ageing Well report, please email sesu@acu.edu.au.
---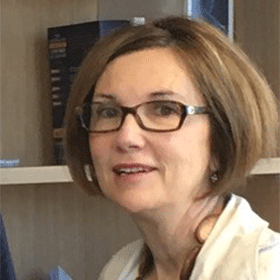 Meet the newest member of our Advisory Group
Judy Laverty joins the SESU Advisory Group. The Advisory Group selects the successful projects each year and drives the strategic direction of the SESU. Read more about Judy's background and what she brings to the group.
Judy has had a diverse career working across the not for profit, government and tertiary sectors. Her roles have spanned community development and social policy design, housing, ageing and disability strategy development and arts, culture and sports program management. Judy has held leadership roles in the NSW government and until recently at Australian Catholic University as the Director Strategic Projects and Director, Portfolio and Program Management.
As part of her Doctorate from the University of Wollongong Judy undertook qualitative research exploring notions of health and belonging amongst disadvantaged young people, as part of a multi-university, longitudinal study. She has a strong commitment to the common good and finding common ground through partnerships involving diverse sectors. While now retired, Judy is currently supporting her local Landcare group and working with local agencies and government to revive a neglected but important community site in regional NSW.
---
I am an ACU academic, how do I become involved with the SESU?
Once applications from organisations are shortlisted by the Advisory Group, we will open a call for EOIs to ACU staff.
You'll be able to see if your expertise, skills and experiences would make you a good fit for the upcoming projects.
This will happen in late April, so keep an eye out!
Academic workload allocations will be given to successful academic staff to support their work on the project.
---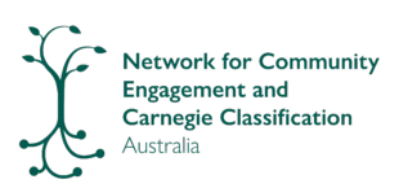 Australian universities take a self-look at their practices for engaging with community: The first Australian Carnegie Classification is happening now
The Carnegie Community Engagement Classification has been launched in Australia, following a pilot in 2020 with nine Australian universities, including ACU.
Established by the Carnegie Foundation for Teaching, the Carnegie Elective Classification for Community Engagement is the gold-standard in the United States for reciprocal university-community engagement for the public good.
Carnegie Classification invites universities to self-assess their engagement practices with communities both locally and internationally, as well as their systems and mechanisms to encourage and enable reciprocal collaborations with community. The application process and the feedback provided afterwards is a very useful exercise in uncovering both strengths of the institution's community engagement approach and areas for improvement against best practice.
The questions in the Australian application process are specifically designed to promote deep reflection across all aspects of a university's operations. They will consider the depth and breadth of their work with communities, their evaluation and impact-tracking strategies, staffing profile and recruitment activities, equity and inclusion practices, work with Aboriginal and Torres Strait Islander communities, research outputs and so on.
Submissions for classification will be accepted in June 2023.
Engaging in the Carnegie Classification process is also a great opportunity for universities to learn from each other through the Community of Practice, which has been established by the Network for Community Engagement and Carnegie Classification Australia. The network regularly hosts workshops for universities and their community partners about best practices.
The next workshop will be held on Wednesday 15 March, 12-1pm AEDT on the topic 'Leading Through Story'. Hear from Digital Storytellers about the powerful tool of storytelling to influence our work in community. If you are interested in attending, please contact sesu@acu.edu.au to gain access to a discount code.
---
How else can ACU support you?
Do you need support in areas other than research?
ACU Engagement partners with community to achieve positive social outcomes. Do you have clients who may not have had or completed a formal education? Or do you have volunteer opportunities or programs you need support with? Read on to engage with some of ACU's flagship community engagement programs.
---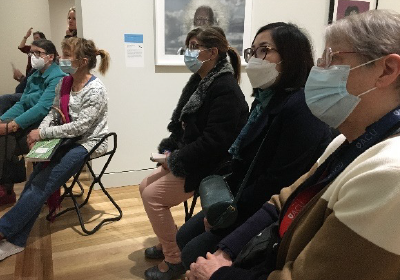 Become involved in the Clemente program and support learners who are pursuing a liberal arts education in the face of adversity
Volunteers
A key to the success of the Clemente program is the involvement of our volunteer learning partners who help students to achieve their learning goals. Both the students and the volunteers learn from their experiences and interactions with one another. Clemente learning partners come from a variety of backgrounds—education, community and business. Some are retired while others are part of workplace volunteering programs. Clemente classrooms also welcome ACU students to become mentors. Learning partners bring with them diverse, rich life and career experiences and skills.
Partnership
Clemente Australia is built on long term, sustainable partnerships with community organisations. Together, we work to build program reach and meet student needs. ACU invites community, government and business organisations to offer support for Clemente through contributions of time, talent, influence, resources and funds.
Student recruitment
Clemente encourages students who have had diverse life experiences to apply. We welcome students who had interruptions to traditional learning paths as well as refugees and migrants, those who are differently abled and people experiencing homelessness. If you would like to refer a student or to discuss student recruitment please contact the Clemente Program Advisor in your state.
If you are interested in learning more about the Clemente Program at ACU either as a Partner, a Volunteer, a Learning Partner or as a student, please contact the Clemente team.
"Before starting Clemente, I had lost faith in myself and my abilities. This course helped me gain self-confidence again. The critical thinking skills I learn really helped me to deal with some of my anxiety issues in life."- (Clemente student)
ACU Clemente Partners: Federation University, CatholicCare Ballarat, The City of Ballarat, The Ballarat Foundation, CatholicCare Western Sydney, St Vincent de Paul Society, Sisters of Mercy, Micah Projects, St Vincent de Paul Goulburn/Canberra, CatholicCare Victoria, Yarra City Council, Holy Family Catholic Parish Emerton, Mission Australia, Surry Hills Sydney
---
Our students help build capacity within community organisations through their community engagement placements
An ACU undergraduate education is made unique through the community engagement placement program, providing students with the opportunity to make a direct impact in the wider community. At ACU, it is important to us that we develop reciprocal relationships with communities and community service organisations, so together we can work to provide better outcomes for people facing disadvantage or marginalisation. You have the opportunity to invite our students to join your organisation on their community engagement placement. Our students come from a range of courses including allied health, social work, arts and humanities and business to name a few.
Hear from some of our community engagement students and partners in this video:
Explore your placement ideas with us by contacting the ACU Engagement team.
---
Our staff give time and expertise to community organisations through our community engagement time release policy
ACU is committed to providing our staff the opportunity to contribute to their local communities, especially in ways that benefit people experiencing disadvantage or marginalisation. We provide staff the option to dedicate five of their workdays in support of non-profit and community service organisations.
To discuss the support you need, please contact the ACU Engagement team.
---
Get the SESU newsletter direct to your inbox