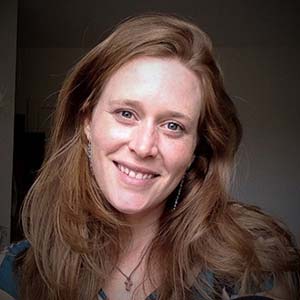 Dr Rachel Davies
Religion and Theology. Affiliate: Medieval and Early Modern Studies
rachel.davies@acu.edu.au
BA (Walla Walla College), MA (Heythrop, Lond.), PhD (Dunelm)

Rachel Davies finished her PhD with the Centre for Catholic Studies at Durham University in 2017. Her thesis examined the interaction between Bonaventure's theological aesthetics and anthropology, reading both in light of contemporary anxieties surrounding the common experience of bodily diminishment.

Rachel's current work seeks to contextualize Mother Teresa of Calcutta within the history of Western spirituality and its sources. Her research interests include the mystical elements of medieval theology (particularly theologies of the paschal mystery), early Franciscan thought and practice, spiritual poverty, virtue, embodiment and death, and theological interpretations of suffering.