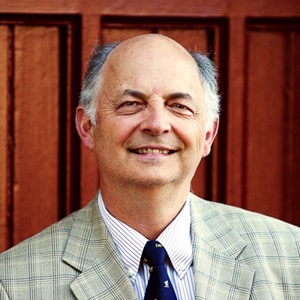 Professor David T. Runia, FAHA
IRCI Honorary Fellow
Biblical and Early Christian Studies
david.runia@acu.edu.au
BA (Hons), MA, Dip Ed, LittD (UniMelb), DLitt (VU Amsterdam), FAHA
David Runia is a scholar specialising in Classics, Ancient Philosophy and Jewish-Hellenistic and early Christian thought. After receiving his initial training at the University of Melbourne, he completed his doctorate at the Free University, Amsterdam with a study on Philo of Alexandria and the Timaeus of Plato.
From 1991 to 1999 David was C J De Vogel Professor of Ancient Philosophy at the University of Utrecht and from 1992 to 2002 he held the chair of Ancient and Medieval Philosophy at Leiden University in the Netherlands. From 2002 to 2016 he was Master of Queen's College at the University of Melbourne, where he has also been a Professorial Fellow since 2002.
David's research interests are Philo of Alexandria and Hellenistic Judaism, the Platonist tradition in ancient philosophy and the study of the sources of our knowledge of ancient philosophy with a particular emphasis on the role of ancient doxography. He has been the editor of The Studia Philonica Annual (SBL Press) since 1989 and is the chief editor of the monograph series Supplements to Vigiliae Christianae (Brill).
David was elected a member of the Australian Academy of the Humanities in 1999 and he is a correspondent of the Royal Netherlands Academy of Arts and Sciences and of the Royal Holland Society of Sciences and Humanities.
In 2016 a Festschrift was published to celebrate his 65 birthday: Sterling, G. E. (ed.) (2016). Studies in Philo in Honor of David Runia (= The Studia Philonica Annual vol. 28), (SBL Press: Atlanta 2016). It contains a full bibliography of his writings.
---
Key publications
'Epicurus and the Placita', in Aëtiana IV: Papers of the Melbourne Colloquium on Ancient Doxography, edited by J. Mansfeld and D.T. Runia, Philosophia Antiqua148. Leiden: Brill, 2018: 377-432.
(editor with G. E. Sterling), The Studia Philonica Annual 29. Atlanta: SBL Press, 2017.
'From Stoicism to Platonism: The Difficult Case of Philo's De Providentia I,' in From Stoicism to Platonism: the Development of Philosophy, 100 BCE to 100 CE, edited by Engberg-Pedersen, T.,159–178. Cambridge: Cambridge University Press, 2017.
'Philo in Byzantium: an Exploration', Vigiliae Christianae 70 (2016): 259–281.
'Ancient Doxography,' in Oxford Bibliographies in Classics, edited by Dee Clayman. New York: Oxford University Press, 2016.
(with A.C. Geljon) Philo On Cultivation: Introduction, Translation and Commentary, Philo of Alexandria Commentary Series 4, Leiden: Brill, 2013.
Philo of Alexandria: an Annotated Bibliography 1997-2006 with Addenda for 1987–1996, Supplements to Vigiliae Christianae 109, Leiden: Brill, 2012.