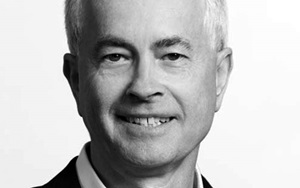 Reverend Associate Professor Ormond Rush
Religion and Theology
STD (Gregorian), MEd (USQ)

Reverend Associate Professor Ormond Rush is a priest of the Townsville Diocese. He has a doctorate in theology from the Gregorian University in Rome and a Master of Education from the University of Southern Queensland. After ordination in 1975 he served in parishes in the Townsville Diocese from 1975 to 1987. He taught theology at the former Pius XII Provincial Seminary at Banyo from 1991 to 2000. From 1998 to 2001, he was Dean of the ecumenical consortium and the Brisbane College of Theology and, from 2001 to 2006, President of St Paul's Theological College, Banyo. He was President of the Forum of Australian Catholic Institutes of Theology from 2001 and 2006 and President of the Australian Catholic Theological Association from 2007 to 2010. He currently lectures at St Paul's Theological College and Australian Catholic University, Banyo Campus.
---
Key publications
'The Australian Bishops of Vatican II: Participation and Reception'. In The Reception and Implementation of Vatican II in the Australian Church, edited by N. Ormerod, O. Rush, et al., 4-19. Melbourne: John Garrett, 2012.

'Unresolved Tensions within Gaudium et Spes: An Agenda for a Contemporary Christian Anthropology'. In Being Human: Groundwork for a Theological Anthropology for the 21st Century, edited by David Kirchhoffer, Robyn Horner, and Patrick McArdle, 35-46. Melbourne/Eugene, Oregon: Mosaic/Wipf and Stock, 2013.

'St Mary MacKillop as a Fifth Gospel: Towards Understanding an Australian Saint through the Lens of Edward Schillebeeckx'. In North to South: Southern Scholars Engage with Edward Schillebeeckx, edited by H. Bergin. Adelaide: ATF Press, 2013.

'The Theological Interpretation of Bible, Church, and World: A Theology of Inspiration', Colloquium: The Australian and New Zealand Theological Review 45 (2013): 3–16.

'Ecclesial Conversion after Vatican II: Renewing 'the Face of the Church' to Reflect "the Genuine Face of God"', Theological Studies 74 no. 4 (2013): 785–803.