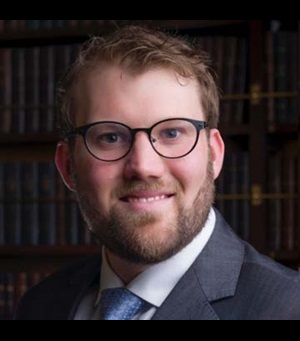 Dr Michael Hanaghan
Biblical and Early Christian Studies
Michael.Hanaghan@acu.edu.au
B.A (Advanced), B.A (Hons I), Grad. Cert. (Ancient World), PhD (Sydney)
Michael Hanaghan completed a PhD in Classics and Ancient History at the University of Sydney in 2015 with a thesis that examined intertextuality in the epistles of Sidonius Apollinaris, a Gallo-Roman bishop and aristocrat of the fifth century CE. From 2015 to 2016 he was an Associate Lecturer in Classics at the University of Exeter, after which he joined University College Cork as an Irish Research Council Postdoctoral Fellow (2016-2018) and the principal investigator of the IRC funded project 'Reading Sidonius' Epistles.' A monograph stemming from that project was published by Cambridge University Press in February 2019. He has published on epistolography, panegyric, and historiography with a particular focus on the Late Latin West.
In late 2018 he moved to Melbourne to join the Institute for Religion and Critical Inquiry as a Research Fellow in Latin Christianity. He is currently writing a monograph, provisionally titled 'The Contested Future of Late Antiquity' which examines how Christian writers fundamentally reoriented the process of knowing the future, throughout Late Antiquity, by redefining who could interpret the divine will and how. He is a fellow of the Higher Education Academy (UK) and a Charlemont Scholar of the Royal Irish Academy.
---
Key publications
Books
Reading Sidonius' Epistles, Cambridge University Press, 2019.
Journal articles

"Ammianus Marcellinus' Future Signs, A Historiographical Study." Historia: Zeitschrift für Alte Geschichte 68.2, 2019, pp. 233-255.
"Pliny's Epistolary Directions" Arethusa 51.2, 2018, 137-62.

"A Metaliterary Approach to Ursicinus' Outburst (Amm. Marc. 20.2.4)" Philologus, Zeitschrift für antike Literatur und ihre Rezeption 162.1, 2018, 115-136

"Note de lecteur: The Temporality of Seneca's Epistles" Latomus 76.1, 2017, 203-6.

"Avitus' Characterisation in Sidonius' Carm. 7." Mnemosyne 70.2, 2017, 262-280.

"Micro Allusions to Pliny and Virgil in Sidonius' Programmatic Epistles." International Journal of the Classical Tradition 24, no. 3, 2017, 249-61.

"Ammianus' Rainbows and Constantius' Fate" Hermes. Zeitschrift für Klassische Philologie 145.4, 2017, 445-57

"Latent Criticism of Anthemius and Ricimer in Sidonius' Epistula 1.5." Classical Quarterly 67.2, 2017, 631-49

Chapters

"Sidonius Apollinaris and the Making of an Exile Persona" in Mobility and Exile at the End of Antiquity, D. Rohmann, J. Ulrich and M. Vallejo Girvés (eds), Peter Lang, 2018, 259-272.

Reviews

"Review: R. Poignault and A. Stoehr-Monjou, Présence de Sidoine Apollinaire." Journal of Roman Studies 107, 2017, 466-8.

"Papers on Sidonius Apollinaris." Classical Review 65, no. 1, 2015, 163-165.