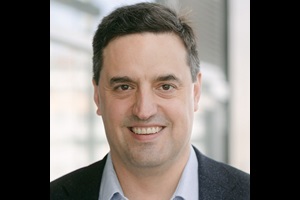 Dr Michael Champion
Biblical and Early Christian Studies. Affiliate: Medieval and Early Modern Studies, Philosophy
michael.champion@acu.edu.au
BSc., BA(Hons), MA (Melb), BD(Hons), AKC, PhD (Lond)
I specialise in Early Christian Studies, and the philosophy and culture of the Late-Antique Mediterranean world. After studying Mathematical Physics, Classics, Late-Antique Studies and Theology in Melbourne and London, I taught Classics and Medieval Studies at the University of Western Australia (2009-2015). I joined ACU's Institute for Religion and Critical Inquiry in 2015. In 2016 I was an Associate Investigator in the ARC Centre of Excellence for the History of Emotions.
My research investigates interactions between ancient philosophy and early Christian thought, late-antique education and monasticism, ancient ethics, the history of violence, and the history of emotions. I welcome graduate students in each of these areas.
In work on late-antique Gaza, I am investigating the thought and influence of Dorotheus, a sixth-century monk, including his reception by Jesuit humanists. A project on ethical alternatives to the just war tradition asks how successive classical and Christian cultures conceptualised justice in war, and intersects with a collaborative study of Hellenistic cultural perceptions of violence. In emotions history, I am studying the long history of the terms affectus and affectio and their vernacular cognates with an Australian and international team (contracted to Routledge).
---
Key publications
Books
Explaining the Cosmos: Creation and Cultural Interaction in Late-Antique Gaza. New York and Oxford: Oxford University Press, 2014.
and Andrew Lynch, eds. Understanding Emotions in Early Europe. Turnhout: Brepols, 2015.
and Lara O'Sullivan, eds. Cultural Perceptions of Violence in the Hellenistic World. London and New York: Routledge, 2017.
Book Chapters
'Reframing Neoplatonism in Zacharias Scholasticus' Ammonius'. In L'École de Gaza: Espace littéraire et identité culturelle dans l'Antiquité tardive, edited by Eugenio Amato, Aldo Corcella, and Delphine Lauritzen, 99–116. Orientalia Lovaniensia Analecta 249 / Bibliothèque de Byzantion 13. Leuven, Paris, and Bristol, CT: Peeters, 2017.

'Translating Dorotheus of Gaza: From Gaza to Humanist Europe'. In Byzantine Culture in Translation, edited by Amelia Brown and Bronwen Neil, 177–191. Leiden and Boston: Brill, 2017.

'"A Pleasure to Gaze on Great Conflicts': Violence and Epicurean Philosophy'. In Cultural Perceptions of Violence in the Hellenistic World, edited by M.W. Champion and L. O'Sullivan, 157–173. London and New York: Routledge, 2017.

'Representing Emotions in Three Byzantine Orations of Michael Psellos'. In Understanding Emotions in Early Europe, edited by A. Lynch and M.W. Champion, 27–50. Turnhout: Brepols, 2015.

'"The Academy and the Lyceum are Among Us": Plato and Platonism in the Writings of Aeneas, Zacharias and Procopius'. In Plato in the Third Sophistic, edited by Ryan Fowler, 259–282. Millenium-Studien: Studien zu Kultur und Geschichte des ersten Jahrtausends n. Chr. Berlin: De Gruyter, 2014.

'Grief, Body and Soul in Gregory of Nyssa'. In Conjunctions of Mind, Soul and Body from Plato to the Enlightenment, edited by D. Kambaskovic, 99–118. History of the Philosophy of Mind Series. Dordrecht: Springer, 2014.

Journal Articles

'Paideia as Humility and Becoming Godlike in Dorotheos of Gaza', Journal of Early Christian Studies 25.3 (2017): 441–469.

and Garrod, R., Haskell, Y. and Ruys, J. F., 'But Were They Talking about Emotions? Affectus, affectio and the History of Emotions', Rivista Storica Italiana 128 (2016): 521–543. Commissioned essay for a special thematic issue.