Dr Lexi Eikelboom
Research Fellow
Religion and Theology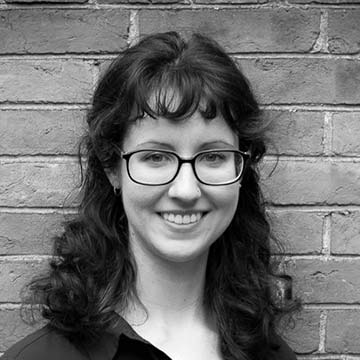 Areas of expertise: twentieth century theology, especially Erich Przywara and Hans Urs von Balthasar; twenty-first century constructive theologies; Continental philosophy, especially Maurice Merleau-Ponty and Giorgio Agamben; art and literary criticism; theology and the arts, especially poetry, dance, and visual art; Christian anthropology, especially in terms of the relationship between embodiment and culture; theories of ritual
ORCID ID: 0000-0002-1549-247X
Phone: +617 3623 7574
Email: lexi.eikelboom@acu.edu.au
Location: ACU Melbourne Campus
Lexi Eikelboom is a Research Fellow in Religion and Theology at the Institute for Religion and Critical Inquiry. She completed a doctorate in Theology (Modern Doctrine) at the University of Oxford in 2016, following a Master's in Christian Ethics also from Oxford. Before coming to ACU, she taught theology and interdisciplinary humanities at the John Wesley Honors College, Indiana Wesleyan University.
Eikelboom investigates points of intersection between theological and artistic discourses in order to understand how categories of significance to the arts might expand and challenge Christian doctrine. Her first book, Rhythm: A Theological Category, brings analyses of rhythm in poetry into conversation with social theory and phenomenology in order to argue for rhythm's theological significance as well as for a particular approach to the study of rhythm in theology. Her current research investigates the intersection of metaphysical and artistic meanings of the concept of "form" by bringing Thomas Aquinas and Hans Urs von Balthasar into conversation with art and literary criticism. Her other research interests include collaborative work with artists to challenge assumptions about what constitutes religious or spiritual knowledge, and the ways in which religious ritual shapes embodiment at the intersection of nature and culture.
---
Select publications
Eikelboom, Lexi. Rhythm: A Theological Category. Oxford, UK: Oxford University Press, 2018.
Eikelboom, Lexi. "Rhythmic Flesh: How the Regulation of Bodily Rhythm Contributes to Spirituality in the Jesus Prayer, Medieval Dance, and African American Preaching." Journal of the American Academy of Religion. Forthcoming.
Eikelboom, Lexi. "Rhythmic Eschatology: What Poetry Teaches about the Nature of Time" in Game Over, Good or Bad News? Eschatology in Question. Edited by Christophe Chalamet et al. Berlin: W. de Gruyter, 2017.
Eikelboom, Lexi. "Redeeming Duality: Anthropological Split-ness and Embodied Soteriology." The Resounding Soul: Reflections on the Metaphysics and Vivacity of the Human Person. Edited by Eric Austin Lee and Samuel Kimbriel. Eugene, Oregon: Wipf&Stock, 2015.
Eikelboom, Lexi. "Strife or Rhythm? Martin Heidegger and Giorgio Agamben on the Origin of Art." Primerjalna književnost (Comparative Literature) 38(1) 2015: 209-220.
Eikelboom, Lexi. "Erich Przywara and Giorgio Agamben: Rhythm as a Space for Dialogue between Catholic Metaphysics and Postmodernism." The Heythrop Journal56 (2) 2014: online: http://onlinelibrary.wiley.com/doi/10.1111/heyj.12149/abstract.
Eikelboom, Lexi. "Why Stanley Hauerwas Needs Blaise Pascal: Sin, Anthropology, and Christian Witness." Studies in Christian Ethics27 (4) 2014: 404-416.
Appointments and affiliations
2018 – Present Research Fellow, Institute for Religion and Critical Inquiry, Australian Catholic University
2015 – 2018 Postdoctoral Teaching Fellow, John Wesley Honors College, Indiana Wesleyan University
Public Engagment