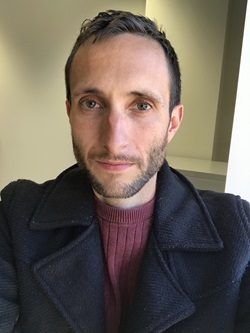 Dr Jonathan Zecher
Biblical and Early Christian Studies. Affiliate: Medieval and Early Modern Studies
jonathan.zecher@acu.edu.au
BA (St John's College, Santa Fe), MA, PhD (Dunelm)

Dr Jonathan Zecher is a theologian and historian of religion. He joins the Centre for Biblical and Early Christian Studies in the Modes of Knowing program. Most recently, he taught Greek, Latin and 'Great Books' in the Honors College at the University of Houston. He is interested in the spiritual traditions of Eastern Orthodox spirituality, ancient medicine, and identity-formation in eastern monasticism. His research project within the Modes of Knowing project will explore monastic practices and theologies of confession in dialogue with late-antique medicine.
---
Key publications
Books
The Role of Death in the Ladder of Divine Ascent and the Greek Ascetic Tradition. Oxford Early Christian Studies. Oxford: Oxford University Press, 2015.
Journal articles
"The Reception of Evagrian Psychology in the Ladder of Divine Ascent - Cassian and Nazianzen as Sources and Conversation Partners", Journal of Theological Studies, 69.2 (Fall 2018), 674-713.
"The Meaning of ΚΛΥΣΤΑΣ and the Value of a MAXAIRION: Vita Dosithei (BHG 2117)and Healthcare in Gazan Monasteries", Analecta Bollandiana 136 (2018), 43-55.
'Antony's Vision of Death? Athanasius of Alexandria, Palladius of Helenopolis, and Egyptian Mortuary Religion', Journal of Late Antiquity 7:1 (2014): 159-176.
'The Angelic Life in Desert and Ladder', Journal of Early Christian Studies 21:1 (2013): 111-136.
'Death and the Possibility of a Ladder', Studia Patristica 52. Leuven: Peeters, 2012.
'Tradition and Creativity in the Construction and Reading of the Philokalia'. In The Philokalia: Exploring the Classic Text of Orthodox Spirituality, edited by Brock Bingaman and Bradley Nassif, 122-136. Oxford: Oxford University Press, 2012.