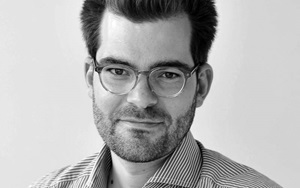 Dr David Newheiser
Religion and Theology. Affiliate: Philosophy
david.newheiser@acu.edu.au
MPhil (Oxon), PhD (Chicago)
Dr David Newheiser works in the areas of classic Christian thought and contemporary continental philosophy. He joined the Institute for Religion and Critical Inquiry in 2015. Before coming to the ACU he was a Postdoctoral Fellow at the University of Texas, Austin.
His research focuses on the relation between philosophy and Christian thought with a particular focus on Jacques Derrida, Michel Foucault, and Dionysius the Areopagite. He is also pursuing ongoing research projects on the subjects of power and biopolitics, allegorical exegesis, the limits of critique, and the history of sexuality.
David leads the ACU-funded research project "Atheism and Christianity: Moving Past Polemic." His first book, Keeping Faith in the Dark, responds to contemporary critiques of religion by developing a constructive account of hope. He has published articles on secularism, sexuality, neoliberalism, love, and the intersection of theory and art.
See also https://dnewheiser.net/
---
Key publications
Edited Collections
ed. Negative Political Theology, special issue of Modern Theology, under review.
ed. Phenomenology and the Study of Religion, special issue of Louvain Studies 39.4 (2016).
ed. The Secularization of Hope, Special issue of Political Theology 17.2 (2016).
and Eric Bugyis, eds. Desire, Faith and the Darkness of God. Notre Dame: The University of Notre Dame Press, 2015.
Foucault and the Practice of Patristics, section of Studia Patristica LXII. Ed. Markus Vinzent. Leuven: Peeters, 2013.
Journal articles
'Derrida and the Danger of Religion,' Journal of the American Academy of Religion 86.1 (2018): 42-61.
'Foucault, Gary Becker and the Critique of Neoliberalism', Theory, Culture & Society 33 no. 5 (2016): 3-21.
'Sexuality and Christian Tradition: Innovation and Fidelity, Ancient and Modern', Journal of Religious Ethics 43 no. 1 (March 2015): 122-145.
Book Chapters
'Eckhart, Derrida, and the Gift of Love', in David Newheiser and Eric Bugyis (eds), Desire, Faith and the Darkness of God, Notre Dame: The University of Notre Dame Press, 2015, 430-56.
'Eschatology and the Areopagite: Interpreting the Dionysian Hierarchies in Terms of Time', in Studia Patristica LXVIII, Leuven: Peeters, 2013, 215–21.