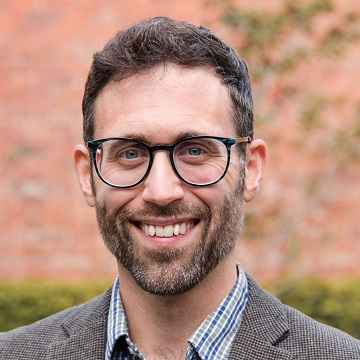 Dr Benjamin Edsall
Biblical and Early Christian Studies
BA (University of Oregon), MCS (Regent College), MSt, DPhil (Oxon)

Dr Benjamin Edsall is a Research Fellow in the Institute for Religion and Critical Inquiry. Before this Ben held an Alexander von Humboldt fellowship at HU Berlin, was a postdoctoral Research Fellow in the IRCI, and was a Departmental Lecturer in New Testament at Oxford. He received his BA in Music and Philosophy from the University of Oregon, an MCS in New Testament from Regent College (Vancouver, BC) and an MSt and DPhil from the University of Oxford.
---
Key publications
Books

Paul's Witness to Formative Early Christian Instruction. WUNT II/365. Tübingen: Mohr Siebeck, 2014.

Journal Articles

'Hermogenes the Smith in the Acts of Paul: A Note on the Reception of 2 Timothy', New Testament Studies 64.1 (2018): 108¬–121.

'(Not) Baptizing Thecla: Early Interpretive Efforts on 1 Cor 1:17'. Vigiliae Christianae 71.3 (2017): 235–260.

'Persuasion and Force in 4 Maccabees: Appropriating a Political Dialectic', Journal for the Study of Judaism 48.1 (2017): 92–112.

& Jennifer Strawbridge, 'The Songs we Used to Sing: Hymn "Traditions" and Reception in Pauline Letters', Journal for the Study of the New Testament 37.3 (2015): 290–311.

'When Cicero and St. Paul Agree: Intra-group Litigation among the Luperci and the Corinthian Believers', Journal of Theological Studies 64.1 (2013): 25–36.

'Paul's Rhetoric of Knowledge: The ΟΥΚ ΟΙΔΑΤΕ Questions in 1 Corinthians', Novum Testamentum 55.3 (2013): 252-271.