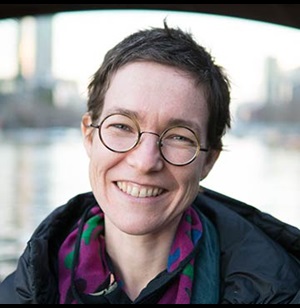 Dr Alda Balthrop-Lewis
Religion and Theology
alda.balthrop-lewis@acu.edu.au
BA (Stanford), MDiv (Chicago), MA, PhD (Princeton)
Alda Balthrop-Lewis is a Research Fellow in the Institute for Religion and Critical Inquiry. Before coming to ACU she completed a B.A. at Stanford University, a M.Div. at The University of Chicago and a Ph.D. at Princeton University in Religion, Ethics, and Politics. She has taught in the Religious Studies department at Brown University, and she has worked as a research assistant for the Peabody Award-winning public radio program On Being, produced in the United States.
Her research focuses on religious ethics and the circulation of ideas among theological, artistic, and popular idioms. Her current work, Thoreau's Religion: Nature Piety, Ascetic Practice, and Social Justice, treats Henry David Thoreau as an inheritor of traditional ascetic practices, and argues that his asceticism is politically relevant – both in his period and for contemporary environmental ethics.
Contact
T +61 3 9953 3811
W https://aldabalthroplewis.wordpress.com/
---
Key publications
Journal articles
"Prophecy, Ethical Constraints, and Unjust Silence." Journal of Religious Ethics 46, no. 1 (March 1, 2018): 157–66.
Book chapters
"Reinhold Niebuhr and the Politics of Nature." In The Oxford Handbook to Reinhold Niebuhr, edited by Robin Lovin and Joshua Mauldin. Oxford University Press, in preparation.
"Thoreau's Woodchopper, Wordsworth's Leech-Gatherer, and the Representation of 'Humble and Rustic Life.'" In Theology and Ecology Across the Disciplines: On Care for Our Common Home, edited by Celia Deane-Drummond and Rebecca Artinian-Kaiser. Bloomsbury: T&T Clark, 2018.
Public essays
Thoreau's Ferocious Critique of Philanthropy Does Not Make Him 'Selfish,'" Religion Dispatches, October 22, 2015