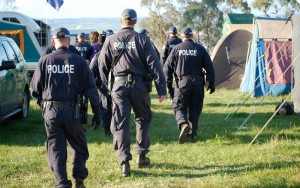 There is international emphasis on the importance of cultivating the well-being of police, but there is little research explicating the key psychosocial drivers of that well-being.
Capitalising on powerful longitudinal design, gold-standard statistics, and interdisciplinary and multi-method theory/research, this project aims to explicate critical characteristics of effective police command units, as well as the psychosocial drivers of well-being, commitment, resilience, and retention of New South Wales Police.
As well as furthering fresh futures for New South Wales Police, this project will further enrich the international research agenda.
Media Enquiries
Team Leader
Researchers
Professor Rhonda Craven, Professor Herb Marsh, Professor Alexandre Morin, Professor Margaret Vickers (UWS), Dr Michael Kennedy (UWS), Dr Philip Parker, Mr Philip Birch (UWS), Mr Peter Gallagher (NSW Police Department), Professor Felicia Huppert, Professor John Meyer (University of Western Ontario), Professor Richard M Ryan
Start Date
1 July 2014
End Date
30 June 2017
Funding Body
ARC Linkage Grant and NSW Police
---
Download Fact Sheet (PDF, 81KB)