Associate Professor David Opar
Director & Injury Program Lead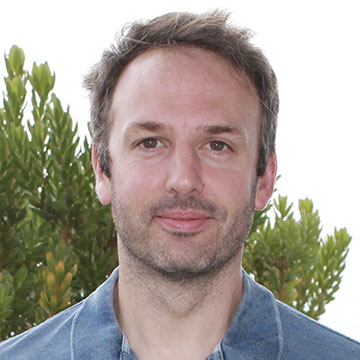 Areas of expertise: hamstring; sports injury; muscle; injury risk factors
HDR Supervisor accreditation status: Full
ORCID ID: 0000-0002-8354-6353
Phone: +613 9953 3742
Email: David.Opar@acu.edu.au
Location: ACU Melbourne Campus
Associate Professor David Opar completed a Bachelor of Applied Science (Human Movement) at RMIT University in 2008. A/Prof Opar commenced his doctoral thesis (PhD) in the area of hamstring strain injuries at the Queensland University of Technology in 2010 under the supervision of A/Prof Anthony Shield. In 2013, A/Prof Opar joined ACU as a Lecturer in the Discipline of Exercise Science in the School of Behavioural and Health Sciences. Currently, A/Prof Opar is the Director of the Sports Performance, Recovery, Injury and New Technologies (SPRINT) Research Centre. In addition, A/Prof Opar is also the Injury Research Program Lead for SPRINT.
The Injury Research Program in SPRINT is a world leader in hamstring injury research, conducting projects that cover a number of disciplines in the field of exercise science. These projects encompass lab-based research all the way through to applied and field-based work. A/Prof Opar and his team are in close consultation with professional sporting codes both nationally and internationally to deliver evidence-based prevention and treatment strategies for their athlete group. From his research, A/Prof Opar also co-invented the NordBord, a field measure of eccentric hamstring strength that is now used by sporting teams across the world.
---
Select publications
Hamstring injury research
Opar DA, Williams MD, Shield AJ. Hamstring strain injuries: factors that lead to injury and re-injury. Sports Med. 2012;42(3):209-26. DOI: 10.2165/11594800-000000000-00000.
Opar DA, Piatkowski T, Williams MD, Shield AJ. A novel device using the Nordic hamstring exercise to assess eccentric knee flexor strength: a reliability and retrospective injury study. J Orthop Sports Phys Ther. 2013;43(9):636-40. DOI: 10.2519/jospt.2013.4837.
Opar DA, Williams MD, Timmins RG, Hickey J, Duhig SJ, Shield AJ. Eccentric hamstring strength and hamstring injury risk in Australian footballers. Med Sci Sports Exerc. 2015;47(4):857-65. DOI: 10.1249/MSS.0000000000000465.
Timmins RG, Bourne MN, Shield AJ, Williams MD, Lorenzen C, Opar DA. Short biceps femoris fascicles and eccentric knee flexor weakness increase the risk of hamstring injury in elite football (soccer): a prospective cohort study. Br J Sports Med. 2016;50(24):1524-35. DOI: 10.1136/bjsports-2015-095362.
Ruddy JD, Shield AJ, Maniar N, Williams MD, Duhig S, Timmins RG, Opar DA. Predictive modelling of hamstring strain injuries in elite Australian Footballers. Med Sci Sports Exerc. 2018;50(5):906-14. DOI: 10.1249/MSS.0000000000001527.
Presland JD, Timmins RG, Bourne MN, Williams MD, Opar DA. The effect of Nordic hamstring exercise training volume on biceps femoris long head architectural adaptation. Scand J Med Sci Sports. 2018;28(7):1775-83. DOI: 10.1111/sms.13085.
Bourne MN, Timmins RG, Opar DA, Pizzari T, Ruddy JD, Sims C, et al. An evidence-based framework for strengthening exercises to prevent hamstring injury. Sports Med. 2018;48(2):251-67. DOI: 10.1007/s40279-017-0796-x.
Opar DA, Timmins RG, Behan FP, Hickey JT, van Dyk N, Price K, Maniar N. Is pre-season eccentric strength testing during the Nordic hamstring exercise associated with future hamstring strain injury? A systematic review and meta-analysis. Sports Med. 2021. DOI: 10.1007/s40279-021-01474-1.
Projects
Select research funding
Hamstring Injury (HAMIR) Index: A framework for injury mitigation strategies through innovative imaging, biomechanics, and data analytics. 2021 – 2025. US$4 Million.
The influence of hamstring function on ACL loading in male and female athletes. Australian Institute of Sport High Performance Sport Research Fund. 2015. $16,000.
The adaptability of hamstring muscle architecture and implications for strain injury. Qatar National Research Fund. 2016-2020. US$696,193.
Statistical modelling of injury in elite sport. Faculty of Health Sciences Partnership Grant. 2017. $63,000.
Assessing hamstring function throughout rehabilitation from anterior cruciate ligament reconstructive surgery: association with age and gender. ACU Early Career Researcher Scheme. 2017-2018. $49,898.
Accolades and awards
Academic awards
RMIT Institute Award (2008)
Sports Medicine Australia Conference – Best New Investigator Award (2013)
Sports Medicine Australia Conference – Best Paper in Clinical Sports Medicine (2014)
Sports Medicine Australia ASICS Medal Winner (co-author) – Best Paper at Sports Medicine Australia Conference (2015)
Sports Medicine Australia ASICS Medal Winner (co-author) – Best Paper at Sports Medicine Australia Conference (2017)
Appointments and affiliations
Academic appointments
Associated Lecturer, Division of Exercise Science, RMIT University, 2009
Lecturer, School of Behavioural and Health Sciences, Australian Catholic University, 2013-2017
Associate Professor, School of Behavioural and Health Sciences, Australian Catholic University, 2018-current
Director, Sports Performance, Recovery, Injury and New Technologies (SPRINT) Research Centre, Australian Catholic University, 2020-current
Professional memberships
Sports Medicine Australia
Editorial roles
Book editor
Prevention and Rehabilitation of Hamstring Injuries. Thorborg K, Opar DA, Shield AJ. Springer International Publishing, 2020. ISBN 978-3-030-31638-9
Journal editorial roles
Guest Editor, British Journal of Sports Medicine, 2016 & 2017
International journal review panel
Select journal reviewer
British Journal of Sports Medicine
Journal of Science and Medicine in Sport
Scandinavian Journal of Medicine and Science in Sport
Public engagement
Presentations & podcasts