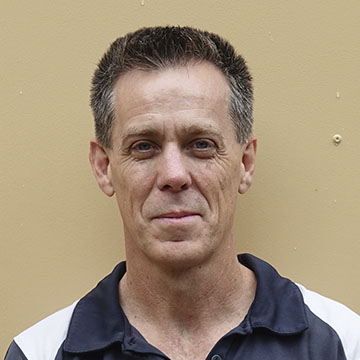 Dr Andrew Townshend
Senior Lecturer
Sports Performance, Recovery, Injury and New Technologies (SPRINT) Research Centre
Areas of expertise: distance running; pacing; interval training
HDR Supervisor accreditation status: Full
Phone: +61 7 3623 7693
Email: andrew.townshend@acu.edu.au
Location: ACU Brisbane Campus
ORCID ID: 0000-0002-6714-8304
Dr Andrew Townshend completed a Bachelor of Applied Science (Human Movement) at the Queensland University of Technology (QUT) in 2006. Dr Townshend completed his doctoral thesis (PhD) at QUT in 2010, which examined how runners self-select speed when running over hills. In 2012 he joined ACU as a lecturer in the discipline of Exercise Science in the School of Behavioural and Health Sciences. Currently, he is the Head of Discipline (Exercise Science).
Dr Townshend's research is focussed on issues of sports performance with a particular focus on distance running. While his early research investigated the way in which runners regulate their running speed outdoors, recently he has looked at the effect of gait retraining on energy cost in distance runners, individual variability in responses to interval training and changes in physiological characteristics in elite adolescent athletes across a season. He has supervised three honours' students and four PhD students to completion who all investigated contemporary issues in high performance sport.
Select publications
Accolades and awards
Australian Postgraduate Industry Award (2006)
Australian Postgraduate Award (2008)
Vice-Chancellor's Performance Award QUT (2011).
Appointments and affiliations
Appointments
Lecturer, School of Human Movement Studies, Queensland University of Technology (2011)
Lecturer, School of Behavioural and Health Sciences, Australia Catholic University, (2012 – 2017)
Senior Lecturer, School of Behavioural and Health Sciences, Australia Catholic University, (2018 – current)
Head of Discipline (Exercise Science), School of Behavioural and Health Sciences, Australia Catholic University, (2020 - current)
Professional affiliations
Exercise and Sports Science Australia – Accredited Level 2 Sports Scientist
International journal review panel
Select Journal reviewer
International Journal of Sports Physiology and Performance
Journal of Quantitative Analysis of Sports