Professor Mattias Lorentzon
Program leader
Bone Health and Fractures Research Program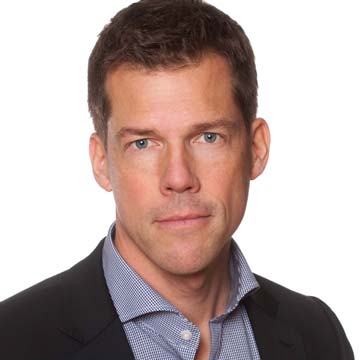 Areas of expertise: osteoporosis; fracture epidemiology; fracture prediction; high resolution peripheral computed tomography; probiotics and bone
HDR Supervisor accreditation status: Not accredited
ORCID ID: 0000-0003-0749-1431
Phone: +613 9230 8056
Email: Mattias.Lorentzon@acu.edu.au
Location: ACU Melbourne Campus
Mattias Lorentzon is a professor and consulting physician in geriatric medicine. He is Program Leader for the Bone Health and Fractures Research Program at the Australian Catholic University (ACU) in Melbourne. He also affiliated with the University of Gothenburg, the Australian Institute of Musculoskeletal Science (AIMSS) and Western Health. Prior to relocating to ACU in Melbourne, he was Chief Physician at the Osteoporosis Clinic and the head of the Sahlgrenska University Hospital Fracture Liaison Service, which investigates over 3000 patients yearly. He has been president of the Swedish Osteoporosis Society (2011-2015), director of the National Osteoporosis Research School, which hosted 55 scientific meetings between 2012- and 2018, and has participated in and led the development of diagnosis and treatment guidelines for the National Board of Health and Welfare (Socialstyrelsen) in Sweden 2009-2014. He has led or participated as investigator in several randomized trials investigating the effect of different interventions on bone density and fracture risk. He has received substantial external funding from several funding agencies, including the National Swedish Research Council (Vetenskapsrådet), since 2005. He is also a member of the FRAX research group (the University of Sheffield), led by professor John Kanis. The use of FRAX has changed clinical practice, been incorporated in most osteoporosis guidelines and is used in 163 countries around the world. The group is now developing FRAXII, an enhanced prediction tool which will incorporate additional risk factors and improve fracture risk prediction substantially. Additional research topics he has focused on include bone microstructure and fracture risk, genetics and bone, probiotic regulation of and bone metabolism. He has published in several high visibility journals including JAMA, the New England Journal of Medicine, the Lancet, Lancet Diabetes and Endocrinology and Nature and made a substantial contribution to the osteoporosis research field, with more than 180 peer-reviewed publications with over 14000 citations.
---
Select publications
Association Between Alendronate Use and Hip Fracture Risk in Older Patients Using Oral Prednisolone. Axelsson KF, Nilsson AG, Wedel H, Lundh D, Lorentzon M. JAMA. 2017 Jul 11;318(2):146-155.
Romosozumab or Alendronate for Fracture Prevention in Women with Osteoporosis. Saag KG, Petersen J, Brandi ML, Karaplis AC, Lorentzon M, Thomas T, Maddox J, Fan M, Meisner PD, Grauer A. N Engl J Med. 2017 Oct 12;377(15):1417-1427
Lactobacillus reuteri reduces bone loss in older women with low bone mineral density - a randomized, placebo-controlled, double-blind, clinical trial. Nilsson AG, Sundh D, Bäckhed F, Lorentzon M. J Intern Med. 2018. Sep;284(3):307-317.
Type 2 Diabetes Mellitus Is Associated With Better Bone Microarchitecture But Lower Bone Material Strength and Poorer Physical Function in Elderly Women: A Population-Based Study.Nilsson AG, Sundh D, Johansson L, Nilsson M, Mellström D, Rudäng R, Zoulakis M, Wallander M, Darelid A, Lorentzon M. J Bone Miner Res. 2017 May;32(5):1062-1071.
Cortical bone area predicts incident fractures independently of areal bone mineral density in older men.Ohlsson C, Sundh D, Wallerek A, Nilsson M, Karlsson M, Johansson H, Mellström, M Lorentzon. J Clin Endocrinol Metab. 2017 Feb 1;102(2):516-524.
High Impact Mechanical Loading Increases Bone Material Strength in Postmenopausal Women - a 3-Month Intervention Study.
Sundh D, Nilsson M, Zoulakis M, Pasco C, Yilmaz M, Kazakia GJ, Hellgren M, Lorentzon M. J Bone Miner Res. 2018 Jul;33(7):1242-1251
Cortical and trabecular bone microarchitecture as an independent predictor of incident fracture risk in older women and men in the Bone Microarchitecture International Consortium (BoMIC): a prospective study. Samelson EJ, Broe KE, Xu H, Yang L, Boyd S, Biver E, Szulc P, Adachi J, Amin S, Atkinson E, Berger C, Burt L, Chapurlat R, Chevalley T, Ferrari S, Goltzman D, Hanley DA, Hannan MT, Khosla S, Liu CT,Lorentzon M, Mellstrom D, Merle B, Nethander M, Rizzoli R, Sornay-Rendu E, Van Rietbergen B, Sundh D, Wong AKO, Ohlsson C, Demissie S, Kiel DP, Bouxsein ML. Lancet Diabetes Endocrinol. 2019 Jan;7(1):34-43.
Fracture risk after gastric bypass surgery-a retrospective cohort study. Axelsson KF, Werling M, Eliasson B, Szabo E, Näslund, Wedel H, Lundh D, Lorentzon M. J Bone Miner Res. 2018 Dec;33(12):2122-2131.
Bone material strength is associated with areal BMD but not with prevalent fractures in older women. Rudäng R, Zoulakis M, Sundh D, Brisby H, Diez-Perez A, Johansson L, Mellström D, Darelid A, Lorentzon M. Osteoporos Int. 2016 Apr;27(4):1585-1592.
WNT16 influences bone mineral density, cortical bone thickness, bone strength, and osteoporotic fracture risk. Zheng HF, Tobias JH, Duncan E, Evans DM, Eriksson J, Paternoster L, Yerges-Armstrong LM, Lehtimäki T, Bergström U, Kähönen M, Leo PJ, Raitakari O, Laaksonen M, Nicholson GC, Viikari J, Ladouceur M, Lyytikäinen LP, Medina-Gomez C, Rivadeneira F, Prince RL, Sievanen H, Leslie WD, Mellström D, Eisman JA, Movérare-Skrtic S, Goltzman D, Hanley DA, Jones G, St Pourcain B, Xiao Y, Timpson NJ, Smith GD, Reid IR, Ring SM, Sambrook PN, Karlsson M, Dennison EM, Kemp JP, Danoy P, Sayers A, Wilson SG, Nethander M, McCloskey E, Vandenput L, Eastell R, Liu J, Spector T, Mitchell BD, Streeten EA, Brommage R, Pettersson-Kymmer U, Brown MA, Ohlsson C, Richards JB, and Lorentzon M. PLoS Genet. 2012 Jul;8(7):e1002745.
Common genetic determinants of vitamin D insufficiency: the SUNLIGHT consortium. Wang TJ, Zhang F, Richards JB, Kestenbaum B, van Meurs JB, Berry D, Kiel DP, Streeten EA, Ohlsson C, Koller DL, Peltonen L, Cooper JD, O'Reilly PF, Houston DK, Glazer NL, Vandenput L, Peacock M, Shi J, Rivadeneira F, McCarthy MI, Anneli P, de Boer IH, Mangino M, Kato B, Smyth DJ, Booth SL, Jacques PF, Burke GL, Goodarzi M, Cheung CL, Wolf M, Rice K, Goltzman D, Hidiroglou N, Ladouceur M, Wareham NJ, Hocking LJ, Hart D, Arden NK, Cooper C, Malik S, Fraser WD, Hartikainen AL, Zhai G, Macdonald HM, Forouhi NG, Loos RJ, Reid DM, Hakim A, Dennison E, Liu Y, Power C, Stevens HE, Jaana L, Vasan RS, Soranzo N, Bojunga J, Psaty BM, Lorentzon M, Foroud T, Harris TB, Hofman A, Jansson JO, Cauley JA, Uitterlinden AG, Gibson Q, Järvelin MR, Karasik D, Siscovick DS, Econs MJ, Kritchevsky SB, Florez JC, Todd JA, Dupuis J, Hyppönen E, Spector TD. Lancet.2010 Jul 17;376(9736):180-8. IF 53.
Accolades and awards
ASBMR/ECTS clinical debate Golden Femur Award, Rome, 2016.
Eric K. Fernström Prize for highly gifted and successful young researchers, Lund, Sweden, 2014.
Appointments and affiliations
The University of Gothenburg, Gothenburg, Sweden
The Sahlgrenska University Hospital, Mölndal, Sweden.
University of Melbourne (Honorary Position)
Australian Institute for Musculoskeletal Science (Honorary Position)
International journal review panel
The New England Journal of Medicine, Annals of Internal Medicine, Nature Review Endocrinology, The Journal of Bone and Mineral Research, Osteoporosis International, The Journal of Clinical Endocrinology and Metabolism, Bone, Calcified Tissue International.
Grant agency review panels
Arthritis Research UK, Swedish Society for Medical Research (SSMF)
Public engagement