Master of Professional Accounting
Course information for - 2022 entry
Offered at 2 locations
Study mode

Attendance

Duration

2 years full-time or equivalent part-time

Fees (first year)*

$28000 Fee-paying

Start dates

Semester 1 - February , Semester 2 - Not on offer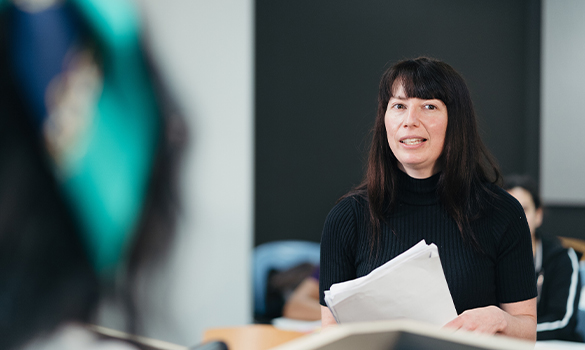 Open the door to work in management roles and build a career in professional accounting. Artificial intelligence, machine learning and emerging technologies are creating a new era in accounting and finance, so now is the perfect time to change your focus and qualify as a professional accountant.
With us you will graduate with a Microsoft certification in Excel and will learn the latest business issues and integrate theoretical and technical knowledge of financial and management accounting, auditing, finance, economics, quantitative methods, information systems, business law and taxation law. You will also go beyond the numbers and understand how to think outside the box to develop skills in areas including literacy and writing, quantitative data and statistics, and critical thinking and complex information processing. All our units are embedded with the United Nations sustainable goals. Plus you'll develop your soft skills in areas such as advanced communication and negotiation, empathy, continuous learning, management, adaptably, and technological skills including basic to advanced IT skills, and data analysis.
If you are a current professional with a completed bachelor's degree looking to change or diversify your career with an accounting qualification, this is an ideal course for you.
Professional recognition
Upon graduation from the master's program, you will have met the minimum requirements for entry into CPA Australia, Chartered Accountants Australia and New Zealand, and the Institute of Public Accountants.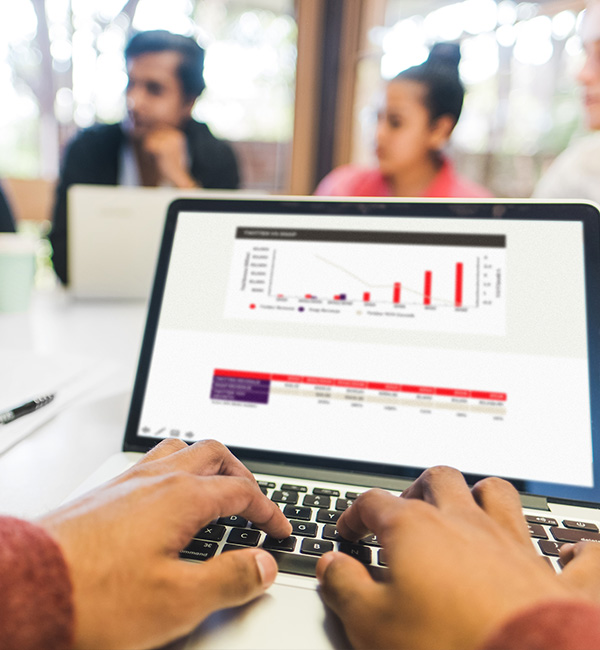 Careers
Our graduates have pursued careers in:
financial accounting
management accounting
taxation
auditing
public sector accounting
investment analysis
stockbroking
business analysis
Course details
Course structure
To complete the Master of Professional Accounting, a student must complete 160 credit points (cp).
AQF framework
Masters (Coursework) - AQF Level 9
Exit Points
A student who has completed the requirements prescribed for the Graduate Certificate in Professional Accounting or Graduate Diploma in Professional Accounting may exit from the course with the relevant award.
Entry requirements
An applicant must also comply with the Admission to Coursework Programs Policy.
To be eligible for admission to the course, an applicant must have completed the following prerequisites:
Equivalent of an Australian bachelor's degree in any discipline (the equivalent of an Australian bachelor's degree in a related discipline will be eligible for up to four units credit); OR
A Graduate Certificate in a related discipline.
International applicants need to meet the English Language Proficiency requirements as defined in the Admissions Rules.
Disclaimer: The course entry requirements above are for 2022 Admission.
Fees
Course costs
Average first year fee*
$28000 Fee-paying
All costs are calculated using current rates and are based on a full-time study load of 40 credit points (normally 4 units) per semester.
A student's annual fee may vary in accordance with:
the number of units studied per semester;
the choice of major or specialisation; and
elective units.
The University reviews fees annually.
Payment options
You should be able to concentrate on getting good marks instead of worrying about how you'll pay your fees. We have a number of options that can help you ease the financial burden, including government assistance, scholarships and income support.
Scholarships
You could be eligible for one of the hundreds of scholarships we award each year to help students from across the university with the cost of studying, accommodation or overseas study opportunities. Some of our scholarships are awarded on the basis of merit, but these aren't just for the academically gifted; ACU also recognises excellence in community engagement and leadership. We also offer a range of scholarships for those who may be struggling financially or who have faced other barriers to accessing education.
Staff Profile
Associate Professor Dr Pandula Gamage
Deputy Head of School, Peter Faber Business School
Associate Professor Dr Gamage completed his PhD at La Trobe University, Master of Commerce degree (Accounting) at the University of Melbourne and the Graduate Certificate in Tertiary Education at Victoria University. Since commencing at ACU, Dr Gamage has provided and continues to provide productive and sustained leadership in a range of areas. He has taught extensively in international programs including China, Singapore, Malaysia and Vietnam. Dr Gamage also engages in high-impact research publishing in prestigious journals and received research grants linked with national professional accounting and finance associations. Prior to commencing his academic career, Dr Gamage held managerial roles in the industry. He is also a member of the Institute of Chartered Accountants Australia and New Zealand.
Dr Wendy James
Associate Professor, Peter Faber Business School
Associate Professor Dr Wendy James is a fully Certified Management Accountant (CMA) as well as a Certified Practicing Accountant (CPA) and a Chartered Accountant (CA). Dr James was the National Head of the Accounting Discipline at the Australian Catholic University (ACU) and has been at a number of universities including Charles Darwin University (CDU) and before that Torrens University Australia (TUA), part of the international Laureate group of universities. Dr James has also spent time with the University of Adelaide and the University of South Australia where she was a senior lecturer with Open Universities Australia.
Testimonial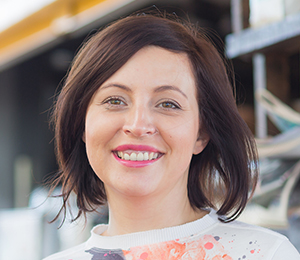 "When you have travelled the world and gained enough work experience, you feel you need to back it up with something substantial. ACU met the criteria I had in mind for a university - a globally recognised qualification, a culturally diverse experience, and also cost effective."
Mariola
Professional Accounting student