Master of Professional Psychology
Course information for - 2023 entry
Offered at 1 locations
Study mode

Attendance

Duration

1 year full-time or equivalent part-time

CRICOS Code

085312C

IELTS

7.0 overall score (with a minimum score of 7.0 in all bands)

Fees (first year)*

$29328

Start dates

February 2023, February 2024, February 2025
International applications close 30 September 2022.
Applications for 2023 domestic entry into the Master of Professional Psychology will close on 30 November 2022.
The Master of Professional Psychology (MProfPsych) is a fifth-year program in psychology, open to graduates of an APAC accredited fourth-year psychology program.
The MProfPsych program is designed to provide graduates in psychology with an additional year of full-time education in the professional practice of psychology. This year prepares graduates for a final year of supervised practice prior to general registration as a Psychologist.
The MProfPsych program provides students with an opportunity to learn and demonstrate their knowledge and skills in the 8 core capabilities and attributes as required to practise psychology. This program includes a simulated practicum unit as well as an external placement which enables students to translate their theoretical knowledge to professional and simulated environments to enhance their skill development.
This program offers students the '5 + 1' model to register as a Provisional Psychologist through this supervised practice pathway.
ACU strongly encourages students to be fully vaccinated. With our industry and community placement partners requiring vaccination, and with public health orders regularly changing - students can avoid interruption to their studies, placement and graduation requirements by becoming fully vaccinated.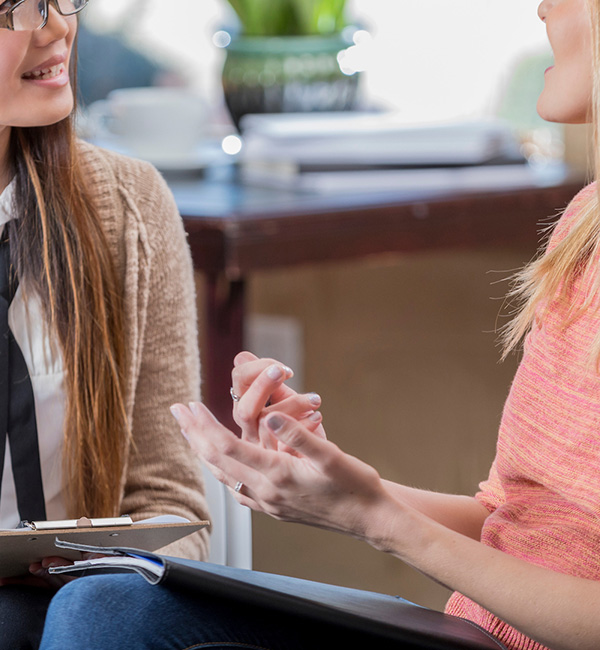 Professional recognition
This course is currently accredited by the Australian Psychology Accreditation Council (APAC)
Please note that a minimum six-year sequence of education and training in psychology is required for an individual to become eligible for general registration as a psychologist in Australia.
Course details
Course structure
To complete the Master of Professional Psychology, a student must complete 80 credit points (cp).
Sample program map
| Year - Study period | Unit 1 | Unit 2 | Unit 3 | Unit 4 | Unit 5 |
| --- | --- | --- | --- | --- | --- |
| Year 1 - Semester 1 | PSYC621 Professional Practice in Psychology | PSYC630 Psychological Assessment data-versionlabel=3 > | PSYC638 Therapeutic Skills | PSYC622 Practicum Skills data-versionlabel=3 > | |
| Year 1 - Semester 2 | PSYC623 Psychopathology | PSYC624 Evidence-Based Practice for Psychologists | PSYC625 Professional Placement | PSYC626 Research Capstone Experience | |
This is a sample program only and units will vary depending on your campus and mode of study. Please refer to the handbook for the prerequisite units and the current listing.
AQF framework
Masters (Coursework) - AQF Level 9
Entry requirements
International applicants
To be eligible for admission to the course, an applicant must have completed the following prerequisites:
a Bachelor degree with Honours in an accredited Psychology course with a minimum of Honours IIB completed in the last 10 years;
OR
a Bachelor degree with accredited 4th-year equivalent major study in Psychology (with performance deemed of the same level as Honours IIB) completed in the last 10 years;
AND
demonstrated suitability to undertake the course as evidenced by satisfactory:
academic referee report;
professional referee report; AND
for short-listed candidates, interview with the selection committee.
AND
be eligible for provisional registration as a psychologist with the Psychology Board of Australia.
If the Bachelor degree was completed outside of Australia, applicants must seek an 'Assessment of Overseas Qualifications' from the Australian Psychological Society (APS) to confirm that it is equivalent to an Australian Psychology Accreditation Council (APAC) accredited three-year sequence in psychology. Evidence of this must be submitted with the application.
Applicants must also comply with the Admission to Coursework Programs Policy and require an academic IELTS minimum overall score of 7.0 (with a minimum score of 7.0 in all bands), or an equivalent acceptable test score as outlined in the Admission to Coursework Programs Policy (Schedule 3).
Entry is on a competitive basis. All applicants are ranked in October the year prior to admission before being considered for an offer in early December.
English language requirements
Applicants require an academic IELTS minimum overall score of 7.0 (with a minimum score of 7.0 in all bands), or an equivalent acceptable test score as outlined in the Admission to Coursework Programs Policy (Schedule 3).
Pathways
Further study
Graduates may be eligible to progress to other psychology higher degree programs.
Fees
Course costs
Unit fee: $3666
Average first year fee: $29328
Estimate total cost: $29328
The Tuition fees quoted above are for commencing students in the current year who undertake a normal full-time load. The Unit Fee is based on a 10cp unit. Fees are reviewed annually.
Tuition fees for continuing students may increase by up to 3 percent each year for the minimum duration of the course as provided on your electronic Confirmation of Enrolment (eCOE). Students who continue to study beyond the minimum duration will have the relevant annual commencing rate applied to their fees for subsequent study periods.
Payment options
You should be able to concentrate on getting good marks instead of worrying about how you'll pay your fees. We have a number of options that can help you ease the financial burden, including government assistance, scholarships and income support.
Scholarships
You could be eligible for one of the hundreds of scholarships we award each year to help students from across the university with the cost of studying, accommodation or overseas study opportunities. Some of our scholarships are awarded on the basis of merit, but these aren't just for the academically gifted; ACU also recognises excellence in community engagement and leadership. We also offer a range of scholarships for those who may be struggling financially or who have faced other barriers to accessing education.
How to apply
Deferment
No deferment available.
Students with a Student Visa will need to complete the program in minimum duration, study at least one subject on-campus each semester and must not undertake more than 33% of the program online.