Bachelor of Visual Arts and Design
Course information for - 2022 entry
Offered at 2 locations
Study mode

Attendance

Duration

3 years full-time or equivalent part-time

VTAC code

1200212011

ATAR

58.50 for Melbourne

Fees (first year)*

$10494 CSP

Start dates

Semester 1 - February , Semester 2 - To be advised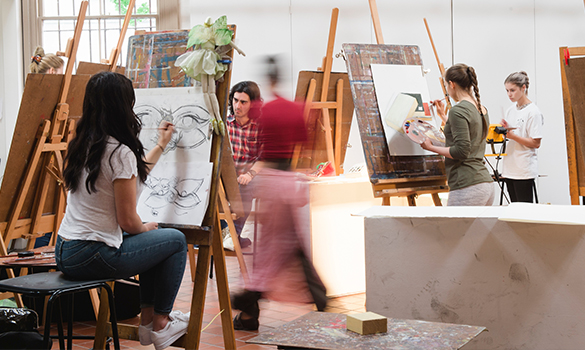 The Bachelor of Visual Arts and Design degree provides an exciting mix of:
studio-based art
graphic design
art and design history and theory
practical and professional experience with exhibitions in art galleries.
You will explore the relationships between two-dimensional media areas such as drawing, painting, printmaking and photography, and three and four-dimensional areas such as sculpture, video production and object design, as well as graphic design leading to webpage design and animation.
Students can specialise in one of these areas in the third year of the course plus there are opportunities for an internship and acquisition of relevant business skills.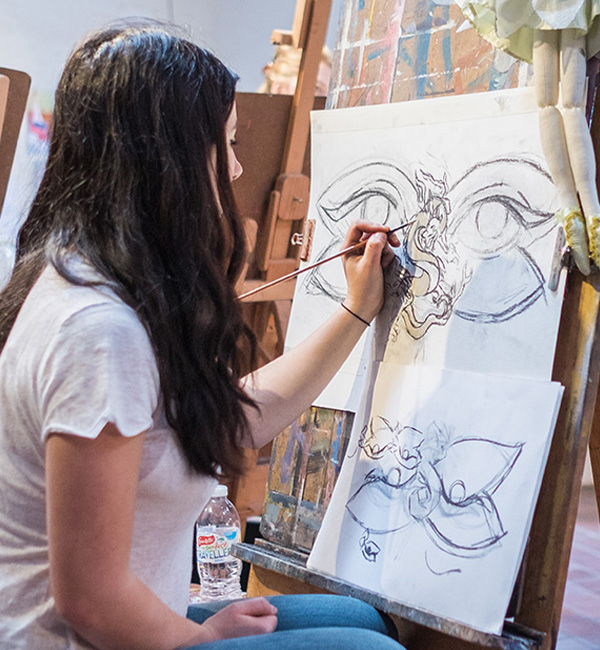 Volunteer experience
Graduates of this course must have completed at a satisfactory level of performance, a three week (or equivalent) internship at a selected workplace or community organisation.
Professional recognition
Graduates of this course may be eligible for membership of the following professional bodies:
Australian Graphic Design Association (AGDA)
Australian Print Council
Australian Net Art and Technology (ANET)
Australian Sculptors Association
Craft Australia
International Council of Museums (ICOM)
International Association of Art (UNESCO) (only available to NAVA members)
National Association for the Visual Arts (NAVA)
Potters Society
Victorian Artists Society (VAS)
Victorian Ceramic Group.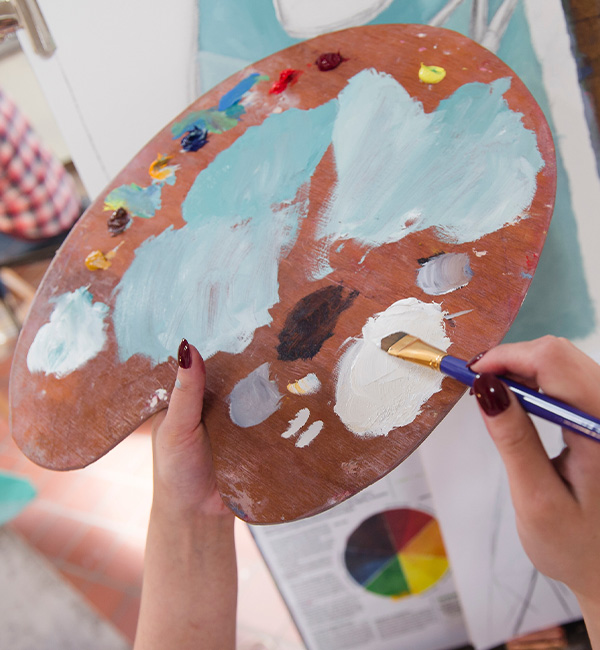 Careers
Our graduates have pursued careers in:
advertising
art therapy
ceramics
curation
teaching design
graphic design
illustration
museum management
painting
photography
print and electronic media
printmaking
research
sculpture
Course details
Course structure
To complete the Bachelor of Visual Arts and Design, a student must complete 240 credit points (cp).
AQF framework
Bachelor - AQF Level 7
Entry requirements
View transparency admission information
Applicants with work and life experience
You'll need to meet the minimum entry requirements and subject prerequisites for your chosen course.
If you have no formal education qualifications you may be eligible for a selection rank based on your work, life or service experience.
If you've been in paid employment, relevant to the course you're applying for, for a minimum of six months full-time (or equivalent), this work may be assessed for your selection rank.
If you're 21 years or older you can sit the Special Tertiary Admissions Test (STAT) through your local TAC.
You can apply for an ACU bridging course. Our bridging courses allow you to transition back into studying and can give you a head start on the relevant undergraduate degree.
If you have served in the defence force, your rank and time in service may contribute to your selection rank.
English language requirements
Overall score of 6.0. Individual score of 6.0 in writing and speaking, and 5.5 in listening and reading.
Adjustment factors
If you're currently completing Year 12 you may be eligible for adjustment factors that can boost your rank and help you get into your desired course.
Adjustment factors may be applied to your TAC application if you study particular subjects, attend schools geographically close to our campuses or in certain regional areas, apply as an elite athlete or performer or meet certain other criteria.
Pathways
Pathways into course for current or recent Year 12 students
Admission Schemes
Adjustment Factors which may improve your Selection Rank
Articulation from another course
Work and Life Experience
If you have a Selection Rank but it's not enough for this course
Fees
Course costs
Average first year fee*
$10494 CSP
All costs are calculated using current rates and are based on a full-time study load of 40 credit points (normally 4 units) per semester.
A student's annual fee may vary in accordance with:
the number of units studied per semester;
the choice of major or specialisation; and
elective units.
The University reviews fees annually.
Payment options
You should be able to concentrate on getting good marks instead of worrying about how you'll pay your fees. We have a number of options that can help you ease the financial burden, including government assistance, scholarships and income support.
Scholarships
You could be eligible for one of the hundreds of scholarships we award each year to help students from across the university with the cost of studying, accommodation or overseas study opportunities. Some of our scholarships are awarded on the basis of merit, but these aren't just for the academically gifted; ACU also recognises excellence in community engagement and leadership. We also offer a range of scholarships for those who may be struggling financially or who have faced other barriers to accessing education.
How to apply
Domestic applicants