Bachelor of Physiotherapy
Course information for - 2024 entry
Offered at 3 locations
Duration

4 years full-time

VTAC code

1200110231

ATAR

86.90 for Ballarat

Fees (first year)*

$9866 CSP

Start dates

Semester 1 intake: Beginning February 2024

Applications open August 2023

Midyear (Semester 2) intake: to be advised
The Bachelor of Physiotherapy is for those who want to prevent injury and disability in others as well as rehabilitate those already injured. You will learn how to identify, assess and treat a range of conditions.
As a graduate, you will have developed skills to work with everyone from children to the elderly, as well as deal with gender-specific issues.
This physiotherapy course also offers students clinical placements during which they will be supervised by a clinical educator. During each placement students will develop and integrate knowledge, skills and professional behaviours in accordance with the requirements of the Australian Physiotherapy Council.
High achieving Bachelor of Physiotherapy students can undertake honours in the third and fourth years, provided they meet admission requirements.
ACU strongly encourages students to be fully vaccinated. With our industry and community placement partners requiring vaccination, and with public health orders regularly changing - students can avoid interruption to their studies, placement and graduation requirements by becoming fully vaccinated.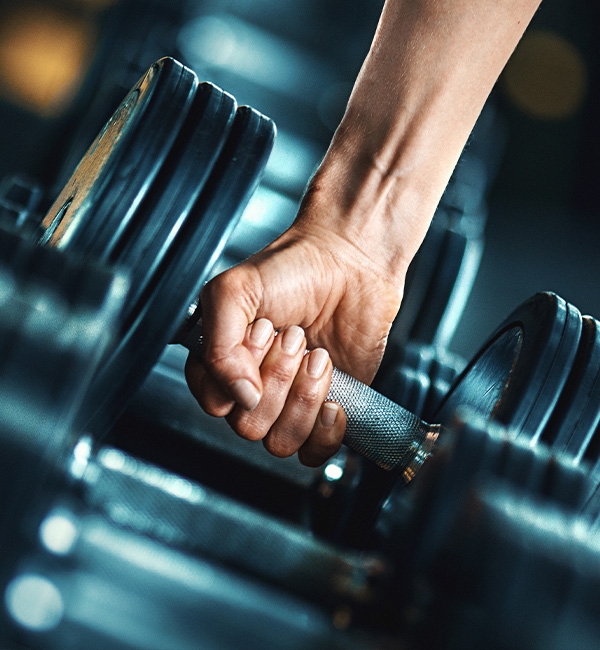 Professional experience
Students will undertake clinical placements in which they will be supervised by a clinical educator. Clinical placements allow students to use their knowledge of practical skills and apply them to the everyday needs of individuals in hospitals, private practice, aged care facilities and rehabilitation units.
As part of your course, you will be placed in a range of organisations to integrate the theory you learn with practical workplace experiences (placements). As part of your enrolment, you must complete the Faculty of Health Sciences pre-placement requirements. To ensure you meet these requirements you need to start as soon as possible. Visit ACU's Work Integrated Learning (WIL) website to view your Pre-Placement Requirements checklist.
Work placement
You will undertake industry placements starting in your first year. Our Physiotherapy Practice units are designed to help you contextualise theoretical knowledge through clinical practice.
Year 1: Observation days (approx 30 hrs) conducted over 2-3 days in Semester 2.
Year 4: Students have 5 clinical placement blocks of 5 weeks duration (125 days) over the whole year.
ACU has strong industry ties with hospitals for placements and significant stakeholder engagement with many health partners. We endeavour to place students in a variety of locations to give you experience in different settings. You may indicate your preferences regarding where you want to do your placements, but this cannot be guaranteed.
Professional recognition
Eligible graduates can apply for registration with the Australian Health Practitioner Regulation Agency (AHPRA). To obtain further information relating to Registration Standards for Physiotherapy visit the AHPRA website.
Graduates will also be eligible for membership of the Australian Physiotherapy Association.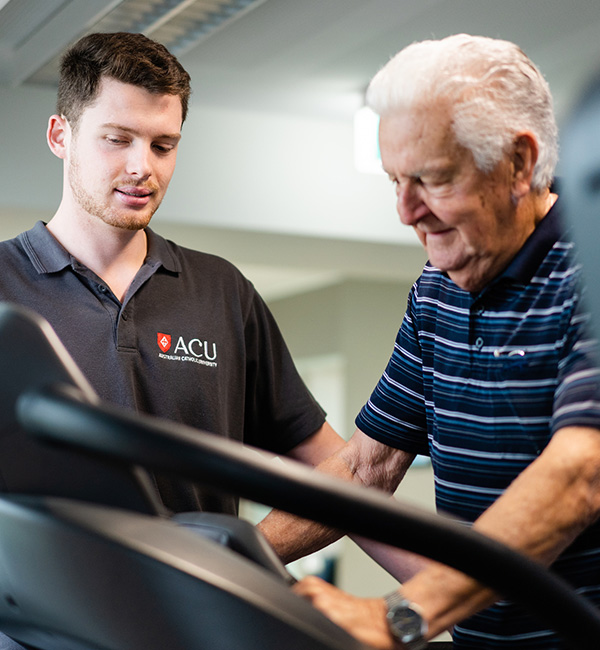 Careers
Our graduates have careers in:
rehabilitation
paediatrics
women's health
sports physiotherapy
cardiorespiratory
orthopaedics
gerontology and ergonomics
hospitals and rehabilitation units
community health centres
private practice
research
educational, government and industrial institutions
Course details
AQF framework
Bachelor - AQF Level 7
Exit Points
A student who has successfully completed 230cp from units, and 10cp of Core Curriculum units may exit from the course with following qualification:
Bachelor of Allied Health
Additional course information
Classes
Class sizes: You can expect between 75 – 120 students in your lectures, with around 25 in your practical and tutorial classes. For practical classes the staff: student ratio is approximately 1:12. In 2021 we welcomed 51 new students to our Ballarat campus, 105 to our Brisbane campus, and 103 to our North Sydney campus.
Contact hours:
Year 1: Approximately 16 hours a week face-to-face.
Years 2/3: Approximately 20 hours a week face-to-face.
Year 4: Two weeks intensive study units (35 hours/week); 6 x 5-weeks full-time clinical placements off-site (35 hours/week)
We understand the need for flexibility when it comes to your studies. Lectures and tutorials are delivered face to face (COVID-permitting). Lectures will provide you with an opportunity to engage with the lecturer and the occasional guest lecturer who provide specialist insights into the course content. Tutorials are where critical exploration of key concepts and development of attributes takes place through activities including group work, debate, simulations and role play.
Lectures and many tutorials are recorded and are made available online for students who cannot attend in person. However, due to the lack of interactivity, recordings clearly do not provide the learning experience that face-to-face provides, however, post-COVID face-to-face lectures/tutorials may not always be possible.
Sample assessments
Online quizzes, written reflective journals, oral presentations, posters, written examinations, and written assignments.
PHTY102 Foundations of Physiotherapy Practice 1:
• Assessment Task 1: Scope of physiotherapy practice (hurdle task)
Requires students to undertake and present information from an interview with a practising physiotherapist. Group task: 15 mins
• Assessment Task 2: Mid-semester practical examination (20 per cent)
Requires students to demonstrate competency in professional behaviour, communication skills and the safe and effective implementation of manual handling skills. 15 mins
• Assessment Task 3: End-semester practical examination (30 per cent)
Requires students to demonstrate competency in professional behaviour, communications skills, and safe and effective implementation of passive movements and massage techniques. 15 mins
• Assessment Task 4: End-semester written examination
Requires students to demonstrate their acquisition and understanding of content from across the semester and application to clinically relevant case scenarios. 2 hours
Student registration
All students enrolled in an approved physiotherapy program must be registered with the Physiotherapy Board of Australia. The University will pass students details to the Physiotherapy Board of Australia. No fees are required for student registration. To obtain further information visit the Physiotherapy Board of Australia website.
Before you can begin placements for this course, you must meet mandatory State or Territory legal and industry policy requirements. Comprehensive information about these requirements and the submission process of relevant documentation can be found here www.wil.acu.edu.au
Overseas study available
Each year ACU's Faculty of Health Sciences offers a number of destinations around the world where you can undertake a community engagement unit or clinical placement/professional practice abroad as part of your studies. These activities are facilitated through our ACU overseas partners. Most of these experiences are offered to students enrolled in their third or final year of study at ACU.
You can also choose to study health sciences units at ACU's Rome Campus over the June – July or December – January breaks.
Some academic units, such as UNCC300: Justice and Change in a Global World, HLSC220: Health Care Ethics and PHTY400: Preparation for Physiotherapy Practice, will provide you with the opportunity to study overseas. In addition, the opportunity to undertake clinical placements overseas is possible. Currently the overseas clinical placements that are offered include: • Chile (Pontificia Universidad Catolica) • Denmark (VIA University) • Timor Leste (Dili General Hospital) • Vietnam (GGC Volunteers) •Vanuatu (Santo & Port Vila)
Note: overseas study opportunities are subject to program availability and to public health restrictions in place at the planned time of travel.
To find out more, visit: www.acu.edu.au/study-at-acu/study-overseas/study-tours-and-short-programs/study-health-sciences-overseas/
Entry requirements
To be eligible for admission to the Bachelor of Physiotherapy course, an applicant must have completed the following prerequisites at year 12 level, or equivalent:
| State | Prerequisites |
| --- | --- |
| New South Wales | English Standard, English as an Additional Language or Dialect (Band 4 for all), plus: at least one of Biology, or Chemistry or Physics (Band 2 for all) |
| Queensland | English (Units 3 & 4, C); one of Biology, Chemistry or Physics (Units 3 & 4, C) |
| Victoria | Units 3 and 4 - a study score of 30 in English (EAL) or 25 in any other English, and a study score of 25 in one of Biology, Chemistry or Physics. |
An applicant must also comply with the Admission to Coursework Programs Policy.
International students need to meet the English Language Proficiency requirements as defined in the Admission to Coursework Programs Policy.
Disclaimer: The course entry requirements above are for 2024 Admission. Refer to your relevant Tertiary Admission Centre website for future years' entry requirements.
View transparency admission information
Applicants with vocational education and training (VET) study
You'll need to meet the minimum entry requirements and subject prerequisites for your chosen course.
For current year 12 students
If you're a current Year 12 applicant you can be given a selection rank separate from, and in addition to, your ATAR if you've completed a competency-based and graded AQF Certificate III or above.
For non-school leavers
If you've completed, or are completing a competency-based AQF Certificate IV or AQF diploma you will be assigned a selection rank by your local Tertiary Admission Centre (TAC). This is an entry score based on your individual qualifications and achievements.
ACU has partnerships with TAFE and many private education providers. If you have completed a qualification with one of these partners or with ACU College, you may be eligible for guaranteed entry and/or credit into a related ACU degree. Please apply through your local TAC and then submit a credit application for your previous study.
Applicants with higher education study
You'll need to meet the minimum entry requirements and subject prerequisites for your chosen course.
If you have completed at least two units of AQF-recognised study at bachelor level or above, you'll be assigned a selection rank based on your study level, duration and grade point average that will be applied during the admission process.
If your previous study has equipped you with knowledge, skills or experiences that align with the learning outcomes of units in your new course you may be able to apply for recognition of prior learning and you may be able to complete your course sooner.
Applicants with work and life experience
You'll need to meet the minimum entry requirements and subject prerequisites for your chosen course.
If you have no formal education qualifications you may be eligible for a selection rank based on your work, life or service experience.
If you've been in paid employment, relevant to the course you're applying for, for a minimum of six months full-time (or equivalent), this work may be assessed for your selection rank.
If you're 21 years or older you can sit the Special Tertiary Admissions Test (STAT) through your local TAC.
You can apply for an ACU bridging course. Our bridging courses allow you to transition back into studying and can give you a head start on the relevant undergraduate degree.
If you have served in the defence force, your rank and time in service may contribute to your selection rank.
English language requirements
Applicants require an academic IELTS minimum overall score of 7.0 (with a minimum score of 7.0 in all bands), or an equivalent acceptable test score as outlined in the Admission to Coursework Programs Policy (see English Language Proficiency).
Adjustment factors
If you're currently completing Year 12 you may be eligible for adjustment factors that can boost your rank and help you get into your desired course.
Adjustment factors may be applied to your TAC application if you study particular subjects, attend schools geographically close to our campuses or in certain regional areas, apply as an elite athlete or performer or meet certain other criteria.
Pathways
Pathways into course for current or recent Year 12 students
Students need to have completed a Year 12 science subject to be eligible to apply for entry into the B. Physiotherapy. Some Australian preparatory and bridging studies would satisfy this requirement including:
Satisfactory completion of Biology, Chemistry or Physics in the Certificate IV of Adult Tertiary Preparation;
UNILEARN – Pass in Biology, Chemistry of Physics;
TAFE Tertiary Preparation Certificates
ACU (Health Sciences) programs that have a science unit – most commonly Biology but a few have Chemistry. Students would then apply to transfer course the following year (on the basis of their GPA which is converted to an ATAR). Entry is competitive and is not guaranteed.
If you can't meet the ATAR requirement for your choice of course and you're currently completing Year 12 or finished Year 12 in the two years previously, we have entry programs to get you where you want to be.
Pathways into course for applicants with previous study and/or life experience
Are you applying to ACU as a non-school leaver?
By that we mean, you're not currently completing Year 12 and haven't completed it in the two years previously. If the answer is yes and your selection rank isn't enough to meet the requirements for your desired course you still have a number of options to help you achieve your study goals.
If you're over 21, you can sit the Special Tertiary Admissions Test (STAT), or you can complete a diploma or bridging course relevant to your desired course.
Further study
Honours
The Bachelor of Physiotherapy (Honours) program is embedded into years 3 and 4 of the Bachelor of Physiotherapy (Pass) program. To be eligible to apply for admission to the honours program, a student must have completed 160 cp from years 1 and 2 of the Bachelor of Physiotherapy pass degree, with a grade point average of at least 5.50. Meritorious students may apply to undertake honours in the third and fourth years of the course, subject to meeting the admission requirements.
Determination of students who meet the requirements to enrol in the Honours program, and will be offered a place, will be the responsibility of the undergraduate course coordinator in collaboration with the Head of School.
Honours graduates may be eligible to undertake a Master of Philosophy or Doctor of Philosophy.
ACU offers a number of postgraduate courses suitable for Bachelor of Physiotherapy graduates including:
Postgraduate programs in Rehabilitation
Postgraduate programs in Mental Health
You can find out more on postgraduate programs in Health Sciences here – https://www.acu.edu.au/about-acu/faculties-directorates-and-staff/faculty-of-health-sciences/postgraduate-study-in-health-sciences
Fees
Course costs
Average first year fee*
$9866 CSP
All costs are calculated using current rates and are based on a full-time study load of 40 credit points (normally 4 units) per semester.
A student's annual fee may vary in accordance with:
the number of units studied per semester;
the choice of major or specialisation; and
elective units.
The University reviews fees annually
Payment options
You should be able to concentrate on getting good marks instead of worrying about how you'll pay your fees. We have a number of options that can help you ease the financial burden, including government assistance, scholarships and income support.
Scholarships
You could be eligible for one of the hundreds of scholarships we award each year to help students from across the university with the cost of studying, accommodation or overseas study opportunities. Some of our scholarships are awarded on the basis of merit, but these aren't just for the academically gifted; ACU also recognises excellence in community engagement and leadership. We also offer a range of scholarships for those who may be struggling financially or who have faced other barriers to accessing education.
How to apply
Domestic applicants
Deferment
Deferment is available for one year (excludes Honours course). Find out more about deferment: Deferment Information.
Staff Profile
Associate Professor Jane Butler
Head of Physiotherapy, School of Allied Health
Associate Professor Jane Butler is the Head of Discipline Physiotherapy in the School of Allied Health, and the National Post-graduate Course Coordinator and National Physiotherapy Undergraduate Course Coordinator, based in our North Sydney campus. She has over 30 years experience in the higher education sector and has been involved with the development and implementation of curriculum into undergraduate and graduate physiotherapy programs at the University of Sydney and ACU. Associate Professor Butler has collaborated in and led learning and teaching projects and successful grant acquisitions contributing to the scholarship of learning and teaching. Through team collaboration, she was awarded an ACU Vice Chancellors Excellence in Teaching Award (2018) and a Senior Fellowship of the Higher Education Academy (SFHEA) in 2021.
Dr Judith Hough
Course Coordinator Physiotherapy, Deputy Head, School of Allied Health QLD
Dr Judith Hough is a physiotherapist researcher and academic. She works clinically as a physiotherapist consultant in the neonatal nursery at Mater Mothers Hospital and is an Honorary Senior Research Fellow, Child Health Research Centre - UQ. Clinically she provides advice on infant respiratory management to physiotherapists around the world. At ACU Dr Hough leads paediatrics and evidence-based physiotherapy practice and supervises students in the embedded honours program. Her research vision is to advance the supportive respiratory care of critically ill children and babies by using innovative bedside imaging and physiological tools such as electrical impedance tomography and lung ultrasound. Her research interests are in respiratory management of the infant and child and the use of technologies to measure lung function.
Testimonial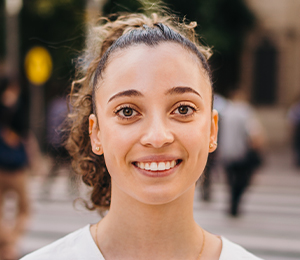 I enjoy the vast range of placement experiences that ACU offers throughout the course of the degree. As I am studying physiotherapy, placement experience is crucial to apply knowledge learnt in the classroom into clinical practice. Also, placement within the first year has helped solidify and reassure myself that I have chosen the right degree. The staff at ACU are very willing to help and have been highly involved in our learning. The staff have also been friendly and approachable and take the time to get to know their students.
Zahra
Physiotherapy student