Course information for - 2021 entry
Offered at 4 locations
Study mode

Attendance

Duration

3 years full-time or equivalent part-time

UAC code

105529

ATAR

N/A

Fees (first year)*

$10401 Commonwealth Supported

Start dates

Semester 1 - February , Semester 2 - To be advised
Through our nationally recognised degree you will learn how to improve the health, performance and participation of individuals, teams and athletes through exercise programming and delivery, athlete training, and health advice. We're connected to a huge range of sporting organisations – from the Australian Institute of Sport to the AFL, NRL, A-League clubs, Tennis Australia and America's NBA. With us you will get the best opportunities for industry placements and future employment in Australia and around the world.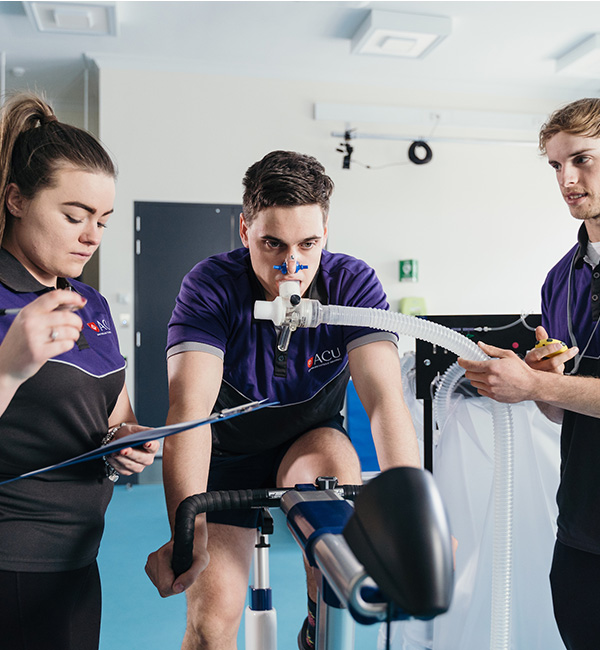 Professional experience
Bachelor of Exercise and Sports Science students must complete 40 hours of community engagement and 140 hours of appropriate professional experience (practicum), with accurate record-keeping, as part of course accreditation requirements.
Work placement
You'll have the opportunity to get real-world experience during the two units of compulsory professional experience you'll complete throughout your degree. You'll spend time in organisations integrating the theory you've learnt with practical skills, giving you a chance to reflect on possible career paths and meet the Exercise and Sports Science Australia (ESSA) requirements for Exercise Science accreditation.
Accreditation
This degree is accredited by Exercise and Sports Science Australia (ESSA) at the exercise science level. Depending on elective units chosen, graduates may be eligible to apply for Level 1 accreditation with the Australian Strength and Conditioning Association.
The Bachelor of Exercise and Sports Science offered at our Blacktown Campus is identical to the accredited program at our other campuses and accreditation is expected for Blacktown in 2023, once the first cohort is in its final year.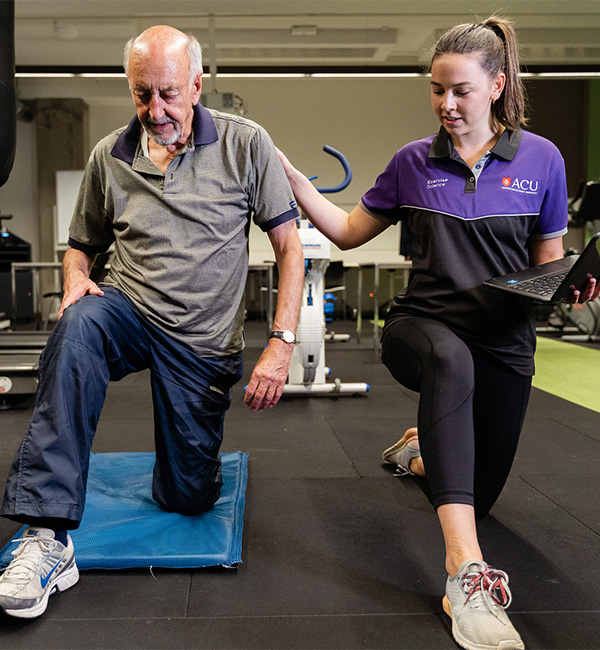 Careers
Our graduates have pursued careers in:
AFL
NRL
Super Rugby
A-league
professional sporting organisations
national sporting organisations
national institutes of sport
state institutes or academies of sport
state sporting organisations
small business in the health and fitness industry
academia
Industry partnerships
ACU works with a variety of industry partners:
Tennis Australia
Baseball Queensland
Wests Tigers Rugby League Football Club
Paddle Australia, Canoe Slalom High-Performance Team
Brisbane Roar Football Club
Queensland Reds
Norths Devils
North Melbourne Football Club
Core Advantage
Course details
Course structure
To complete the Bachelor of Exercise and Sports Science, a student must complete 240 credit points (cp).
Sample program map
| Year - Study period | Unit 1 | Unit 2 | Unit 3 | Unit 4 | Unit 5 |
| --- | --- | --- | --- | --- | --- |
| Year 1 - Semester 1 | EXSC187 Growth, Motor Development and Ageing | EXSC199 Psychology of Sport | EXSC121 Exercise and Sport Science: Starting the Journey | ANAT100 Anatomical Foundations of Exercise Science | |
| Year 1 - Semester 2 | BIOL125 Human Biology 1 | EXSC122 Research and Ethics in Exercise Science | EXSC118 Nutrition and Exercise | UNCC100 Self and Community: Exploring the Anatomy of Modern Society | |
| Year 2 - Semester 1 | EXSC224 Mechanical Bases of Exercise | EXSC222 Functional Anatomy | EXSC223 Sport, Exercise and Health in Action: Engaging with Community | EXSC225 Physiological Bases of Exercise | |
| Year 2 - Semester 2 | EXSC296 Health and Exercise Psychology | EXSC204 Exercise Prescription and Delivery | EXSC216 Resistance Training: Science and Application | EXSC230 Motor Control and Learning | |
| Year 3 - Semester 1 | EXSC398 Professional Experience | EXSC394 Exercise Prescription for Health and Wellbeing | EXSC321 Biomechanics | | |
| Year 3 - Semester 2 | UNCC300 Justice and Change in a Global World | EXSC322 Exercise Physiology: Adaptation to Exercise and the Environment | Elective | Elective | |
A blank cell indicates that there are no additional units required for that study period.
This is a sample program only and units will vary between states. Please refer to the handbook for the prerequisite units and the current listing.
AQF framework
Bachelor - AQF Level 7
Entry requirements
An applicant must also comply with the Admission to Coursework Programs Policy.
International applicants need to meet the English Language Proficiency requirements as defined in the Admission to Coursework Programs Policy.
To be eligible for admission to the course, an applicant must have completed the following prerequisites at year 12 level, or equivalent.
State
Prerequisites
NSW

Recommended studies: English (Standard) Band 3; Personal Development, Health and Physical Education (PDHPE); Mathematics (any) plus one of Biology, Chemistry or Physics.

QLD

Prerequisites: English (Units 3 & 4, C)

Recommended studies: one of General Mathematics, Mathematical Methods, Specialist Mathematics, Biology, Chemistry, Physics, Health or Physical Education (Units 3 & 4, C)

VIC

Prerequisites: Units 3 and 4: a study score of at least 30 in English (EAL) or at least 25 in English other than EAL.
Disclamer :The Course entry requirements above are for 2021 Admission. Refer to your relevant Tertiary Admission Centre website for future years' entry requirements.
Applicants with recent secondary education
Applicants with vocational education and training (VET) study
You'll need to meet the minimum entry requirements and subject prerequisites for your chosen course.
For current year 12 students
If you're a current Year 12 applicant you can be given a selection rank separate from, and in addition to, your ATAR if you've completed a competency-based and graded AQF Certificate III or above.
For non-school leavers
If you've completed, or are completing a competency-based AQF Certificate IV or AQF diploma you will be assigned a selection rank by your local Tertiary Admission Centre (TAC). This is an entry score based on your individual qualifications and achievements.
ACU has partnerships with ACU College, TAFE, and many private education providers. If you have completed a qualification with one of these partners, you may be eligible for guaranteed entry and/or credit into a related ACU degree. Please apply through your local TAC and then submit a credit application for your previous study.
Applicants with higher education study
You'll need to meet the minimum entry requirements and subject prerequisites for your chosen course.
If you have completed at least two units of AQF-recognised study at bachelor level or above, you'll be assigned a selection rank based on your study level, duration and grade point average that will be applied during the admission process.
If your previous study has equipped you with knowledge, skills or experiences that align with the learning outcomes of units in your new course you may be able to apply for recognition of prior learning and you may be able to complete your course sooner.
Applicants with work and life experience
You'll need to meet the minimum entry requirements and subject prerequisites for your chosen course.
If you have no formal education qualifications you may be eligible for a selection rank based on your work, life or service experience.
If you've been in paid employment, relevant to the course you're applying for, for a minimum of six months full-time (or equivalent), this work may be assessed for your selection rank.
If you're 21 years or older you can sit the Special Tertiary Admissions Test (STAT) through your local TAC.
You can apply for an ACU bridging course. Our bridging courses allow you to transition back into studying and can give you a head start on the relevant undergraduate degree.
If you have served in the defence force, your rank and time in service may contribute to your selection rank.
English language requirements
Applicants require an academic IELTS minimum overall score of 6.5 (with a minimum score of 6.0 in all bands), or an equivalent acceptable test score as outlined in the Admission to Coursework Programs Policy (Schedule 3).
Adjustment factors
If you're currently completing Year 12 you may be eligible for adjustment factors that can boost your rank and help you get into your desired course.
Adjustment factors may be applied to your TAC application if you study particular subjects, attend schools geographically close to our campuses or in certain regional areas, apply as an elite athlete or performer or meet certain other criteria.
Pathways
Pathways into course for current or recent Year 12 students
Admission Schemes
Adjustment Factors which may improve your Selection Rank
Work and Life Experience
If you have a Selection Rank but it's not enough for this course
Further study
An Honours year is available to meritorious students, with a grade point average of 5.5, who meet the admission requirements for the Bachelor of Exercise and Sports Science (Honours).
Graduates are eligible to apply for admission to:
postgraduate studies in Clinical Exercise Physiology courses, if seeking Exercise Physiology accreditation
postgraduate studies in High Performance Sport
further study in other allied health professions
Overseas study available
You'll have the opportunity to study the university Core Curriculum at our Rome campus. A number of units in this degree are also available to study overseas either as part of a semester-long study program (EXSC230, EXSC296, EXSC316, EXSC317), as an intensive (EXSC230), on a study tour (EXSC318) or as part of your Community Engagement (EXSC398, EXSC399). You will need to complete any required prerequisite units before you can apply.
Read more about the overseas study opportunities in this course ->
Fees
Course costs
Average first year fee*
$10401 Commonwealth Supported
All costs are calculated using current rates and are based on a full-time study load of 40 credit points (normally 4 units) per semester.
A student's annual fee may vary in accordance with:
the number of units studied per semester;
the choice of major or specialisation; and
elective units.
The University reviews fees annually.
Payment options
You should be able to concentrate on getting good marks instead of worrying about how you'll pay your fees. We have a number of options that can help you ease the financial burden, including government assistance, scholarships and income support.
Scholarships
You could be eligible for one of the hundreds of scholarships we award each year to help students from across the university with the cost of studying, accommodation or overseas study opportunities. Some of our scholarships are awarded on the basis of merit, but these aren't just for the academically gifted; ACU also recognises excellence in community engagement and leadership. We also offer a range of scholarships for those who may be struggling financially or who have faced other barriers to accessing education.
How to apply
Domestic applicants
If you are a Year 12 student you must apply through VTAC, UAC or QTAC. Unfortunately, a Direct application cannot be considered.
You can apply Direct to ACU if you are not a recent school leaver and have not already applied through VTAC, UAC or QTAC.
Staff Profile
Shona Halson
Associate Professor in the School of Behavioural and Health Science
Associate Professor Halson has been a mainstay of Australia's high-performance sport network. She was the Head Recovery Physiologist at the Australian Institute of Sport from 2002 to 2018 and has been a part of three Olympic campaigns with the national team. Associate Professor Halson was named as one of Exercise and Sport Science Australia's three Female Leaders in Exercise and Sports Science on International Women's Day 2019. Her research focuses on recovery, fatigue and sleep and she has been a trusted advisor to countless elite coaches and athletes.
Testimonial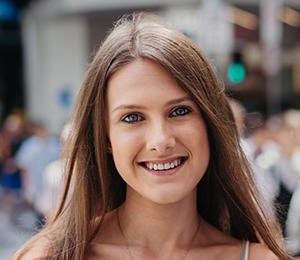 "I chose to study exercise and sports science because I aspire to help people become the healthiest and best version of themselves. I hope to spread the knowledge of exercise physiology on a worldwide scale, particularly to countries not as advantaged as Australia."
Isabelle
Exercise and sports science student