Master of Teaching (Secondary)
Course information for - 2024 entry
Offered at 4 locations
Duration

2 years full-time or 3.5 years part-time. 18 months full-time in accelerated mode.

Fees (first year)*

$4440 CSP

Start dates

Semester 1 intake: Beginning February 2024

Applications open August 2023

Midyear (Semester 2) intake: Beginning July 2024

Applications open April 2024
Entry to this course is governed by the Admission to Coursework Programs Policy. The selection of course entrants is based on academic merit and satisfaction of non-academic capabilities for entry to initial teacher education. In accordance with the mission of ACU, the Faculty of Education and Arts is committed to providing access to education for a diversity of students. ACU provides a range of access and equity schemes which consider additional or alternative factors in assessing applicants, including applicants of Aboriginal or Torres Strait Islander descent.
An accelerated option to complete this degree in 18 months is available at some campuses.
Overview
Transform your work and life experience into a teaching career. Graduate ready to design and implement engaging and flexible learning experiences to inspire and positively influence young people. This is a graduate entry, initial teacher education course for those who want to teach in secondary schools. Whether you are looking for a complete career change or are a recent graduate, your undergraduate degree will form the foundations for your specialist teaching areas in this course. This course will prepare you to teach in one or two specialist teaching areas, depending on your undergraduate degree and campus of study. Learn the craft of teaching from highly experienced mentor teachers in a range of educational contexts.
The following senior secondary level teaching areas are available (with some variations from state to state), with students also able to teach in the corresponding subjects in the junior levels:
accounting, business studies, biology, chemistry, design and technologies, drama, earth and environmental studies, economics, English, geography, health, history, ICT and digital technology, language, legal studies, mathematics, media, music, outdoor education, physical education, physics, religious education, society and culture, TESOL, visual arts, vocational studies.
Turn to Teaching Internship Program - Queensland
We are proud to partner with the Queensland Government Department of Education to offer Queensland applicants additional support to study this degree through the Turn to Teaching Program .
Successful applicants will receive a $20,000 scholarship, a paid internship and an offer of a permanent teaching position on graduation. Applications for the internship program open 1 August and close 24 September 2023 for a 2024 semester 1 start. Find out more and how to apply.
Master of Teaching (Secondary) (Internship) – Victoria
ACU is partnering with the Victorian Government Department of Education to provide you with an innovative approach to graduate teacher education. The Teach Tomorrow program prepares you to meet the growing need for specialist teachers in secondary schools across Victoria. This course offers aspiring educators who hold a bachelor degree the opportunity to gain paid employment in a range of eligible schools while fast-tracking your studies.
Successful applicants will receive a $15,000 scholarship in your first year of study and then a paid internship in a secondary school while you complete your studies. The program aims to attract applicants who want to train to teach in a priority subject area in outer-metro, rural and regional schools. More information
ACU strongly encourages students to be fully vaccinated. With our industry and community placement partners requiring vaccination, and with public health orders regularly changing - students can avoid interruption to their studies, placement and graduation requirements by becoming fully vaccinated.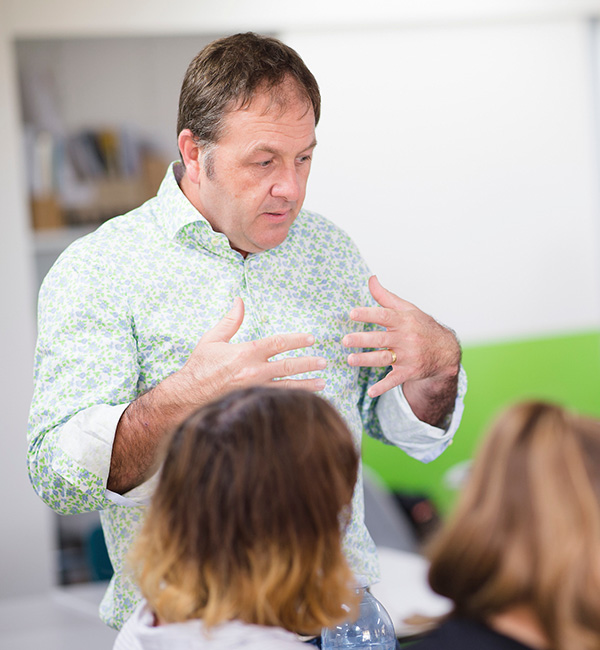 Professional experience
Students must complete a minimum of 60 days of professional experience, during which time they are required to be available full-time. See sample program map.
Work placement
Supervised professional experience is at the heart of all our pre-service teacher education courses and the faculty will find appropriate placements to suit the needs of your course. Professional experience units are planned as a specific sequence allowing for progressive development of both classroom-based proficiency and an understanding of the relevance of theory to practice and practice to theory. These units apply skills, techniques and processes taught in the Foundations Studies and Professional Studies units.
The practicum will be supported by other forms of in-school experiences, such as school-based tutorials and workshops.
Placements will usually be arranged for the scheduled placement period in the professional experience calendar though this may not always be possible. The Professional Experience program consists of a minimum of 60 days of teaching rounds, usually broken into three blocks.
Professional recognition
Graduates are eligible for registration as secondary school teachers in government, independent, Catholic, and other faith-based schools.
If you wish to teach Religious Education in a Catholic secondary school you will be required to have a Graduate Certificate in Religious Education qualification or equivalent (this may vary by diocese). You can study this concurrently with your master's degree at ACU.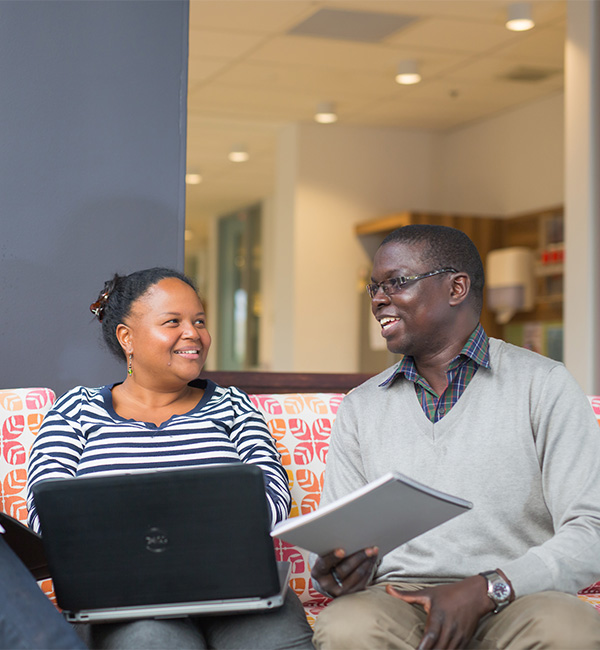 Careers
Our graduates have pursued careers in:
government, independent and Catholic Schools
government, private, and not-for-profit organisations
education, training, and research
education consultancy
adult learning
community and advocacy agencies
youth agencies
Course details
Course structure
AQF framework
Masters (Coursework) - AQF Level 9
Exit Points
A student who has successfully completed the following requirements may exit from the course with that qualification. Note that none of these qualifications will lead to teacher registration.
Graduate Diploma in Educational Studies: 80 cp from the Schedule of Unit Offerings.
Graduate Certificate in Educational Studies: 40 cp from the Schedule of Unit Offerings.
A student who does not meet the LANTITE requirements may exit with the Graduate Diploma in Educational Studies or Graduate Certificate in Educational Studies if they meet the requirements of those awards.
Additional course information
Students can enrol in units to be studied online and this course may be completed in accelerated mode in 18 months at some campuses.
Literacy and Numeracy Test in Initial Teacher Education (LANTITE)
Students will be required to demonstrate they have achieved approved benchmarks in literacy and numeracy as demonstrated through the Literacy and Numeracy Test in Initial Teacher Education (LANTITE). Successful completion of LANTITE is a requirement for course completion.
If you have started your ITE course at another institution and wish to transfer to ACU to complete your studies, please be sure that you have read and understand the requirements for receiving credit for previous studies and those on completing LANTITE.
Entry requirements
An applicant must also comply with the Admission to Coursework Programs Policy.
To be eligible for admission to the course, an applicant must:
have successfully completed a Bachelor degree or equivalent qualification, with:
a major study in one teaching area; and
a separate minor study in a second teaching area, that may be separate from or related to the major study area;
be able to select from teaching areas that are available within the course and meet the requirements of applicant's local state/territory registration authority; and
the combination of teaching areas identified would usually prepare the applicant to teach across all year levels of secondary schooling.
demonstrate suitability for teaching as evidenced by completion of the relevant State assessment, which will be provided in the application process.
Applicants who completed Bachelor degrees outside Australia should review Admission to Coursework Programs Policy to determine if they are required to meet additional English Language Proficiency requirements for entry into the course.
Applicants seeking teacher registration in Australia should check with state registration bodies to confirm English Language Proficiency requirements for teacher registration.
International applicants need to meet the English Language Proficiency requirements as defined in the Admission to Coursework Programs Policy.
Admission Requirements for the Professional Practice specialisation
To be eligible for admission to the Master of Teaching (Secondary) (Professional Practice) specialisation, an applicant is required to:
Have completed the first year of the course with a grade point average (GPA) of at least 5.0 and a demonstrated strong performance in the professional experience units in Year 1
OR
Be from an approved sponsored cohort and meet the Master of Teaching (Secondary) course entry requirements.
Admission Requirements for the Internship specialisation
To be eligible for admission to the Master of Teaching (Secondary) (Internship) specialisation, an applicant is required to:
Be from an approved sponsored cohort and meet the Master of Teaching (Secondary) course entry requirements.
Disclaimer: The course entry requirements above are for 2024 Admission.
English language requirements
International English Language Testing System (IELTS)
No score less than 7 in reading and writing. No score less than 8 in listening and speaking.
Pearson Test of English (PTE)
A minimum of 65 in reading and writing and a minimum of 79 in listening and speaking
Test of English as a Foreign Language – Academic (TOEFL)
No score less than 24 in reading, 27 in writing, 28 in listening and 26 in speaking
ACU English Language Test
Cambridge Advanced English (CAE)
A minimum of 185 in reading and writing and 200 in listening and speaking.
Pathways
Further study
Graduates may progress to masters by coursework.
Fees
Course costs
Average first year fee*
$4440 CSP
All costs are calculated using current rates and are based on a full-time study load of 40 credit points (normally 4 units) per semester.
A student's annual fee may vary in accordance with:
the number of units studied per semester;
the choice of major or specialisation; and
elective units.
The University reviews fees annually.
Payment options
You should be able to concentrate on getting good marks instead of worrying about how you'll pay your fees. We have a number of options that can help you ease the financial burden, including government assistance, scholarships and income support.
Scholarships
You could be eligible for one of the hundreds of scholarships we award each year to help students from across the university with the cost of studying, accommodation or overseas study opportunities. Some of our scholarships are awarded on the basis of merit, but these aren't just for the academically gifted; ACU also recognises excellence in community engagement and leadership. We also offer a range of scholarships for those who may be struggling financially or who have faced other barriers to accessing education.
How to apply
Domestic applicants
Staff Profile
Dr Melissa Cain
Head of Discipline, National School of Education
Dr Melissa Cain (SHFEA) is a senior lecturer in the School of Education in Brisbane teaching units on Inclusive Education and Arts education. She is National Head of Discipline for Secondary Education and Course Coordinator for the suite of secondary teaching courses in Queensland. Melissa's doctorial research centred on the challenges teachers in Australia and Singapore face when implementing culturally diverse Arts education. Dr Cain's current research examines the voices of students with vision impairment at mainstream schools, learning the creative arts online, and the impact of teaching and learning in modern global times. Melissa has received several higher education teaching awards and is the recipient of the Callaway Doctoral Award.
Testimonial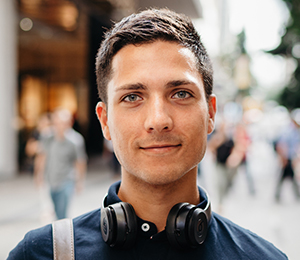 "I chose ACU because it gave me the opportunity to study an area I felt passionately about. I see the need for education to develop young minds and give them options to excel in the real world. My first practical experience was at Murrumba State Secondary College. The experience was incredible, and I really felt like I was giving back to the local community."
Marcus
Teaching (secondary) student
Have a question?
We're available 9am–5pm AEDT,
Monday to Friday

If you've got a question, our AskACU team has you covered. You can search FAQs, text us, email, live chat, call – whatever works for you.
Live chat with us now
Chat to our team for real-time
answers to your questions.
Launch live chat
Visit our FAQs page
Find answers to some commonly
asked questions.
See our FAQs