Bachelor of Accounting and Finance
Course information for - 2024 entry
Offered at 3 locations
Duration

3 years full-time or equivalent part-time

CRICOS Code

079454F

IELTS

6.0 overall score (with a minimum of 6.0 in speaking and writing, and 5.5 in listening and reading)

Fees (first year)*

$29664

Start dates

February 2024, July 2024, February 2025, July 2025, February 2026, July 2026
Want to stand out from the crowd? Future employers will know instantly what career you are qualified for when you apply with this named degree.
Unlike pure accounting degrees, our Bachelor of Accounting and Finance will broaden your career choices. In addition to graduating with an extensive corporate accounting education, you will gain a good understanding of financial systems. This course also covers financial decision-making during times of uncertainty which can be applied to careers in banking, financial consulting, funds management, merchant banking, stockbroking or treasury.
We know that practical experience is important for you, so it's important for us. Our work integrated learning programs prepare you for the future world of work and build your employability skills, foster an entrepreneurial mindset and hone your communication and project management skills.
Top 2% universities worldwide

Top 10 Catholic universities globally

Top 40 young universities worldwide
ACU strongly encourages students to be fully vaccinated. With our industry and community placement partners requiring vaccination, and with public health orders regularly changing - students can avoid interruption to their studies, placement and graduation requirements by becoming fully vaccinated.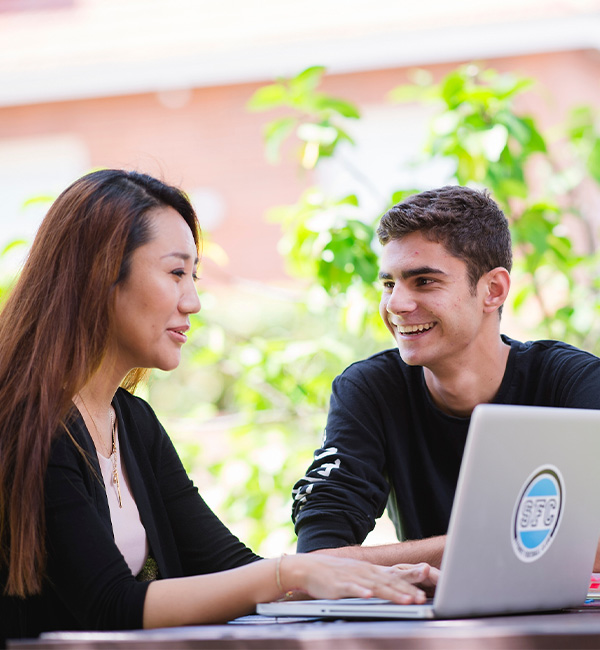 Professional experience
You will be required to complete a compulsory Community Engagement unit featuring between 35 and 70 volunteer hours, and have the option of completing a professional experience unit consisting of 105 placement hours.
Work placement
Our Work Integrated Learning (WIL) programs give you essential job-ready skills and experiences as part of all our degrees.
Your professional experience placement will bridge the gap between academic studies and the real world of work by completing 105 hours of work experience in organisations such as chartered accounting firms, stockbrokers, financial planners, accounts departments of government and private corporations and banks.
Community engagement
Through a community engagement placement you'll gain a deeper understanding of the contributions of social enterprises with 35-70 hours of volunteering with a not-for-profit organisation.
Volunteer experience
All Faculty of Business undergraduate students are required to undertake a community engagement unit where students engage in voluntary work within a not-for-profit organisation over a period of 35-70 hours.
Professional recognition
The Bachelor of Accounting and Finance has been accredited by the CPA (Certified Practicing Accountants) Australia, by Chartered Accountants Australia and New Zealand and by the Institute of Public Accountants (IPA).
Learn more about these professional bodies
Accreditation
The Bachelor of Accounting and Finance has been accredited by the CPA (Certified Practicing Accountants) Australia, by Chartered Accountants Australia and New Zealand and by the Institute of Public Accountants (IPA).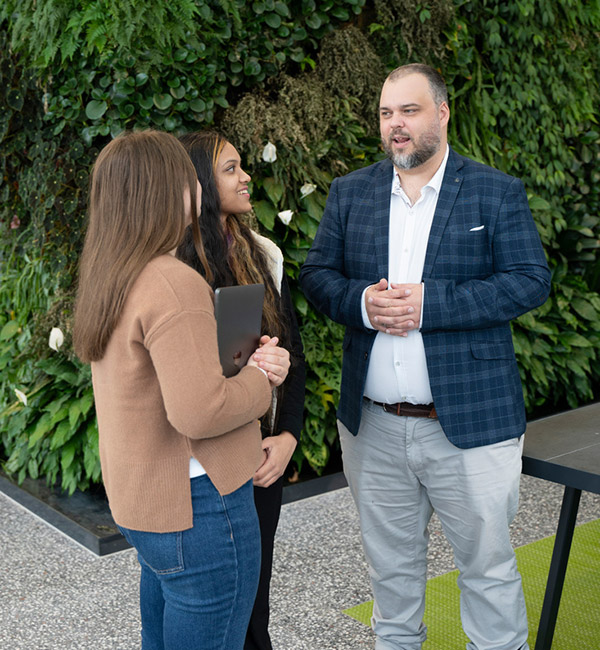 Careers
Our graduates have pursued careers in:
accounting
corporate finance
stockbroking
financial planning
corporate accounting
auditing
funds management
Industry partnerships
ACU works with a variety of industry partners.
Course details
AQF framework
Bachelor - AQF Level 7
Overseas study available
We offer two business units at our Rome Campus: BUSN304 and BIPX202. The dates for these units are to be confirmed.
Entry requirements
View transparency admission information
International applicants
If you're an international applicant you'll need the equivalent of an Australian Year 12 Certificate.
Find the equivalent qualification for your country
You'll also need to comply with the Admission to Coursework Programs Policy , including the English Language Proficiency requirements.
If you're an international student completing one of the following qualifications, you will need to apply for admission through your local Tertiary Admission Centre (TAC) and be assessed on your performance in these studies (i.e. your ATAR or equivalent):
an Australian Year 12 qualification (either outside or in Australia)
an International Baccalaureate (IB) Diploma
a New Zealand National Certificate of Educational Achievement (NCEA) Level 3.
English language requirements
IELTS 6.0 (with a minimum of 6.0 in speaking and writing, and 5.5 in listening and reading)
Adjustment factors
If you're currently completing Year 12 you may be eligible for adjustment factors that can boost your rank and help you get into your desired course.
Adjustment factors may be applied to your TAC application if you study particular subjects, attend schools geographically close to our campuses or in certain regional areas, apply as an elite athlete or performer or meet certain other criteria.
Pathways
Pathways into course for international applicants
Further study
The degree provides a pathway to specialisations in a variety of legal, arts and social sciences related disciplines.
Fees
Course costs
Unit fee: $3708
Average first year fee: $29664
Estimate total cost: $88992
The Tuition fees quoted above are for commencing students in the current year who undertake a normal full-time load. The Unit Fee is based on a 10cp unit. Fees are reviewed annually.
Tuition fees for continuing students may increase by up to 3 percent each year for the minimum duration of the course as provided on your electronic Confirmation of Enrolment (eCOE). Students who continue to study beyond the minimum duration will have the relevant annual commencing rate applied to their fees for subsequent study periods.
Payment options
You should be able to concentrate on getting good marks instead of worrying about how you'll pay your fees. We have a number of options that can help you ease the financial burden, including government assistance, scholarships and income support.
Scholarships
You could be eligible for one of the hundreds of scholarships we award each year to help students from across the university with the cost of studying, accommodation or overseas study opportunities. Some of our scholarships are awarded on the basis of merit, but these aren't just for the academically gifted; ACU also recognises excellence in community engagement and leadership. We also offer a range of scholarships for those who may be struggling financially or who have faced other barriers to accessing education.
How to apply
Deferment
Yes. See Defer your offer.
Students with a Student Visa will need to complete the program in minimum duration, study at least one subject on-campus each semester and must not undertake more than 33% of the program online.
Staff Profile
Dr Md Akhtaruzzaman
Discipline Leader in Accounting, Finance, Economics and Lecturer in Finance, Peter Faber Business School
Dr Md Akhtaruzzaman is the Discipline Leader in Accounting, Finance and Economics and a lecturer in finance. He worked as lecturer in finance at the University of Newcastle. He also worked as a Curriculum Technical Advisor at Kaplan Professional Australia.
Dr Akhtaruzzaman received his PhD from the University of Newcastle, Australia. His main teaching areas are financial institutions management, corporate finance, investments and business analysis. His research interests include asset pricing, financial contagion, interest rate risk and capital adequacy.
Dr Victoria Obeng
Lecturer
Dr Obeng is a lecturer with Peter Faber Business School. She has worked in industry as teaching consultant for finance and a board member of a finance company. She has teaching experiences from different parts of the world. She has taught in Latrobe University, University of Ghana, and Ghana Technology University College in the areas of financial accounting, auditing and management accounting. Her research interests include corporate governance, board diversity, earnings management, corporate financial reporting and disclosure and the accounting regulatory environment. She has published several research papers in her early academic career and refereed journal articles in her research areas. She is also a member of the Institute of Chartered Accountants Australia and New Zealand and the Institute of Chartered Accountants, Ghana.
Testimonial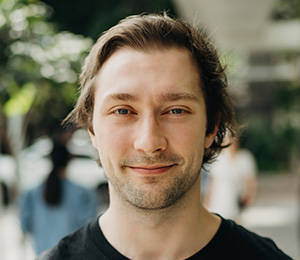 "I chose accounting and finance as I've always been good with numbers and had a solid understanding of mathematics.
I really enjoy the beautiful campus, well-structured units and I learn from engaging lecturers. I've found my lecturers to be really giving. You could see they put a lot of time and effort into ensuring everyone understands the content and is engaged in the learning.
In the future I hope to work for a finance firm or a bank."
Sebastian
Accounting and finance student