Bachelor of Psychological Science
Course information for - 2023 entry
Offered at 2 locations
Study mode

Attendance

Duration

3 years full-time or equivalent part-time

CRICOS Code

078173A

IELTS

7.0 minimum overall score (with a minimum score of 7.0 in all bands)

Fees (first year)*

$25568

Start dates

July 2023, February 2024, July 2024, February 2025, July 2025
In today's fast-paced and challenging world, understanding human behaviour is a vital skill. The Bachelor of Psychological Science will help you understand human functioning in a broad range of professional settings.
You will graduate from the degree having completed a sequence in psychology accredited by the Australian Psychology Accreditation Council (APAC) as a Level 1 Program. This sequence will ensure you acquire an advanced understanding of human behaviour, as well as highly regarded employability skills.
The degree also helps you prepare for optional further postgraduate study which may lead to registration as a professional psychologist.
You will be equipped to make meaningful contributions toward improving the outcomes of clients, customers, colleagues and collaborators in a diverse range of settings including, but not limited to: government departments, private sector, schools, business, and not-for-profit organisations.
ACU strongly encourages students to be fully vaccinated. With our industry and community placement partners requiring vaccination, and with public health orders regularly changing - students can avoid interruption to their studies, placement and graduation requirements by becoming fully vaccinated.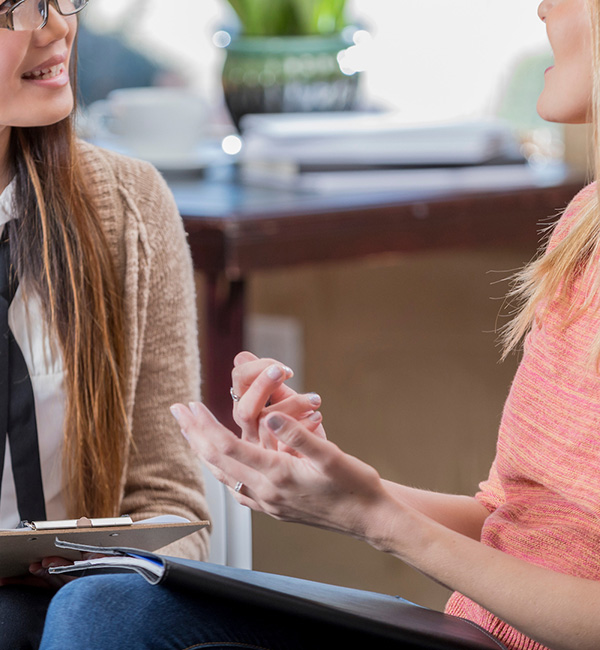 Professional experience
Students will complete 50-100 hours of community engagement when they undertake the unit PSYC310 Psychological Services Experience during the third year of their degree.
Community engagement
With an emphasis on work-integrated learning, there are opportunities throughout the third year of the program to undergo 50 – 100 hours of community engagement to develop knowledge and skills related to psychology practice.
Community engagement organisations and opportunities range from Challenges Abroad Australia (Nepal trip); Asylum Seeker Resource Centre; Islamic College of Melbourne (Wellbeing team); Switchboard Peer Counselling; and Casey Youth Support.
These experiences are focused on psychoeducation such as developing a curriculum for teachers to implement, identify and manage academic stress and associated anger and frustrations; providing recently arrived asylum seekers and refugees with a 'crash course' in Australian culture; teaching at-risk students at the school how to manage their emotions through training in mindfulness exercises; providing peer-based counselling and referrals for face-to-face counselling for individuals calling the anonymous counselling hotline; or developing an anti-bullying campaign in consultation with victims of bullying to encourage bystander intervention.
Visit the faculty's Work Integrated Learning (WIL) webpage to view opportunities in psychology.
Professional recognition
This course is currently accredited by the Australian Psychology Accreditation Council (APAC)
Please note that a minimum six-year sequence of education and training in psychology is required for an individual to become eligible for general registration as a psychologist in Australia.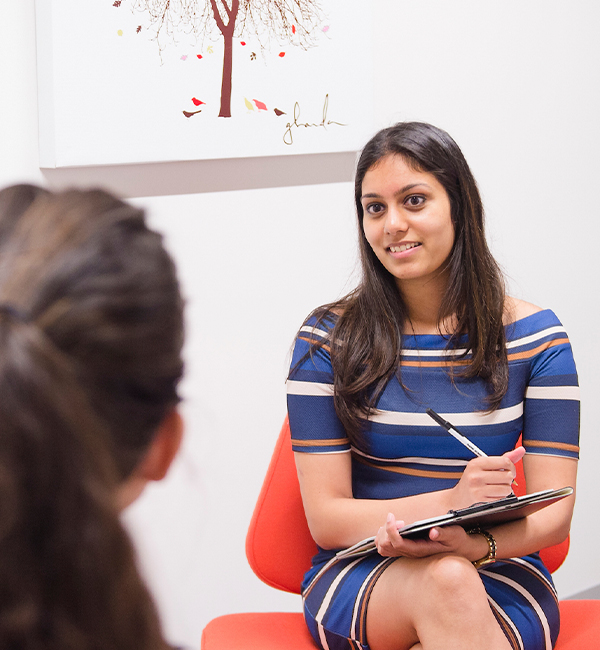 Careers
Our graduates have pursued careers in:
counselling
child welfare and development
community work
education
health
human resources
marketing and market research
fourth year study in psychology to pursue a career in psychology
Course details
Course structure
To complete the Bachelor of Psychological Science, a student must complete 240 credit points (cp).
Sample program map
Year - Study period
Unit 1
Unit 2
Unit 3
Unit 4
Unit 5
Year 1 - Semester 1

PHIL100 Philosophy: the Big Questions

PSYC100 Foundations of Psychology

PSYC108 Psychological Practice: Theory and Techniques

Minor 1
Year 1 - Semester 2

PSYC101 Applications of Psychology

PSYC104 Research Design and Statistics I

Core Curriculum

100 level unit:

Either:

UNCC100 Self and Community: Exploring the Anatomy of Modern Society

or

PHCC102 Being Human

or

PHCC104 Ethics and the Good Life

Minor 2
Year 2 - Semester 1

PSYC200 Life Span Development




PSYC206 Research Design and Statistics II




PSYC213 Individual Differences




Minor 3
Year 2 - Semester 2

PSYC214 Learning and Behaviour




PSYC212 Abnormal Psychology




General elective*
or
Psychology elective 1*
Minor 4
Year 3 - Semester 1

PSYC314 Psychological Assessment




PSYC311 Research Design and Statistics III




PSYC310 Psychological Services Experience




PSYC315 Brain and Behaviour




Year 3 - Semester 2

PSYC307 Cognitive Psychology




Core Curriculum

300 level unit:

Either:

UNCC300 Justice and Change in a Global World

or

PHCC320 The Just Society




PSYC313 Social Psychology




General elective*
or
Psychology elective 2*
This is a sample program only and units will vary depending on your campus and mode of study. Please refer to the handbook for the prerequisite units and the current listing.
*Students must take at least one psychology elective.
AQF framework
Bachelor - AQF Level 7
Additional course information
Classes
Class sizes: Your class size will depend on the unit you are studying and if that unit is taught across different degrees. The tutorial, lab and workshop class sizes are normally capped at a maximum of 30 students. In instances where content delivered needs to be monitored more closely, a teaching assistant will be present in the classroom.
Contact hours: Most units will require you to attend three hours of classes in the form of a lecture, tutorial, lab or workshop on campus.
Some of these may be online and you will be required to watch, read and listen to materials provided as an alternative to attending face-to-face classes.
Therefore, if you are a full-time student taking four units in a semester that will add up to 4 x units by 3 hours (maximum) = 12 hours required on campus or engaging in content. As a guide, full-time students should be undertaking approximately 24 hours of study per week during semester in addition to contact hours.
Sample assessments
There are a range of different assessment tasks for different units. Each unit will have three assessments per semester. Below is an example of three assessment tasks:
Assessment 1 (20 per cent): Quiz
Assessment 2 (40 per cent): Laboratory report
Assessment 3 (40 per cent): Exam
If the unit has a final exam it is counted as part of the three assessments. Assessments have different weighting percentages towards your overall mark. A single assessment cannot be worth more than 50 per cent of your assessment total. The format of assessments is different for every unit and will be explained by your lecturer prior to the due date.
Overseas study available
There are several international experiences for psychology students at ACU, however, these are subject to international border restrictions.
Type: Intensive unit – generally in your second year
Unit: PSYC200 Lifespan Development
Location: Rome
Travel Dates: During winter break June – July
Type: Community engagement – generally in your third year
Unit: PYSC310
Location: Nepal
Travel Dates: During summer break January – February.
Or you may like to view other short-term international study experiences (STISE) that the faculty has on offer.
Entry requirements
View transparency admission information
English language requirements
Applicants require an academic IELTS minimum overall score of 7.0 (with a minimum score of 7.0 in all bands), or an equivalent acceptable test score as outlined in the Admission to Coursework Programs Policy (Schedule 3).
Adjustment factors
If you're currently completing Year 12 you may be eligible for adjustment factors that can boost your rank and help you get into your desired course.
Adjustment factors may be applied to your TAC application if you study particular subjects, attend schools geographically close to our campuses or in certain regional areas, apply as an elite athlete or performer or meet certain other criteria.
Pathways
Pathways into course for international applicants
Further study
High-achieving graduates from this program may be eligible to apply for a level 2 APAC accredited course in psychology (honours degree in psychological science or Graduate Diploma in Psychology). Upon completion of a level 2 program of study in psychology, students will be eligible to apply for entry into a PhD in psychology. Students aiming to become a registered psychologist can apply for entry into an APAC accredited Level 3/4 postgraduate program in psychology.
Learn more about postgraduate study options at ACU or see the course information below
Fees
Course costs
Unit fee: $3196
Average first year fee: $25568
Estimate total cost: $76704
The tuition fees quoted above are for commencing students in the current year who undertake a normal full-time load. The Unit Fee is based on a 10cp unit. Fees are reviewed annually.
Tuition fees for continuing students may increase by up to 3 percent each year for the minimum duration of the course as provided on your electronic Confirmation of Enrolment (eCOE). Students who continue to study beyond the minimum duration will have the relevant annual commencing rate applied to their fees for subsequent study periods.
Payment options
You should be able to concentrate on getting good marks instead of worrying about how you'll pay your fees. We have a number of options that can help you ease the financial burden, including government assistance, scholarships and income support.
Scholarships
You could be eligible for one of the hundreds of scholarships we award each year to help students from across the university with the cost of studying, accommodation or overseas study opportunities. Some of our scholarships are awarded on the basis of merit, but these aren't just for the academically gifted; ACU also recognises excellence in community engagement and leadership. We also offer a range of scholarships for those who may be struggling financially or who have faced other barriers to accessing education.
How to apply
Deferment
Yes. See Defer your offer.
Students with a Student Visa will need to complete the program in minimum duration, study at least one subject on-campus each semester and must not undertake more than 33% of the program online.
Staff Profile
Dr Joel Anderson
Lecturer (Psychology) – School of Behavioural and Health Sciences
Dr Joel Anderson completed his undergraduate and postgraduate studies at ACU, and after a brief stint of working abroad has returned to ACU where he is a senior lecturer in psychology. He teaches units that focus on personality, cross-cultural and social psychology. He also coordinates a unit that gives students the opportunity to undertake a 100-hour placement in the community. In this unit, students can undertake a local placement, or work on a partnership-project based in Nepal. His research interests in social psychology focus on prejudices towards sexual and gender minority groups and individuals with refugee or asylum-seeking backgrounds. He is a Member of the Australian Psychological Society.
Dr Joanne Bennett
Lecturer (Psychology) – School of Behavioural and Health Sciences
Dr Joanne Bennett is an early career researcher who finished her PhD in 2017. Her primary research interests are in cognitive neuropsychology across the lifespan, applied driving psychology and road safety. Dr Bennett's research has focused on understanding the relationships between cognitive function and driving behaviour across the lifespan. Her research aims to use this information to determine fitness to drive, in particular for older adults and individuals with neuro-degenerative diseases such as Alzheimer's disease. She specialises in teaching research design and statistics while enjoying the challenge of helping students understand not just the numbers, but what the numbers tell us about people.
Testimonial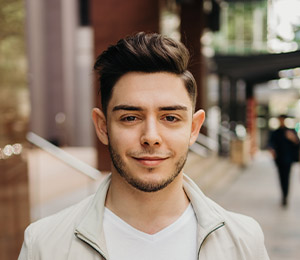 "ACU makes studying psychology a rewarding and amazing experience. There is a true sense of community ensuring you feel like an individual that matters, not just a number. The teaching staff are caring and accommodating, ensuring the work is accessible and engaging for all students."
James Carnuccio
Psychological science student