Bachelor of Information Technology
Course information for - 2023 entry
Offered at 1 locations
Study mode

Attendance, Multi-mode

Duration

3 years full-time or equivalent part-time

CRICOS Code

071241F

IELTS

6.0 overall score (with minimum scores of 6.0 in speaking and writing, and 5.5 in listening and reading)

Fees (first year)*

$29664
Prepare for a career in a fast-growing and ever-changing industry. The Bachelor of Information Technology is a multi-skilled learning experience that will give you a solid foundation to launch your IT career.
Upon graduating you'll be fully equipped to step straight into the workplace thanks to our Future Ready employability program, designed to systematically build each of the elements of your personal brand: your professional identity; experience; job-ready skills; and networks.
Accredited by the Australian Computer Society (ACS) and with Microsoft Office Specialist and Certified Fundamental certifications built into the units, along with the United Nations sustainable goals, this degree arms you with professional knowledge and technical know-how across areas such as data science and analytics, programming, artificial intelligence, cyber security and application development.
In today's world, you need professional, technical and cross-cultural skills. Our intercultural communication module is designed to build cultural awareness and communication skills which are vital in the global workplace. You can further extend your intercultural experience by taking part in a Global Virtual Classroom, studying at our Rome Campus or participating in an international study tour.
You'll be able to put the knowledge and skills you've acquired into practice in real-world IT environments through the placement, community engagement and intern opportunities embedded into the degree, making your transition into a future in this cutting-edge industry seamless.
ACU strongly encourages students to be fully vaccinated. With our industry and community placement partners requiring vaccination, and with public health orders regularly changing - students can avoid interruption to their studies, placement and graduation requirements by becoming fully vaccinated.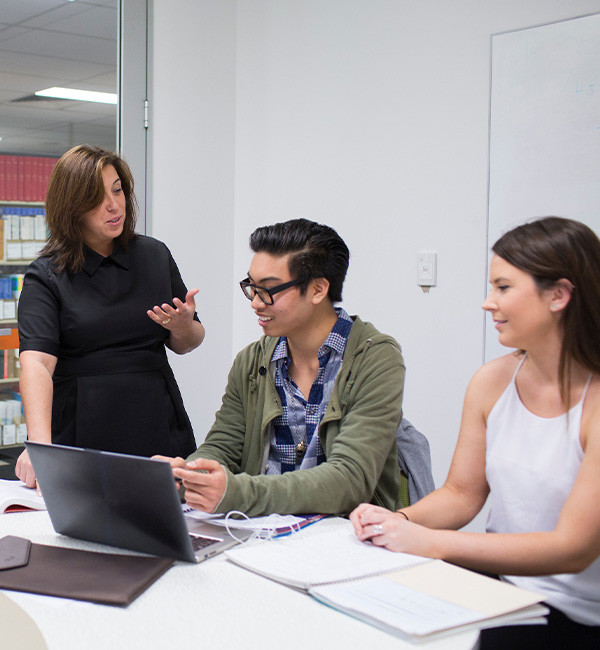 Professional experience
You'll gain up to 220 hours of workplace and community experience, before you even graduate.
Work placement
As part of our Work Integrated Learning program you'll gain 150 hours industry placement in information technology. This will strengthen your essential job-ready skills and experiences and provide you with the opportunity to learn about workplace culture, prepare for the future world of work, develop professional networks and build their employability skills. You will gain the confidence, knowledge and skills necessary to effectively prepare for a future career in the IT industry. Through work integrated learning, you will also get a clear understanding of the impact of IT on workers and working conditions.
Community engagement
As part of your degree you'll have the opportunity to work with not-for-profit organisations with 35 to 70 hours of community engagement experience. You'll foster knowledge and understanding and its application within communities experiencing marginalisation and disadvantage while applying ethical personal and professional skills developed during your studies at ACU.
Professional recognition
This degree is accredited by the Australian Computer Society (ACS).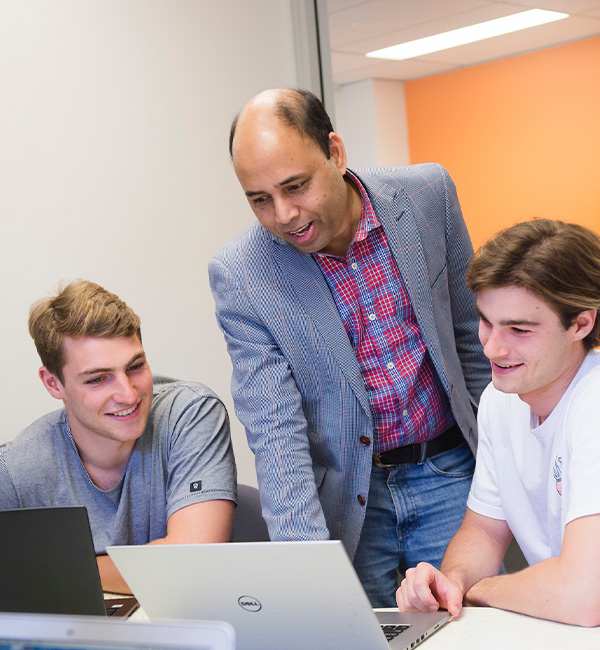 Careers
Our graduates have pursued careers in:
data science
artificial intelligence
application development
cyber security
database administration
IT support
systems project management
programming
Industry partnerships
ACU works with a variety of industry partners.
Course details
Course structure
To complete the Bachelor of Information Technology, a student must complete 240 credit points (cp).
Sample program map
Year - Study period
Unit 1
Unit 2
Unit 3
Unit 4
Unit 5
Year 1 - Semester 1

ITEC201 Fundamentals of Information Technology

ITEC200 Data and Information Management data-versionlabel=2 >

ITEC217 Programming Concepts

BUSN113 Managing People and Organisations

Year 1 - Semester 2

ITEC102 Python Fundamentals For Data Science

Elective 1

ITEC100 Information Technology in Action

UNCC100 Self and Community: Exploring the Anatomy of Modern Society

or

PHCC102 Being Human

or

PHCC104 Ethics and the Good Life

Year 2 - Semester 1

ITEC202 Data Management and Visualisation data-versionlabel=2 >

ITEC203 Introduction to Data Science and Machine Learning

ITEC204 Introduction to Cyber Security

Elective 2 or

ITEC205 Game Fundamentals and Augmented Reality data-versionlabel=2 >

Year 2 - Semester 2

ITEC313 Advanced Programming Concepts data-versionlabel=2 >

General Elective 3 or ITEC310 Emerging Technologies of Blockchain and Internet of Things

ITEC311 Network Security and Applications

BIPX202 Community Engagement: Building Strengths and Capabilities

Year 3 - Semester 1

ITEC327 Essentials of Artificial Intelligence and Machine Learning

ITEC325 Applied Data Mining

ITEC323 Web and Mobile Application Development

UNCC300 Justice and Change in a Global World

or

PHCC320 The Just Society

Year 3 - Semester 2

ITEC330 Information Technology Capstone Project

ITEC320 Work Integrated Learning

General Elective 4 or ITEC328 Developing Game-Simulated Environments
This is a sample program only and units will vary depending on your campus and mode of study. Please refer to the handbook for the prerequisite units and the current listing.
AQF framework
Bachelor - AQF Level 7
Overseas study available
We offer two business units at our Rome Campus: BUSN304 and BIPX202. The dates for these units are to be confirmed.
Entry requirements
View transparency admission information
International applicants
Applicants require the equivalent of Australian Year 12 certificate and an overall academic IELTS score of 6.0 (with minimum scores of 6.0 in speaking and writing, and 5.5 in listening and reading).
Adjustment factors
If you're currently completing Year 12 you may be eligible for adjustment factors that can boost your rank and help you get into your desired course.
Adjustment factors may be applied to your TAC application if you study particular subjects, attend schools geographically close to our campuses or in certain regional areas, apply as an elite athlete or performer or meet certain other criteria.
Pathways
Further study
Bachelor degree graduates may be eligible to progress to a range of postgraduate coursework programs, eg graduate certificates and graduate diplomas and, through them and/or with relevant work experience, to master's degree programs.
Fees
Course costs
Unit fee: $3708
Average first year fee: $29664
Estimate total cost: $88992
The tuition fees quoted above are for commencing students in the current year who undertake a normal full-time load. The Unit Fee is based on a 10cp unit. Fees are reviewed annually.
Tuition fees for continuing students may increase by up to 3 percent each year for the minimum duration of the course as provided on your electronic Confirmation of Enrolment (eCOE). Students who continue to study beyond the minimum duration will have the relevant annual commencing rate applied to their fees for subsequent study periods.
Payment options
You should be able to concentrate on getting good marks instead of worrying about how you'll pay your fees. We have a number of options that can help you ease the financial burden, including government assistance, scholarships and income support.
Scholarships
You could be eligible for one of our many scholarships that help students from across the university. Our scholarships are awarded on the basis of merit or equity and may assist You could be eligible for one of the hundreds of scholarships we award each year to help students from across the university with the cost of studying, accommodation or overseas study opportunities. Some of our scholarships are awarded on the basis of merit, but these aren't just for the academically gifted; ACU also recognises excellence in community engagement and leadership. We also offer a range of scholarships for those who may be struggling financially or who have faced other barriers to accessing education.
Staff Profile
Dr Haifeng Shen
Associate Professor and the Discipline Leader of Information Technology, Peter Faber Business School
Dr Haifeng Shen is an Associate Professor and the Discipline Leader of Information Technology in the Peter Faber Business School at Australian Catholic University (ACU). Before joining ACU in 2019, he had been a Lecturer/Senior Lecturer in the School of Computer Science, Engineering and Mathematics at Flinders University in Australia since 2009 and an Assistant Professor in the School of Computer Science and Engineering at Nanyang Technological University in Singapore from 2003 to 2009. Dr Shen also has over six years working experience in industry as a software engineer, computer system administrator and programmer before becoming an academic.
Dr Kewen Liao
Senior Lecturer – IT, Peter Faber Business School
Kewen Liao is currently a Senior Lecturer in Information Technology (IT) and Master of IT Coordinator in the Peter Faber Business School at Australian Catholic University (ACU). Previously, Dr. Liao was a Lecturer in Information Technology at Charles Darwin University (CDU) Sydney. Dr. Liao's research and teaching interests are data science and algorithms.
Dr. Liao was a Research Fellow in Data Analytics at Swinburne University of Technology (SUT) and a Postdoctoral Researcher in Big Data and Algorithms at The University of Melbourne (UoM). Dr. Liao has also worked as a Research and Development Engineer in Computer Vision and Machine Learning at Canon Information Systems Research Australia with a US patent.
Dr. Liao holds a PhD (with focus on algorithms) and a First Class Honours Bachelor (with focus on software engineering) both in Computer Science from The University of Adelaide (UoA). Dr. Liao did undergraduate exchange at University of Illinois at Urbana-Champaign (UIUC), USA.
Testimonial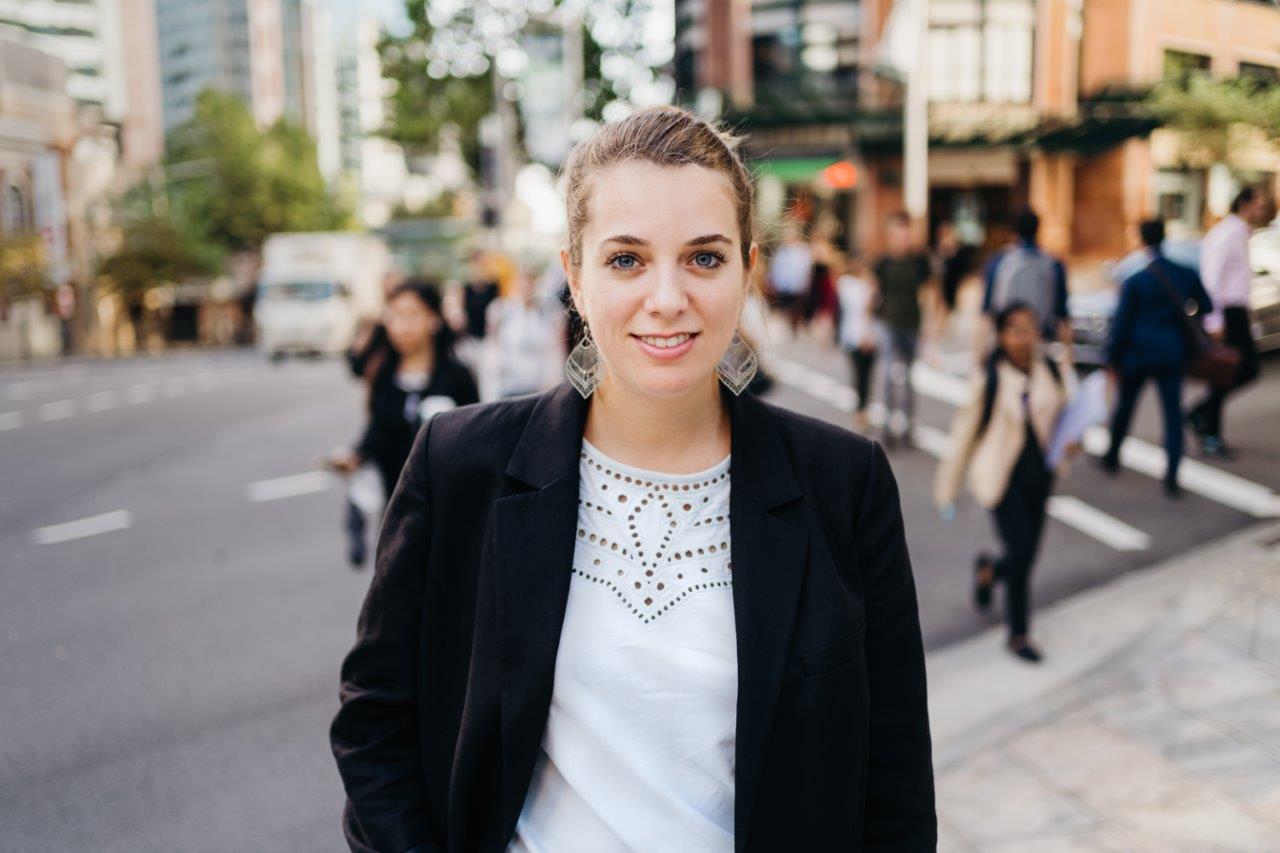 "I like how the IT program combines business studies with the tech side of things. It's perfect for people with a social justice bent like me. I've seen for myself how ACU encourages students to pursue careers that create social impact, which aligns with my personal values."
Jami
Information technology student