Bachelor of Exercise and Sports Science/Bachelor of Nutrition Science
Course information for - 2023 entry
Offered at 3 locations
Study mode

Multi-mode

Duration

4 years full-time or equivalent part-time

CRICOS Code

0101324

IELTS

6.5 overall score (with a minimum score of 6.0 in all bands)

Fees (first year)*

$26367

Start dates

February 2024, February 2025
Physical activity and healthy eating are fundamental to good health and wellbeing for all human beings. Not only do they reduce the risk of disease, they improve or maintain overall quality of life through enhanced mental and social wellbeing. The Bachelor of Exercise and Sports Science/Bachelor of Nutrition Science will equip graduates to become experts in professions related to both exercise/sport science and nutrition science. Graduates will capitalize on the synergies between the two fields of study to promote optimal health and nutrition through the lifespan.
ACU strongly encourages students to be fully vaccinated. With our industry and community placement partners requiring vaccination, and with public health orders regularly changing - students can avoid interruption to their studies, placement and graduation requirements by becoming fully vaccinated.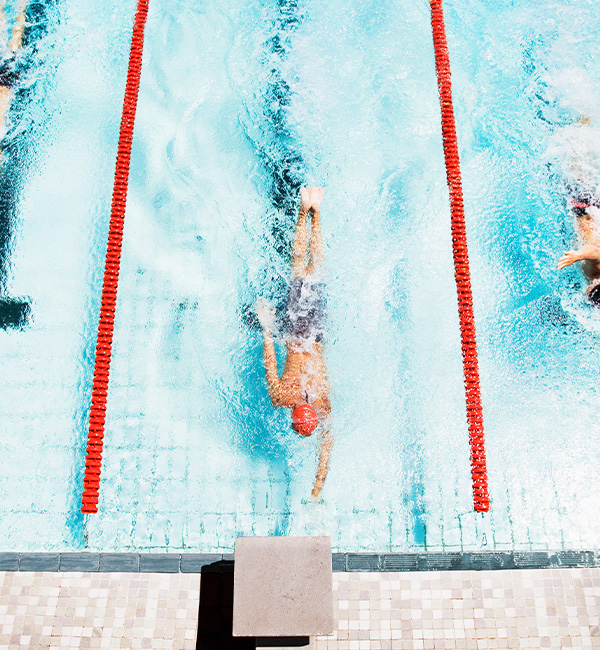 Professional experience
In the Bachelor of Exercise and Sports Science, students are required to complete 140 hours of appropriate professional experience (practicum) with accurate record-keeping, as part of course accreditation requirements.
Professional recognition
This course will undergo accreditation by Exercise and Sports Science Australia for 'Exercise and Sports Science'.
Graduates of this degree will be eligible to apply for registration as a Nutritionist with the Nutrition Society of Australia (NSA). This degree has been designed to meet the competencies deemed essential by the NSA for registration.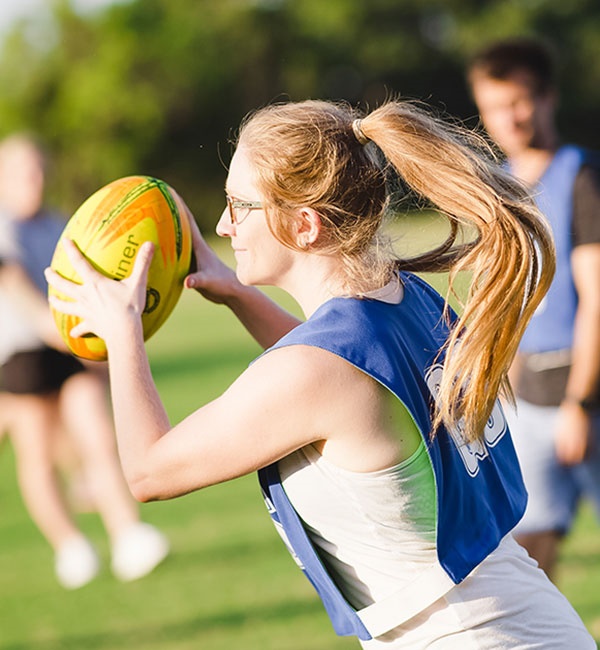 Careers
Our graduates have pursued careers in:
government and non-government health agencies and sport and recreation departments
high performance sport organisations
sports institutes and academies
exercise and sports science
health and fitness consultant
coaching
public health nutrition
the food industry
food and nutrition communication
food science and technology
food safety and regulation
education sector
Course details
Course structure
To complete the Bachelor of Exercise and Sports Science/Bachelor of Nutrition Science, a student must complete 330 credit points (cp).
Sample program map
Year - Study period
Unit 1
Unit 2
Unit 3
Unit 4
Unit 5
Year 1 - Semester 1

BIOL125 Human Biology 1

NUTR101 Introduction to Nutrition

ANAT100 Anatomical Foundations of Exercise Science

EXSC199 Psychology of Sport

Year 1 - Semester 2

BIOL126 Human Biology 2

NUTR102 Culinary Nutrition Science

Core Curriculum

100 level unit:

Either

UNCC100 Self and Community: Exploring the Anatomy of Modern Society

or

PHCC102 Being Human

or

PHCC104 Ethics and the Good Life

EXSC122 Research and Ethics in Exercise Science

Year 2 - Summer

EXSC225 Physiological Bases of Exercise

Year 2 - Semester 1

CHEM105 Foundations of Chemistry

BMSC209 Pathophysiology

EXSC224 Mechanical Bases of Exercise

EXSC222 Functional Anatomy




Year 2 - Semester 2

CHEM112 Organic and Food Chemistry




BIOL234 Nutritional Physiology




EXSC296 Health and Exercise Psychology

EXSC322 Exercise Physiology: Adaptation to Exercise and the Environment

Year 3 - Semester 1

CHEM204 Biochemistry




NUTR202 Lifespan Nutrition




EXSC187 Growth, Motor Development and Ageing

EXSC321 Biomechanics




Year 3 - Semester 2

CHEM206 Advanced Metabolic Biochemistry




EXSC204 Exercise Prescription and Delivery




EXSC216 Resistance Training: Science and Application




**EXSC206 Professional Experience Preparation

Year 4 - Semester 1

NUTR302 Diet, Health and Disease




NUTR303 Food Science in Practice




EXSC394 Exercise Prescription for Health and Wellbeing




EXSC398 Professional Experience data-versionlabel=3 >

Year 4 - Winter

EXSC316 Nutrition for Sports Performance




Year 4 - Semester 2

NUTR304 Food Product Design and Development

Either

UNCC300 Justice and Change in a Global World

or

PHCC320 The Just Society

EXSC230 Motor Control and Learning
This is a sample program only and units will vary depending on your campus and mode of study. Please refer to the handbook for the prerequisite units and the current listing.
*Campus availability: students will undertake exercise science units at Strathfield Campus and all other units at North Sydney Campus. Students will not be required to travel between campuses on the same day.
**EXSC206 prepares students for professional practice opportunities, career planning and employability by addressing the scope of practice of an exercise professional. It will also address some of the requirements needed to fulfil your accreditation as a Strength and Conditioning Coach with the Australian Strength and Conditioning Association. This unit consists of online modules. Modules must be done in the student's own time before the end of Semester 2 and /or before the commencement of any professional placement.
A blank cell indicates that there are no additional units required for that study period.
This is a sample program only and units will vary between states. Please refer to the handbook for the prerequisite units and the current listing.
AQF framework
Double Bachelor - Bachelor/Bachelor - AQF Level 7
Entry requirements
View transparency admission information
Adjustment factors
If you're currently completing Year 12 you may be eligible for adjustment factors that can boost your rank and help you get into your desired course.
Adjustment factors may be applied to your TAC application if you study particular subjects, attend schools geographically close to our campuses or in certain regional areas, apply as an elite athlete or performer or meet certain other criteria.
Pathways
Pathways into course for international applicants
Further study
An honours year is available to meritorious students, with a grade point average of 5.75, who meet the admission requirements for either the Bachelor of Exercise and Sports Science (Honours), the Bachelor of Nutrition Science (Honours) or the Bachelor of Applied Public Health (Honours).
Graduates may be eligible to progress to a postgraduate coursework degree in either the discipline of exercise science, nutrition science or dietetics.
Fees
Course costs
Unit fee: $3196
Average first year fee: $26367
Estimate total cost: $105468
The Tuition fees quoted above are for commencing students in the current year who undertake a normal full-time load. The Unit Fee is based on a 10cp unit. Fees are reviewed annually.
Tuition fees for continuing students may increase by up to 3 percent each year for the minimum duration of the course as provided on your electronic Confirmation of Enrolment (eCOE). Students who continue to study beyond the minimum duration will have the relevant annual commencing rate applied to their fees for subsequent study periods.
Payment options
You should be able to concentrate on getting good marks instead of worrying about how you'll pay your fees. We have a number of options that can help you ease the financial burden, including government assistance, scholarships and income support.
Scholarships
You could be eligible for one of the hundreds of scholarships we award each year to help students from across the university with the cost of studying, accommodation or overseas study opportunities. Some of our scholarships are awarded on the basis of merit, but these aren't just for the academically gifted; ACU also recognises excellence in community engagement and leadership. We also offer a range of scholarships for those who may be struggling financially or who have faced other barriers to accessing education.
How to apply
Deferment
Yes. See Defer your offer.
Students with a Student Visa will need to complete the program in minimum duration, study at least one subject on-campus each semester and must not undertake more than 33% of the program online.