Bachelor of Education (Early Childhood and Primary)
Course information for - 2024 entry
Offered at 3 locations
Duration

4 years full-time or equivalent part-time

CRICOS Code

063890F

IELTS

7.0 minimum score in Reading and Writing and a minimum of 7.5 in listening and speaking

Fees (first year)*

$25568

Start dates

February 2024, July 2024, February 2025, July 2025, February 2026, July 2026
Entry to this course is governed by the Admission to Coursework Programs Policy. The selection of course entrants is based on academic merit and satisfaction of non-academic capabilities for entry to initial teacher education. In accordance with the mission of ACU, the Faculty of Education and Arts is committed to providing access to education for a diversity of students. For applicants who are not Year 12 students, the assessment may include year 12 or other studies undertaken to allocate an equivalent ranking. Additionally, ACU provides a range of access and equity schemes which consider additional or alternative factors in assessing applicants, including applicants of Aboriginal or Torres Strait Islander descent. ACU also offers approved, alternative entry pathway programs for domestic and international students.
From 2021, new courses will be introduced within the Bachelor of Education suite, offering a range specialisations. Read more about these courses here.
The Bachelor of Education (Early Childhood and Primary) qualifies you to teach children from birth to 12 years of age in childcare, kindergartens, preschools, and primary school settings.
Focused on developing children's foundation and early learning needs, our dual-accredited degree will equip you with the pedagogical knowledge and experiential skills to inspire and support children in developing lifelong learning abilities. You will learn how to engage children in exploring their creative, physical, and cognitive capabilities within inclusive environments that encourage and nurture diversity.
Hone your knowledge and build a solid foundation with a specialised teaching area from literacy, numeracy, or religious education and your professional experience placements will be conducted in both early childhood and primary education settings. You may also have an opportunity to complete a community engagement unit overseas where you will spend time with local communities and experience an international classroom.
Achieve your goals with a scholarship.
A generous Commonwealth Teaching Scholarship is available to support new undergraduate and postgraduate students enrolling in an initial teacher education (ITE) program to help meet the costs of their study. Learn more about eligibility and how to apply here.
ACU strongly encourages students to be fully vaccinated. With our industry and community placement partners requiring vaccination, and with public health orders regularly changing - students can avoid interruption to their studies, placement and graduation requirements by becoming fully vaccinated.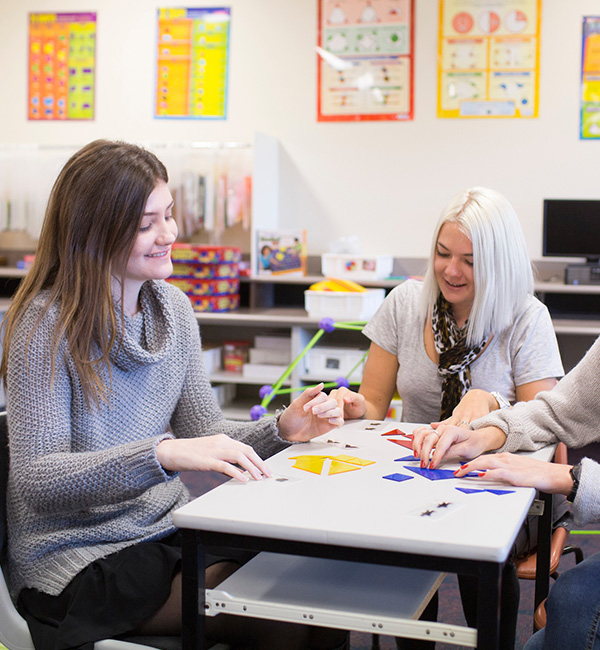 Professional experience
You will be required to complete a minimum of 100 days. Year 1: Community engagement, minimum of 35 hours. Year 2: 15 days, 15 days. Year 3: 15 days, 15 days, 5 days. Year 4: 5 days, 30 days.
Work placement
Supervised professional experience is at the heart of all our pre-service teacher education courses and the faculty will find appropriate placements to suit the needs of your course. You'll be placed in educational settings at different stages of your course to ensure your practical experience evolves alongside your theoretical knowledge base. Our placement program also gives you diverse educational experiences, so you'll be in a better position to choose your future career path. This degree can also prepare you to teach in Catholic, government and other faith-based schools within Australia.
Professional recognition
Graduates are eligible for registration as primary and early childhood teachers in government, independent, Catholic, and other faith-based schools. This program has been listed on the Australian Institute for Teaching and School Leadership (AITSL) accredited programs list and meets the teacher education component of the qualification requirement for registration (accreditation) as a primary and early childhood teacher in all states and territories.
It is also listed on the Australian Children's Education and Care Authority (ACECQA) accredited programs list and meets the teacher education component of the qualification requirement for registration (accreditation) as an early childhood teacher.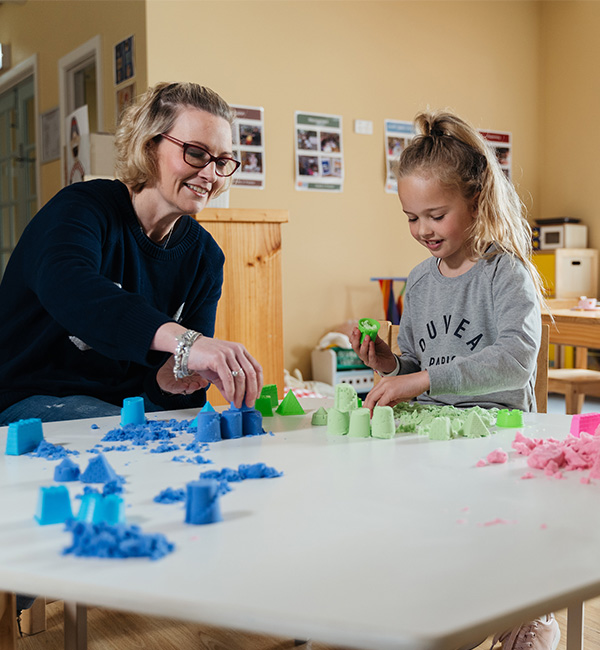 Careers
Our graduates have pursued careers in:
early years education
primary school education
policy development
community centre education
private colleges
inclusive education settings
education and training roles in other sectors – e.g. zoos
correction facilities for youth or adults
research
special education
Employment rates
84% of Early Childhood and Primary Teaching students are employed full-time within 4 months of graduating. (2019 Quality Indicators for Learning and Teaching (QILT) Graduate Outcomes Survey)
Course details
AQF framework
Bachelor - AQF Level 7
Exit Points
A student who has successfully completed the requirements of a course listed below may exit from the course with that qualification. Note that none of these qualifications qualify a student to teach in Australia.
Non-Award Certificate in Educational Studies
Diploma in Educational Studies (Tertiary Preparation)
Bachelor of Educational Studies
Diploma in Liberal Arts
Certificate in Liberal Arts
A student who does not meet the LANTITE requirements may access an appropriate exit point if they meet the requirements of that award.
Overseas study available
Our undergraduate education students can undertake professional experience and community engagement in locations like Kiribati and Solomon Islands. Students work with communities to raise the level of student engagement and offer professional development to local teachers. This intensive professional learning for teachers increases flexibility and adaptability as an educator and provides a global perspective for a better understanding of differences within classrooms.
Entry requirements
View transparency admission information
International applicants
Applicants require the equivalent of Australian Year 12 certificate and an IELTS minimum of 7.0 in Reading and Writing and a minimum of 7.5 in listening and speaking. Pre-requisites may also apply for entry into some major and minor sequences.
English language requirements
A minimum of 7.0 in Reading and Writing and a minimum of 7.5 in listening and speaking.
Adjustment factors
If you're currently completing Year 12 you may be eligible for adjustment factors that can boost your rank and help you get into your desired course.
Adjustment factors may be applied to your TAC application if you study particular subjects, attend schools geographically close to our campuses or in certain regional areas, apply as an elite athlete or performer or meet certain other criteria.
Pathways
Pathways into course for international applicants
Further study
ACU offers further opportunities to advance your education career. Master of Education/Graduate Certificate in Education: Enhances career advancement opportunities for teachers and other professionals engaged in lead educational roles such as education.
Fees
Course costs
Unit fee: $3196
Average first year fee: $25568
Estimate total cost: $102272
The Tuition fees quoted above are for commencing students in the current year who undertake a normal full-time load. The Unit Fee is based on a 10cp unit. Fees are reviewed annually.
Tuition fees for continuing students may increase by up to 3 percent each year for the minimum duration of the course as provided on your electronic Confirmation of Enrolment (eCOE). Students who continue to study beyond the minimum duration will have the relevant annual commencing rate applied to their fees for subsequent study periods.
Payment options
You should be able to concentrate on getting good marks instead of worrying about how you'll pay your fees. We have a number of options that can help you ease the financial burden, including government assistance, scholarships and income support.
Scholarships
You could be eligible for one of the hundreds of scholarships we award each year to help students from across the university with the cost of studying, accommodation or overseas study opportunities. Some of our scholarships are awarded on the basis of merit, but these aren't just for the academically gifted; ACU also recognises excellence in community engagement and leadership. We also offer a range of scholarships for those who may be struggling financially or who have faced other barriers to accessing education.
How to apply
Deferment
Yes. See Defer your offer.
Students with a Student Visa will need to complete the program in minimum duration, study at least one subject on-campus each semester and must not undertake more than 33% of the program online.
Staff Profile
Dr Debra Phillips
Campus Course Co-ordinator (Blacktown and Nth Syd), School of Education
Dr Debra Phillips is an Education lecturer and campus course co-ordinator (Blacktown, North Sydney) at Australian Catholic University. Her doctorate awarded in 2020, an autoethnographic analysis of suicidality, provided background for her ongoing work into teachers' mental health. Dr Phillips' current research and writing explores how teachers manage and negotiate workload stressors to continue teaching. Dr Phillips comes from a background of school-based teaching practice and a background of post-graduate study in education, gender studies, narrative and theology which has provides an informed position for her lectures in educational psychology, teachers' mental health and disability education.
Testimonial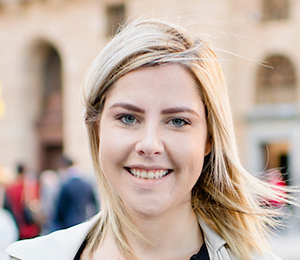 "Through my time at ACU, the education faculty have endeavoured to provide hands-on learning experiences that can be transferred to the classroom context. Much of our learning has centred on ways to teach in the contemporary age of technology and the emergence of real-time information sharing. The most beneficial part of the early years education strand was the connections made to pedagogical and reflective practice, because these are the true foundations to flexible teaching in a modern world. Our practice can only be best informed by our own self-learning."
Courtney
Education (early childhood and primary) student