Bachelor of Arts/Bachelor of Laws
Course information for - 2023 entry
Offered at 3 locations
Study mode

Attendance

Duration

5 years full-time or equivalent part-time

CRICOS Code

079428G

IELTS

7.0 overall score (with individual score of 6.5 in all tests)

Fees (first year)*

$31216

Start dates

February 2023, July 2023, February 2024, July 2024
Become a lawyer who stands up for people in need, and causes that matter. The Bachelor of Arts/Bachelor of Laws is designed to produce well-rounded and articulate graduates ready for legal practice and a range of professional careers in an increasingly global environment. This double degree is designed to broaden your knowledge and experience across multiple disciplines while honing your communication skills, inspiring critical thinking, and perfecting your research expertise to enhance your employability.
Students who have completed 120 credit points of law units with a grade point average of 5.75 and above may apply to complete an honours degree.
ACU strongly encourages students to be fully vaccinated. With our industry and community placement partners requiring vaccination, and with public health orders regularly changing - students can avoid interruption to their studies, placement and graduation requirements by becoming fully vaccinated.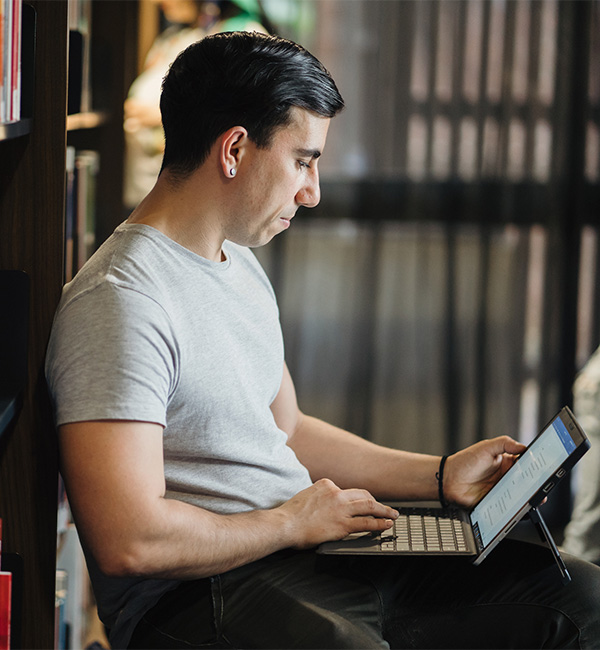 Professional experience
You will complete a minimum of 80 hours pro bono experience.
Work placement
Every undergraduate law student at the Thomas More Law School undertakes a minimum of 80 hours of pro bono placement as part of their degree.
Through these placements, students have contributed many thousands of hours to the legal profession and to the community, representing the interests of those who might not otherwise have access to justice. A great example is our Refugee Law project in Sydney which assists asylum seekers in matters before the Federal Circuit Court. For most clients, English is their second language and they are unfamiliar with the Australian legal system.
Pro bono service provides you with an unrivalled opportunity to experience and reflect upon the operation of the law in a practice setting and on the benefits and challenges for those who are marginalised or disadvantaged in our community.
Professional recognition
This degree has been approved by accreditation authorities as a prerequisite for admission to legal practice in New South Wales, Queensland and Victoria, and is recognised for the purposes of admission in other Australian states and territories.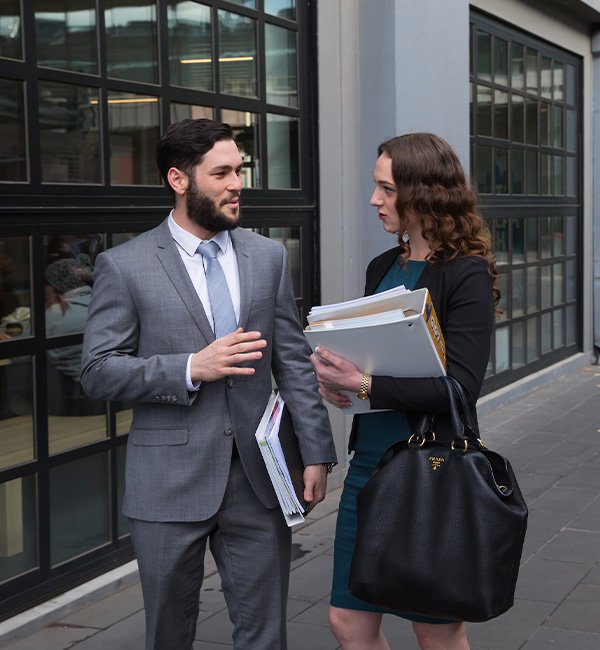 Careers
Our graduates have pursued careers in:
legal profession
government administration
industry regulation
media
politics
NGOs, both domestic and international
academia
diplomacy
the evolving digital environment will open unforeseen opportunities for thinkers trained in the law
Industry partnerships
ACU works with a variety of industry partners:
Course details
Course structure
To complete the Bachelor of Arts/Bachelor of Laws, a student must complete 400 credit points (cp).
Sample program map
Year - Study period
Unit 1
Unit 2
Unit 3
Unit 4
Unit 5
Year 1 - Semester 1

LAWS104 Foundations of Law and Legal Research

LAWS105 Contract Law

Arts minor 1
(100-level)
Arts major 1
(100-level)
Year 1 - Semester 2

LAWS107 Introduction to Australian Public Law

LAWS108 Commercial Law




UNCC100 Self and Community: Exploring the Anatomy of Modern Society

or

PHIL102 Theories of Human Nature

or

PHIL104 Introduction to Ethics

Arts major 2
(100-level)
Year 2 - Semester 1

LAWS106 Criminal Law and Procedure

LAWS206 Torts




Arts major 3
(200-level)
Arts minor 2
(100-level)
Year 2 - Semester 2

LAWS200 Business Organisations

LAWS403 Legal Theory




Arts major 4
(200-level)
Arts minor 3
(200-level)
Year 3 - Semester 1

LAWS314 Statutory Interpretation

LAWS205 Property




UNCC300 Justice and Change in a Global World

or

PHCC320 The Just Society

Arts major 5
(200-level)

Year 3 - Semester 2

LAWS201 Civil Procedure and Alternative Dispute Resolution




LAWS204 Land Law




Arts major 6
(200-level)
Arts minor 4
(200-level)
Year 4 - Semester 1

LAWS304 Evidence




LAWS421 Legal Ethics and Professional Responsibility




Arts major 7
(300-level)
Arts elective 1
Year 4 - Semester 2

LAWS419 Constitutional Law




LAWS420 Equity and Trusts




Arts major 8
(300-level)

LAWS213 Community Legal Engagement Pro Bono




Year 5 - Semester 1

LAWS418 Administrative Law




LAWS404 International Law




Law elective 1




Law elective 2




Year 5 - Semester 2

Law elective 3




Law elective 4




Law elective 5




Arts elective 2
This is a sample program only and units will vary depending on your campus and mode of study. Please refer to the handbook for the prerequisite units and the current listing.
*Campus availability: Sydney students will undertake law subjects at the North Sydney Campus and all other units at the Strathfield Campus. Students will not be required to travel between campuses on the same day.
AQF framework
Double Bachelor - Bachelor/Bachelor - AQF Level 7
Additional course information
Sydney students will be required to take Arts units at the Strathfield campus.
Overseas study available
You'll have the opportunity to study the university Core Curriculum at our Rome campus. A number of elective units in this degree are also available to study overseas.
Entry requirements
View transparency admission information
English language requirements
IELTS (International English Language Testing System): Overall score of 7.0, Individual score of 6.5 for all tests.
TOEFL (Test of English as a Foreign Language – Academic): from an Internet based total of 94, achieve a minimum of 24 in writing, 20 in speaking and listening, 19 in reading.
Adjustment factors
If you're currently completing Year 12 you may be eligible for adjustment factors that can boost your rank and help you get into your desired course.
Adjustment factors may be applied to your TAC application if you study particular subjects, attend schools geographically close to our campuses or in certain regional areas, apply as an elite athlete or performer or meet certain other criteria.
Pathways
Pathways into course for international applicants
Further study
A student who has completed at least 120 cp of LAWS units of the degree with a grade point average (GPA) of at least 5.75 may be eligible for Admission to the Bachelor (Honours degree).
An applicant must also comply with the Admission to Coursework Programs Policy.
A student who achieves an Honours at a minimum level of Second Class Division A (Distinction average) may be eligible for Admission to the degree of Doctor of Philosophy (PhD).
Meeting the eligibility requirements for admission is not in itself a guarantee of admission. The candidate's potential to undertake research, the quality and feasibility of the research proposal, the availability of appropriate supervision and the referee's reports will all be taken into consideration. Please refer to Regulation 5.2.
A candidate for the degree of Doctor of Philosophy must comply with the Higher Degree Research Regulations.
Disclaimer: The course entry requirements above are for 2022 Admission. Refer to your relevant Tertiary Admission Centre website for future years' entry requirements.
Fees
Course costs
Unit fee: $3902
Average first year fee: $31216
Estimate total cost: $156080
The Tuition fees quoted above are for commencing students in the current year who undertake a normal full-time load. The Unit Fee is based on a 10cp unit. Fees are reviewed annually.
Tuition fees for continuing students may increase by up to 3 percent each year for the minimum duration of the course as provided on your electronic Confirmation of Enrolment (eCOE). Students who continue to study beyond the minimum duration will have the relevant annual commencing rate applied to their fees for subsequent study periods.
Payment options
You should be able to concentrate on getting good marks instead of worrying about how you'll pay your fees. We have a number of options that can help you ease the financial burden, including government assistance, scholarships and income support.
Scholarships
You could be eligible for one of the hundreds of scholarships we award each year to help students from across the university with the cost of studying, accommodation or overseas study opportunities. Some of our scholarships are awarded on the basis of merit, but these aren't just for the academically gifted; ACU also recognises excellence in community engagement and leadership. We also offer a range of scholarships for those who may be struggling financially or who have faced other barriers to accessing education.
How to apply
Deferment
Yes. See Defer your offer.
Students with a Student Visa will need to complete the program in minimum duration, study at least one subject on-campus each semester and must not undertake more than 33% of the program online.
Staff Profile
Mr David Spencer
Senior Law Lecturer, Thomas More Law School
David Spencer was admitted to the Supreme Court of NSW and the High Court of Australia in 1992. He currently holds a Principal's practising certificate in Victoria. David is also an academic and in 2008 was appointed Professor moving from Macquarie University in Sydney to La Trobe University in Melbourne. He moved to the Australian Catholic University in 2012 as Professor and Deputy Provost. He now teaches law in the Thomas More Law School at the Australian Catholic University in Melbourne. He has won numerous University and a national teaching award and competitive research grants. As a result of a recent Australian Research Council grant to investigate whether deaf people can serve as members of a jury, he was the lead author of an article that won the inaugural "Andrea Durbach Award for Human Rights Scholarship" awarded by the Australian Human Rights Institute and the Australian Journal of Human Rights.
He began researching and writing about dispute resolution in the mid 1990's and is currently one of Australia's leading authorities on the theory, philosophy and practice of alternative dispute resolution. He has had published: 7 books and research monographs; 5 book chapters; 22 articles and 90 case notes in refereed law journals; and, over 100 articles in other journals and conference presentations. He is the Chief Editorial Consultant for the Australasian Dispute Resolution Journal published by Thomson Reuters.
Dr May Fong Cheong
Senior Lecturer and Acting Deputy of Thomas More Law School
Dr May Fong Cheong is a Senior Lecturer and the Acting Deputy Head of School of the Thomas More Law School, Australian Catholic University. She is also Visiting Fellow at the Faculty of Law, University of New South Wales. May has been in academia for more than twenty years and was formerly Professor and Dean at the Faculty of Law, University of Malaya, and Adjunct Professor at the Faculty of Law, Multimedia University Malaysia. May also previously practised as a commercial litigation lawyer at Kuala Lumpur, Malaysia. May has taught a wide range of subjects in private law including Contract Law, Australian Consumer Law, and False or Misleading Conduct and Economic Torts. May has also supervised students at doctoral, masters and undergraduate levels. Her main research areas are contract law, commercial law, competition law, consumer law, unfair contracts, remedies, and Asian comparative laws. Her articles in these areas have been published in journals including Journal of Contract Law and World Competition. May's latest book, Australian Contract Law: Principles and Cases, was published in February 2020 by Thomson Reuters.
Testimonial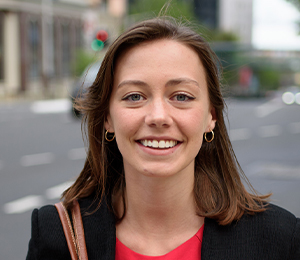 "When I started my law degree, I was not really sure where it would lead me. What was great about the law school was the way it gave me so many opportunities to try different types of law and to get practical legal experience as I progressed through the degree. In the end, I secured a graduate position with one of the country's leading commercial law firms. The encouragement and support I received from the Law school was fantastic."
Alessandre
Arts and laws student