As a member of the ADF you undergo rigorous training and gain valuable work experience. ACU recognises this and provides the opportunity to receive credit for your service.
Credit where credits due
The Australian Catholic University (ACU) recognises the challenges involved in transitioning from the ADF into tertiary education.
To help you with this transition we are the first Australian university to formally recognise the courses you have completed during your ADF service.
What is RPL?
Recognition of Prior Learning is a formal process of reviewing previously undertaken study or work experience. If this study or work experience is similar to ACU units then you may be eligible for credit towards your course.
RPL can reduce the amount of time it takes to finish your degree, and also make your degree more cost effective.
The courses you undertook whilst you were serving in the ADF are considered formal learning by ACU.
How much RPL can I receive?
ACU has a tailored approach towards RPL for Student Veterans. We conducted an assessment the Initial Employment Training (IET) courses and promotion courses delivered by the ADF.
The amount of credit available is dependent on the duration of your IET and the rank you achieved during your service. We understand that there can be individual variations in a Student Veteran's service record, so we assess each one individually.
Your Course Rules will also influence how much RPL you are eligible for.
As a Student Veteran you can always apply for RPL, your Course Coordinator will assess your application for specified or unspecified credit.
RPL for Other Ranks
There are 4 packages based upon:
Rank and IET course
ACU's Course Rules.
Anyone who is Private Proficient, or the equivalents in the RAN & RAAF, can access package 1.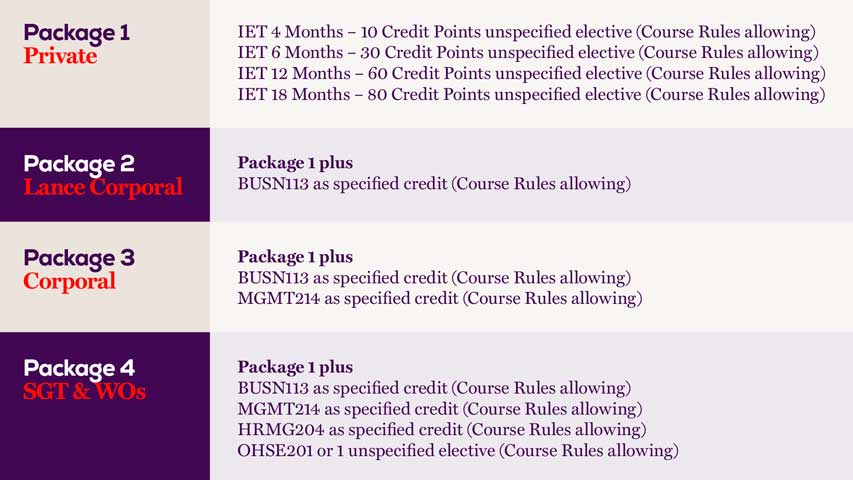 ---
RPL for Officers
Officers will be eligible for 40 points of credit towards the ACU MBA if you have completed:
Stream 1 and your rank is Lieutenant or above
Stream 2 and your rank is Captain or above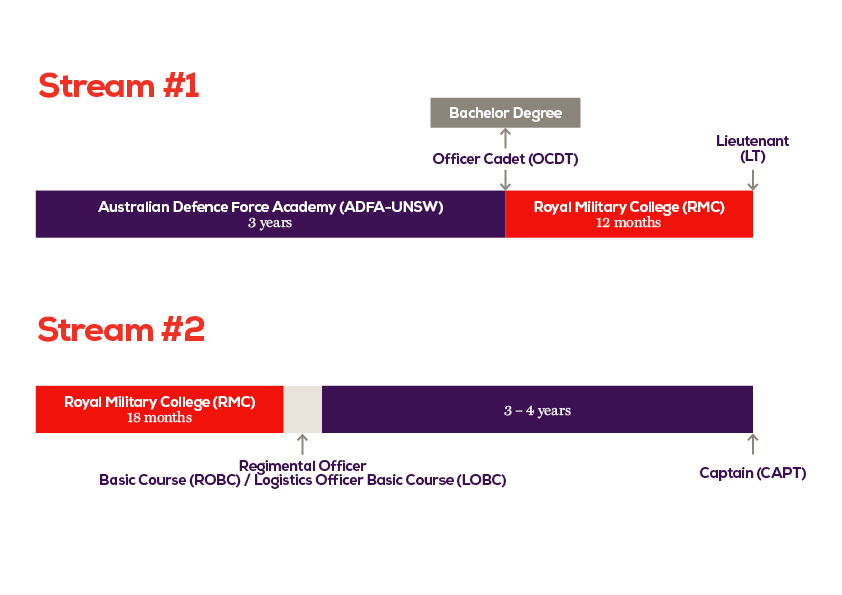 Apply for 2023 intake
Use this link to register your interest for a course at ACU, starting in 2023.
You'll need to share your name and contact details, as well as your ADF service statement and educational history. Don't forget to tell us which course/s you are interested in.
Register for the Veteran's Entry Program
Contact us
You can reach out to us at Student Veteran Services if you have any questions about recognition of prior learning or applying for credit.
Email Student Veteran Services
Call us on (07) 3623 7422