Remembering the Mabo decision – 29 years on
3 June 2021
Fr Frank Brennan, Distinguished Fellow, PM Glynn Institute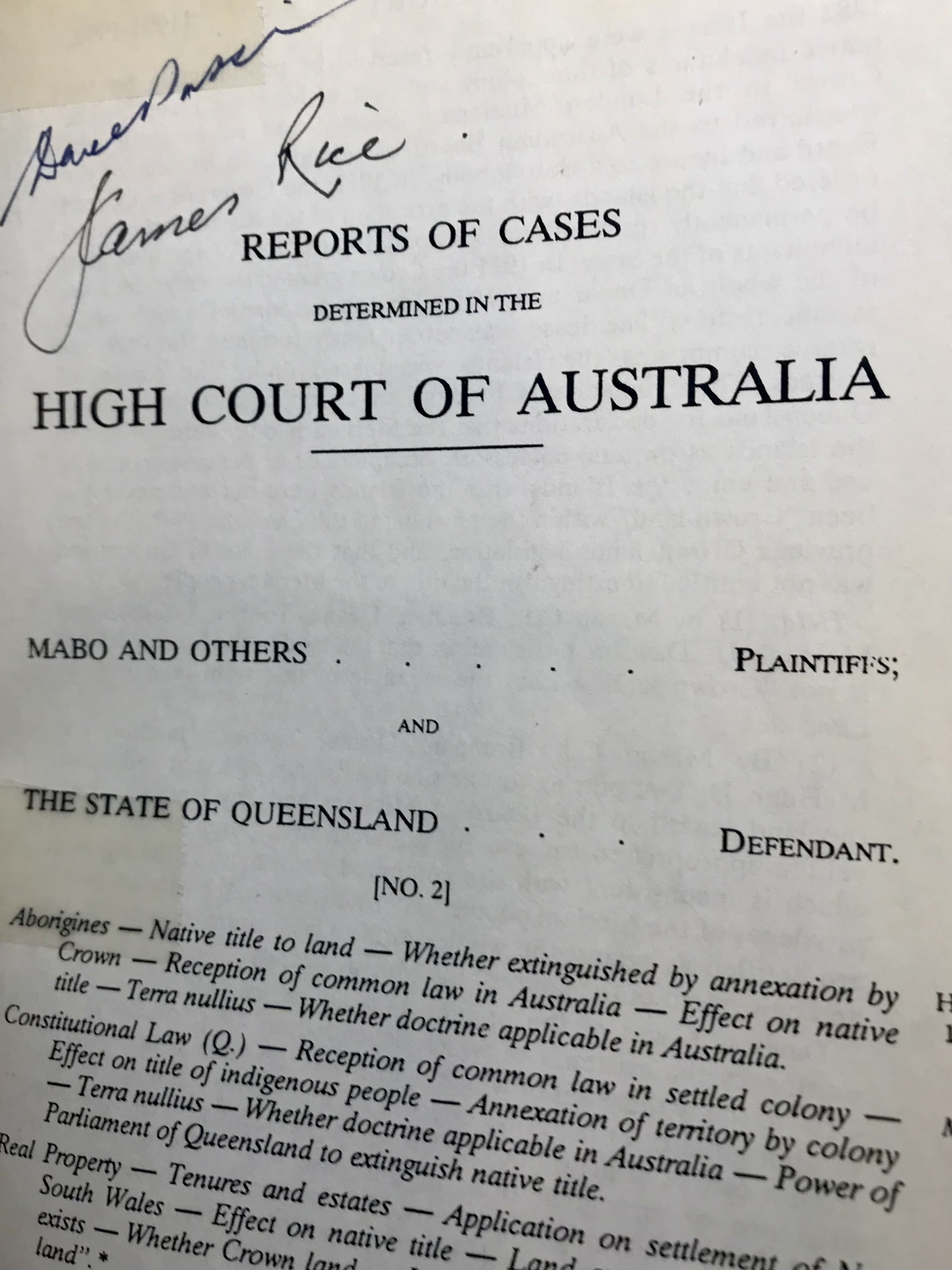 On this day 29 years ago, the High Court delivered the historic decision in Mabo v Queensland in which the court by 6-1 recognised native title which preceded colonisation and which often survived until 1975 when it was then protected by the Racial Discrimination Act. A year after the Mabo decision I travelled to the Murray Islands in the Torres Strait and met James Rice and David Passi, the two successful litigants in the case. They signed my copy of the judgment - a treasured possession! Returning by boat to the mainland from the island of Mer in the Murray Islands, the waters of the Torres Strait were exceedingly calm. As the sun glistened on the water, Father David Passi, the Anglican Pastor of the Island of Mer, stood at the back of the speed boat pointing at a small island close to the shore, declaring, 'That's Possession Island.' David smiled broadly as he explained this was the place where James Cook came ashore after his epic voyage up the Australian eastern coastline in 1770, raising his King's flag and claiming possession in His Majesty's name of all he had sailed past. David chuckled, 'Cook had his back to the Torres Strait when he claimed possession.'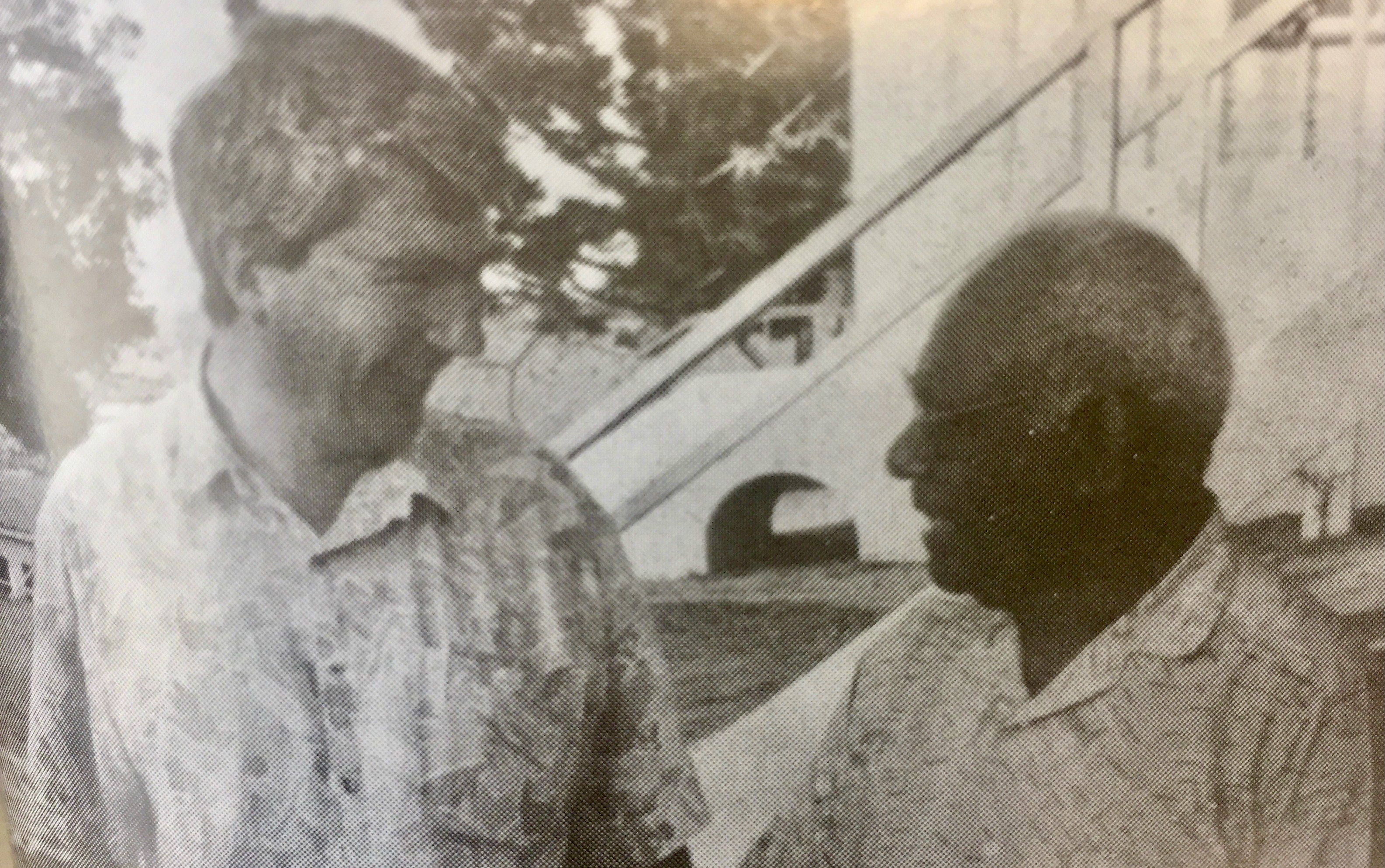 Next day at Bamaga on the tip of Cape York, David explained the significance of the Mabo decision to a meeting of his fellow Anglican clergy. His people believe that in ancient times a figure named Malo set down the law for relations between islanders regarding their lands and waters. All islanders speak of the myth of Malo-Bomai. Malo and his maternal uncle made a long sea journey from West New Guinea across to Mer in the east. These mythical heroes, Malo resembling an octopus, brought the eight peoples or clans into one, 'strengthening them with the qualities of a diversity of sea creatures, so giving the power to match the sea and make long journeys across Malo, the deep seas, for canoes and for battle.' In this part of Australia, the indigenous people define themselves in relation to land, sea, each other and seasonal time or prevailing wind. Fr Passi, known also as Kebi Bala, explained Malo's law: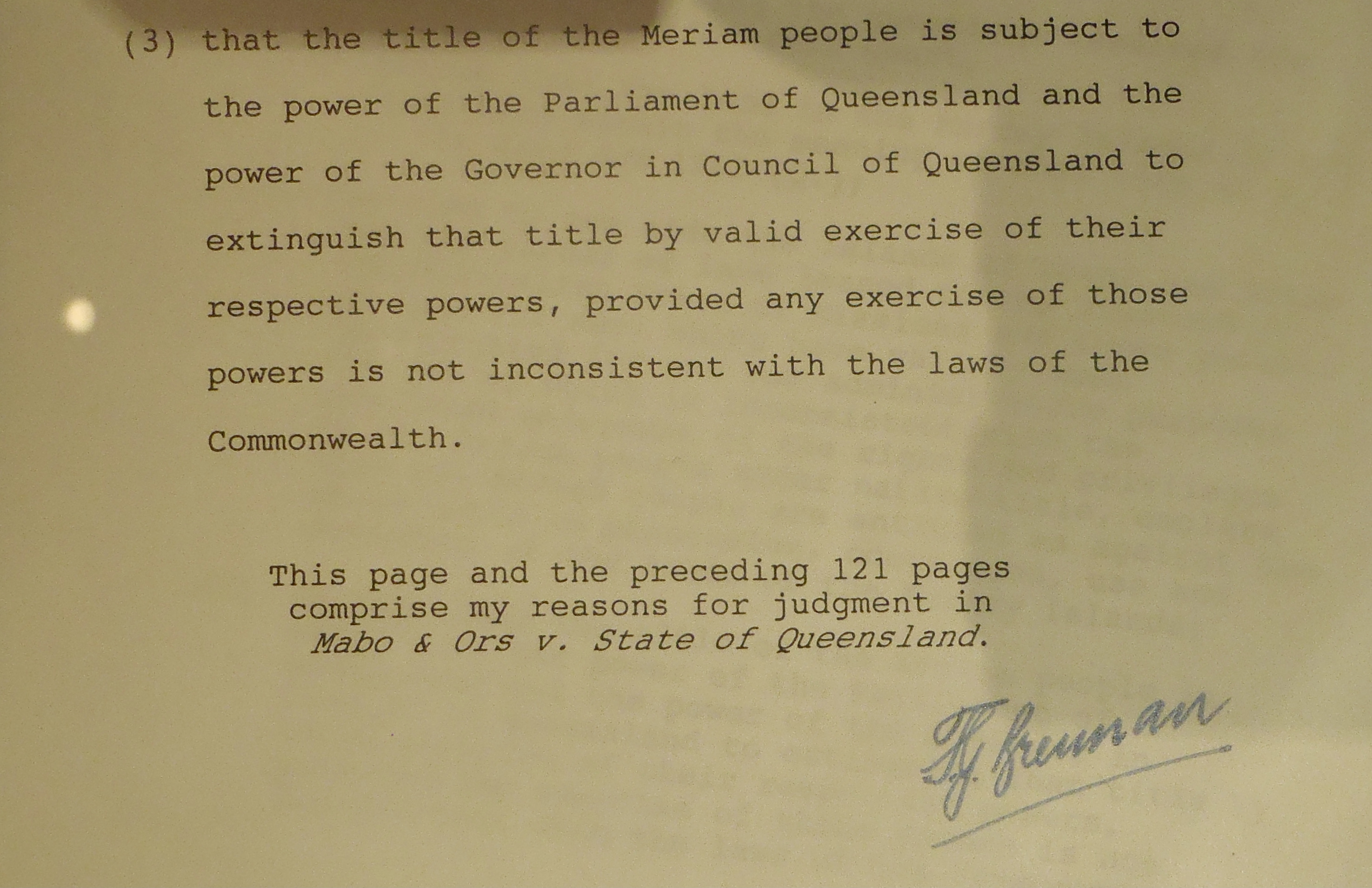 'For thousands of years we have owned the land and Malo who was the Meriam centre of it made sure that members of the society were given land. They are our laws. We have Malo ra Gelar. It says that Malo keeps to his own place; Malo does not trespass in another man's property. Malo keeps his hands to himself. He does not touch what is not his. He does not permit his feet to carry him towards other men's property. His hands are not grasping. He holds them back. He does not wander from his path. He walks on tip-toe, silent and careful, leaving no signs to tell that this is the way he took.'
Passi explained that since colonisation there have been two laws, 'the white man's law and Malo's law'. Holding up one of his arms, Passi told us that Malo's law is respectful of people's history and connection with the land. But it is a weak law. Holding up his other arm, he told us that the white man's law is strong. It believes might is right. Bringing both arms together, he told us that those who believe in Malo's law have to convince those who practise the white man's law that Malo's law is right. Might alone is not right. Together the two laws can make the right moral law strong and enduring for everyone.
29 years on, we still have work to do bringing those two laws together.