Professor Daryl Higgins, Director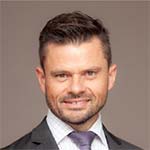 Professor Daryl Higgins commenced as the Director of the Institute of Child Protections Studies in February 2017. His research focuses on public health approaches to protecting children, and child-safe organisational strategies. A registered psychologist, Prof Higgins has been researching child abuse impacts and prevention, family violence and family functioning for over 20 years.
Associate Prof Stephanie Taplin
Associate Professor Stephanie Taplin, of ACU's Institute of Child Protection Studies, has a multidisciplinary background with qualifications in psychology, criminology and public health. She is recognised for her research in the child protection field, in particular: (i) parental substance-using and other at-risk mothers, and their involvement with the child protection system, (ii) prenatal reporting and infant entries to out-of-home care (OOHC), and (iii) parental contact with children in OOHC. Assoc. Prof Taplin has been Chief Investigator on three large recent ARC grants, which cover the topics of parental contact with children in OOHC, ethical research with children on sensitive issues, and removals of infants by the child protection system (current). Her research focuses on contributing to the research evidence, and improving policy and practice in child protection.
Dr Aino Suomi, Research Fellow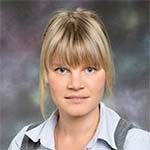 Aino is a clinically trained psychologist and has been working in research on vulnerable populations with a specific family focus since 2006.
She graduated from the University of Melbourne 2012 having completed her PhD (psychology) at the Children's Court of Victoria. Her thesis examined clinical family assessments at the Children's Court Clinic of Victoria with a focus on parents' mental health problems, violence and addictions.
Jacqui Stewart, Program Manager
Jacqui joined the ICPS in 2018 to manage a capacity building project designed to support workers to develop their knowledge and skills in supporting children who have experienced family and domestic violence. Over the last 10 years, Jacqui has worked as a researcher and managed research projects for government and non-government organisations. Much of her research has been with and for Aboriginal and Torres Strait Islander populations.
Douglas Russel, Senior Research Officer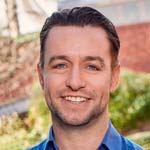 Douglas started at ICPS in 2017, and is supporting research regarding the participation of children and young people in child safe organisations. He qualified as a primary school teacher 15 years ago and has worked across Australia, the UK and in Dubai, teaching students from a range of cultural and linguistic backgrounds.
Sebastian Trew, Research Officer
Sebastian began working at ICPS in 2018, and is supporting a range of research projects. He has a Masters in Human Rights from Curtin University and has worked within the out-of-home care sector including residential care, intensive family support, youth housing and homelessness, disability support, academic mentoring, and executive program support. Sebastian is a PhD candidate at ACU who's research is exploring families lived experience of autism.
Ms Alex Cahill, Research Officer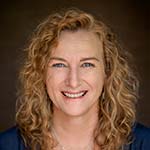 Alex has over 20 years of experience working in the child protection and out of home care sectors. She has worked in both government and non-government sectors, including homelessness, strategic policy and planning, child and youth engagement and residential care management. Since completing a Masters in Youth Studies with the ACU, Alex's area of interests is in the connection between youth policy and practice and how best to translate this directly for workers on the ground and the children and young people they work with. She commenced work with the ICPS in September 2017 as a research officer.
Nina Lucas, Research Officer
Nina started working at ICPS in 2018 and is involved with data analysis for the kContact study. She has a Masters in Public Health from LaTrobe University. Her previous research has focused on problem gambling, as well as a child physical and mental health. Her Masters thesis examined child wellbeing after parental separation.
Paola Tretow-Loof, Finance Officer
Paola supports the effective delivery of both financial management and communications services within the ICPS. Prior to commencing at ICPS in 2017, Paola worked in the Commonwealth public service as a Senior Accountant and Team Leader. Previously, she worked within a range of departments in the Victorian Public Service as a budget analyst and finance officer. Paola has experience in budget management, performance reporting, asset management and financial accounting.
Adjunct and associate members
Emeritus Professor Morag McArthur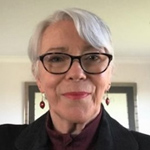 Morag is the foundation director of ICPS. As a social work academic with over 25 years of teaching and research experience, Morag has worked with Commonwealth, State and Territory Government departments, non-government and community organisations on a wide range of research and evaluation projects. She has taught both undergraduate and post-graduate students research methods, public policy and social theory. She had a key role in designing and implementing the first specialised postgraduate courses in child welfare in Australia.
Dr Gail Winkworth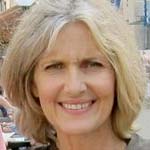 Dr Gail Winkworth was Senior Research Fellow at the Institute of Child Protection Studies between 2005 and 2011, and was the founding editor of the peer-reviewed journal Communities, Children and Families Australia. With her combination of practice, policy, administrative and academic experience, Gail is an adjunct professor of the ACU, with a continuing role in research, publishing and teaching.
Dr Giovanna Richmond

Dr Giovanna Richmond has been a lecturer at the ACU School of Social Work since 2004. Prior to this she held senior management and senior professional positions in ACT Government in the fields of community health, child and family support services, child welfare and disability services. From 1997-2003 she was Director of the Child, Youth & Women's Health Program in ACT Health.
Students
The following students are undertaking postgraduate research at ACU. Their work is being supervised by ICPS staff. Read more about their research interests below.
Rhys Thorpe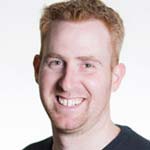 Rhys is a social worker and counsellor who has been working with children, young people and families for more than ten years. He has experience working in supervised contact and foster care sectors. Most recently Rhys has provided counselling and therapeutic group programs to children and parents from separated families. In 2012 Rhys completed a research project in the UK, exploring the responses to participation initiatives from children in out of home care.
Ulrike Marwitz
Ulrike is undertaking a Doctorate of Philosophy researching the following question: Family violence typology in the context of statutory child protection practice: how differentiating between types of intimate partner violence could improve practice and outcomes for women and children in the child protection system. Her research is informed by a professional career as a social worker for Families SA, now Department for Child Protection, and the Tasmanian Department for Health and Human Services Child Safety. Professor Daryl Higgins (ICPS) is Principal Supervisor and Dr Tom Whelan (Faculty of Health Sciences) is Co-Supervisor.